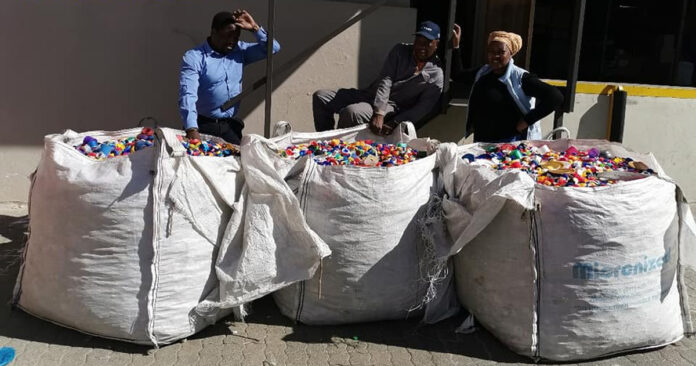 A group of local businesses and community members – from young to old – in South Africa have come together to support an initiative that includes hundreds of thousands of recycled plastic bottle tops that lead to wheelchairs being provided for people living with disabilities.
The initiative sees Interwaste donate a new wheelchair for every 450kg of plastic bottle tops collected. The network of bottle cap collectors from Ekurhuleni, Pretoria to Limpopo, who have partnered with Interwaste Germiston, have seen a total number of 64 wheelchairs collected, 53 donated and more than 260 000 kg of plastic bottle tops recycled since 2013!
On Sunday (29 Nov), the initiative was able to mark National Disability Rights Awareness Month (3 Nov to 3 Dec), by blessing many beneficiaries in Kathorus, Gauteng, with wheelchairs and food parcels.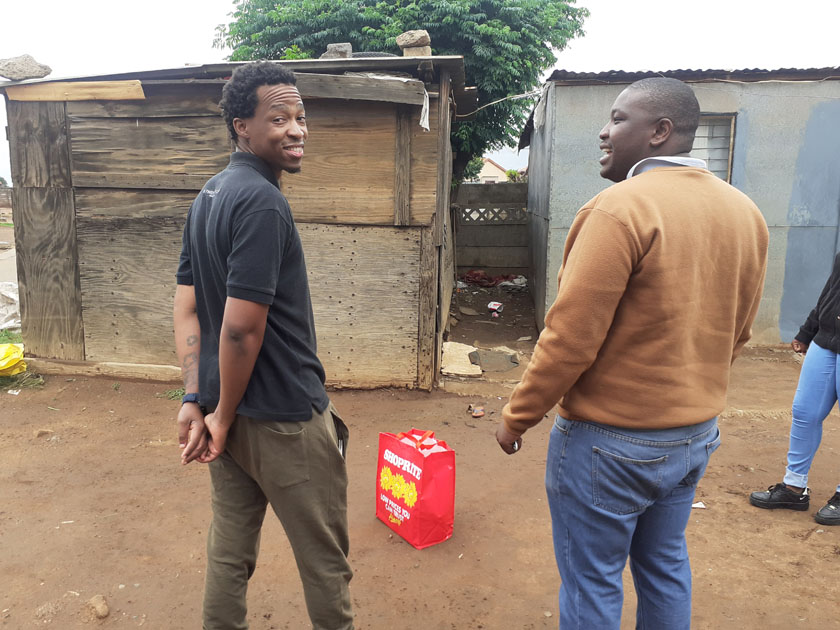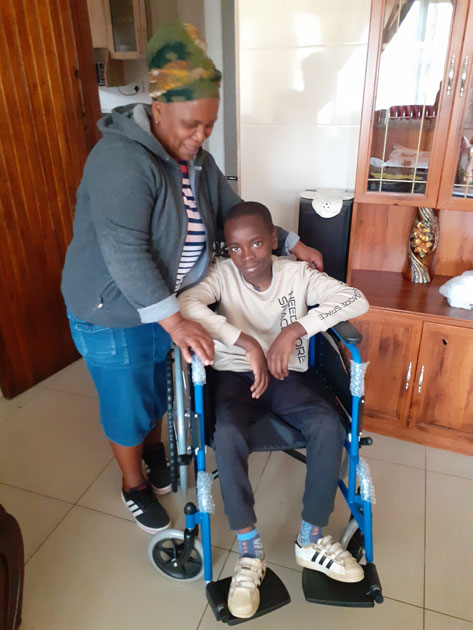 Anyone in the country can contribute plastic bottle tops, and thereby help empower someone with a disability… whilst also saving the planet. Collectors include young and old residents, churches, knitting clubs, local schools, retirement homes, restaurants and coffee shops. At 94, Anna (pictured below) is one of the oldest collectors.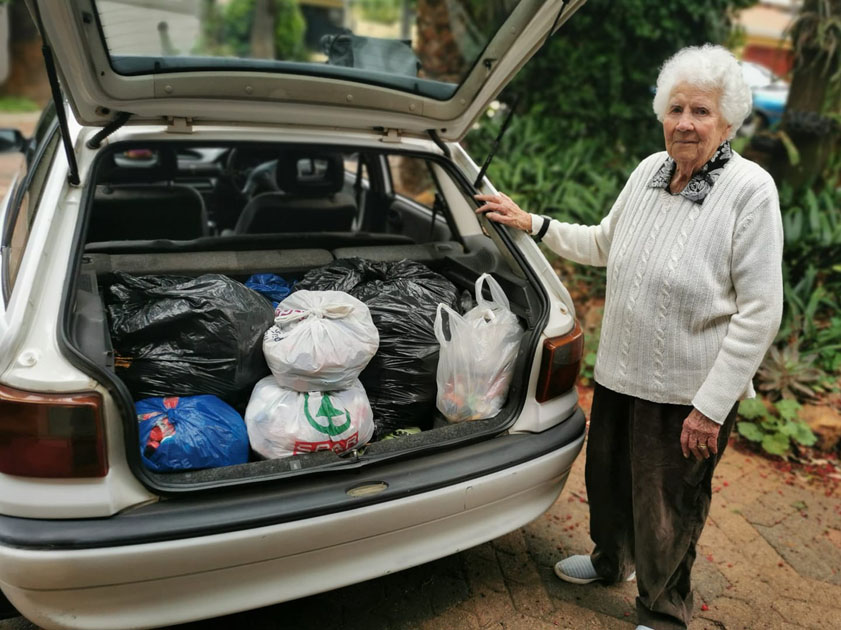 Lynne Crawcour, from The Herbert Evans Group, which is part of the network of collectors, said: "What we do is the epitome of how one man's junk is another man's treasure. Giving back to the community does not have to be expensive, but needs to give hope, mobilise society for the good of its people and help others thrive."
She said the members of the collectors' network collected a total of 960 kg of plastic bottle tops in the last 2.5 months and made the November 2020 donation possible for all beneficiaries. Other companies in the initiative include LegenDraw, Kengelic Cleaners and Bahapi Ba Baruhi.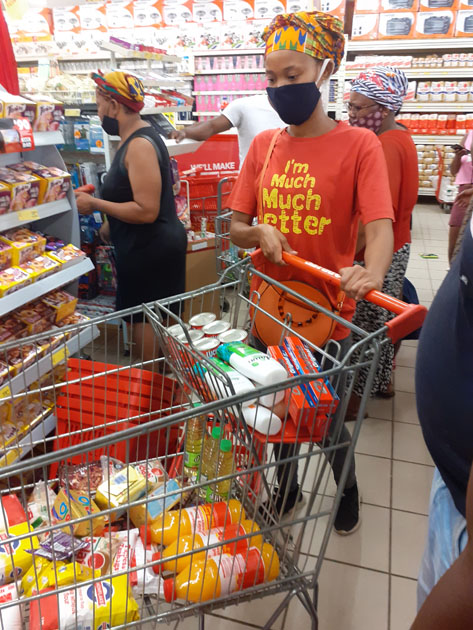 Speaking at the launch of the Disability Awareness Month, Deputy Minister in The Presidency Prof. Hlengiwe Mkhize said: "The South African Human Rights Commission notes a very critical fact that persons with disabilities currently account for 5.1% of the population aged 5 years and older in South Africa with disabilities, who continue to experience lack of access to adequate health and basic education, and are at risk of
economy with no prospect of securing employment. The sector is also particularly vulnerable to the compounded effects of discrimination and abuse."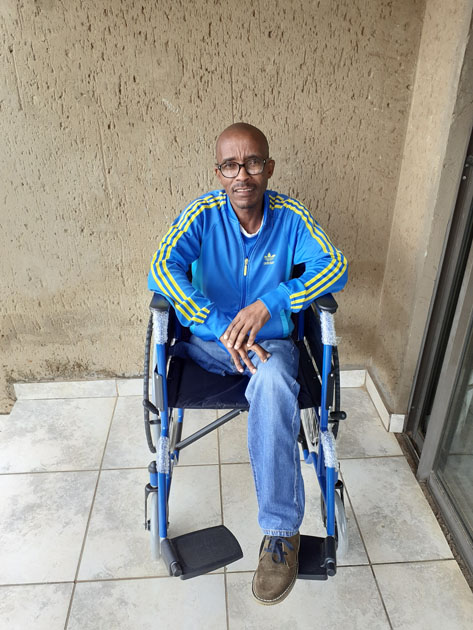 Support the ongoing recycled bottle top initiative
South Africans are encouraged to volunteer their time and services in various centres. As this initiative has shown – when communities come together it helps build a society inclusive of disability rights, educating people to understand the need to protect persons with disabilities and ensuring the human rights of all citizens are upheld, protected and promoted.
If you would like to be involved in the network of collectors please contact Lynne on 082 330 7132