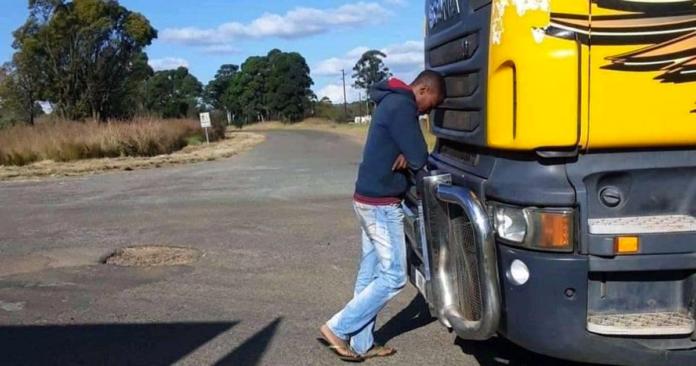 A heartbreaking post from a heavy-hearted South African trucker sums up the feeling of dread for most drivers, stepping into their trucks this week to travel SA roads… not sure whether the journey ahead will take them into unimaginable horror as violence has allegedly been threatened by strike organisers, against any drivers caught on the road for the next 10 days.
The strike was called by All Truck Drivers Foundation (ATDF) last month, however the details are still not clear. SA Long Distance Truckers asked on Tuesday night: "Guys, from tomorrow till the 10th of December is there going to be a shut down of trucks or not?"
The popular page for truckers revealed: "We're hearing scary things where drivers will be shot if they're on the road… So now what… Is there a shut down? Will there be violence… If government does not reply to their demands there will be blood… What should drivers and transporters expect?"
For one young driver, who grew up in Piet Retief, Mpumalanga, he dreads what he may face. Sinenhlanhla Ndlela, who turns 22 tomorrow, wrote in a post on Tuesday night: "Life of a trucker: I left home with my feet; I don't know if I'll come back with them or (in a) coffin. We're being shot, slaughtered, robbed or burnt alive today. I send my love ❤️ today. I send my prayers 🙏 to every trucker (on the) road; may God continue (to) protect us until we meet our families and our kids alive."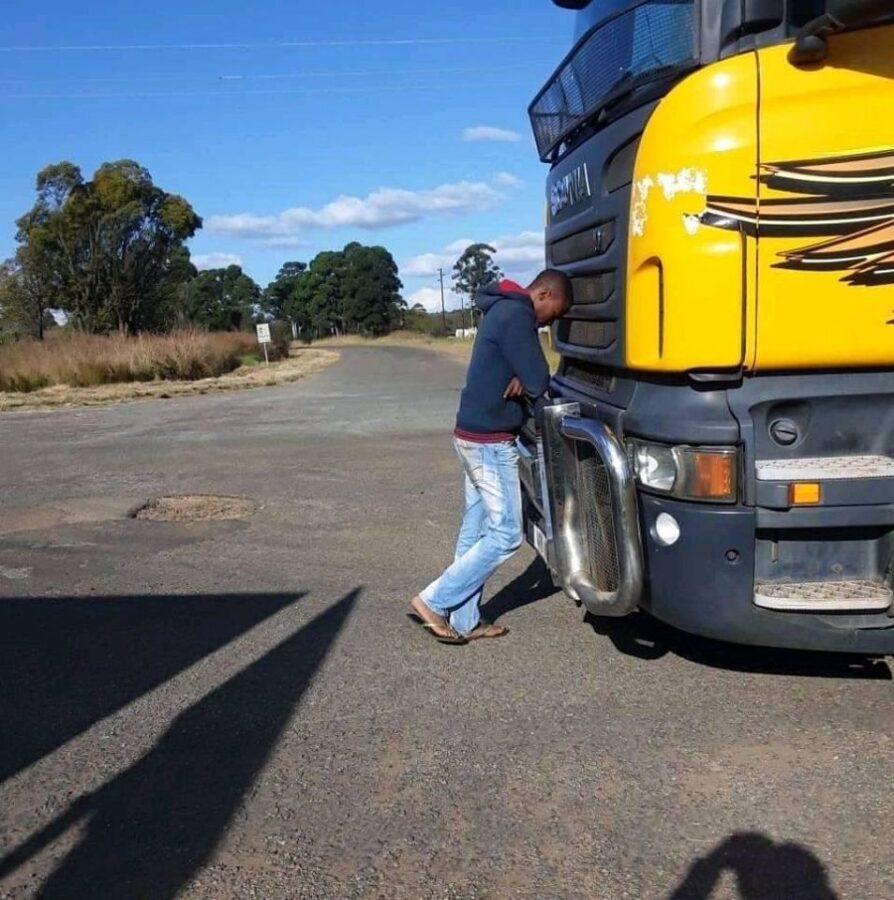 The Grace Upon Grace Logistic truck driver and manager told SAPeople: "It's my third year driving trucks now. I'm a South African. In my company none of the trucks was burnt, but I did survive attacks a few times. I travel between Limpopo, Gauteng and North West."
The young father says he believes for the issue to be resolved "it needs Government to do a reconciliation between local and outside drivers – like maybe giving locals 80% and foreigners 20% in the industry."
Why have there been attacks on trucks in South Africa?
While ATDF claims that protest has been because 80% of the drivers employed by SA companies are foreigners taking SA jobs, others dispute this. The National Bargaining Council for the Road Freight and Logistics Industry told IOL that it is in fact 84.66% of driving jobs that go to South Africans. However the council's figures only represent those companies transporting for gain or on behalf of a third party, and not those who transport their own products. It's been pointed out that protestors who attacked and burnt trucks in the last couple of weeks were often looting from them first, and were targeting South African drivers too.
If there is to be a 10-day strike, SALT says: "10 days standing for transporters in December where trucks normally don't work between Xmas and new year will have a killer blow on most transporters."
Last week, President Cyril Ramaphosa condemned the 'bloody lawlessness' of the truck attacks.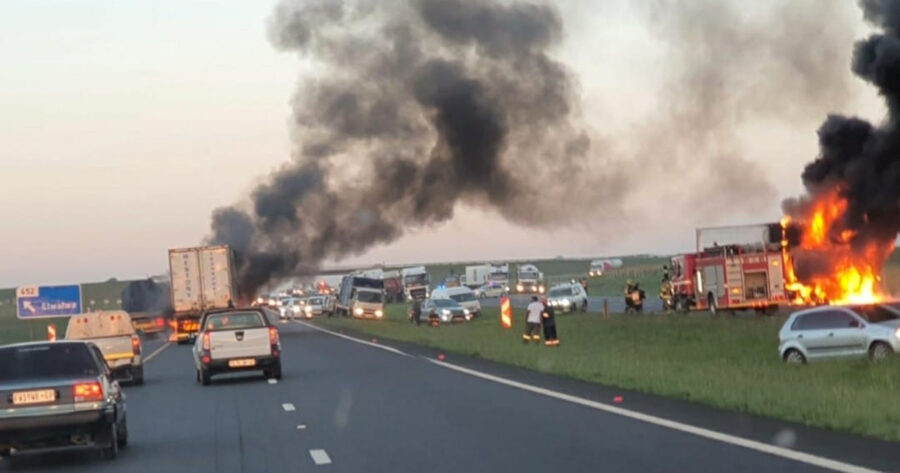 The South African Police Service has asked the SA Army to assist in preventing attacks between Joburg and Durban (where over over 20 trucks have been destroyed and one driver killed).
Other African countries have voiced concern and yesterday Zambia's Transport Minister recommended Zambian truck drivers should not travel to South Africa until the security situation is solved.
3 Trucks Burnt Late Tuesday Night Near Boksburg During Violent Service Delivery Protest
On Tuesday night at around 23h40, three trucks were looted and burnt by service delivery protesters who turned violent. They were protesting the lack of electricity in a camp in Boksburg when the trucks happened to pass by. Police were also shot at. These trucks weren't even targeted because of the strike. They were just in the wrong place at the wrong time, according to Fleetwatch.
Hardworking Young Trucker
For the young driver from Mpumalanga, and many like him, Sinenhlanhla's dream has become a nightmare. He describes himself on Facebook as: "Dreamer👨‍💼 Self motivated🌟 Hardworker💪 Impatient😏 YOUNG💕TRUCKER🚛" He was so happy with his job he wrote it in capitals! A photo six months ago shows Sinenhlanhla standing tall next to his truck. One of his friends wrote: "Proud of you mngani (friend)." Today to witness his latest photo, with his head bowed against his truck praying to God to keep him and his fellow truckers safe, it is heartbreaking. Surely it shouldn't be like this.
We hope this young driver, and all those taking to the road in the next 10 days make it home safely to their families and loved ones.