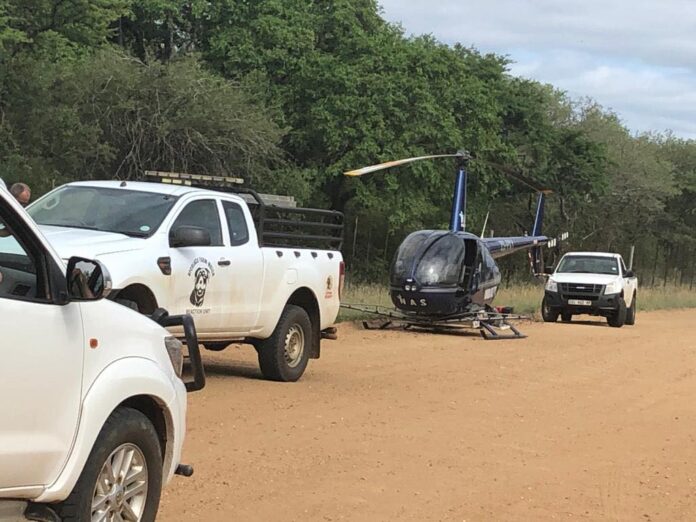 A shootout has taken place between armed rhino poachers and an anti-poaching unit on SanWild Wildlife Sanctuary in Limpopo, near South Africa's famous Kruger National Park, on Thursday afternoon. SanWild said the suspected poachers were armed with automatic rifles. The chase is still on to catch them.
"A Helicopter, armed response unit with tracker dogs, police and members of the local farm community arrived on the scene in minutes and are currently in hot pursuit of the poachers fleeing on foot through neighbouring farms," SanWild said on Facebook at around 17h30.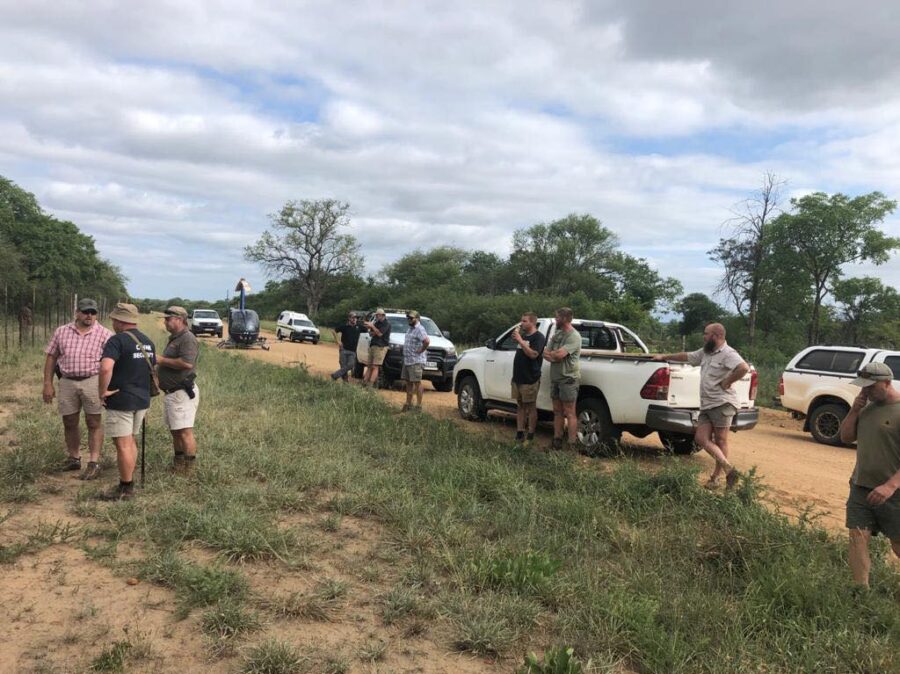 The counter poaching unit has already recovered automatic and hunting rifles fitted with silencers, binoculars and other equipment that the poachers dropped in their attempt to flee, said SanWild. The 5,000 ha wildlife rehabilitation centre and reserve was founded by the late Louise Joubert, a regular SAPeople contributor who was determined to keep South Africa's rhino safe.
Poachers are targeting rhino despite them being dehorned
Last month, SanWild dehorned all its rhinos in a desperate attempt to keep them safe from rhino poachers. But that didn't appear to stop today's poachers, unless they were oblivious.
In November, Pilanesberg National Park & Wildlife Trust sadly lost two of its dehorned rhino to poachers. Pilanesberg said: "As you know we have dehorned all our Rhino and it may be that these poachers were unaware. Needless to say they still killed the Rhinos for what was left of their horn."
Pilanesberg noted that their poaching incident – as well as a number of others, including both horned and dehorned rhino – occurred as the South African borders were re-opened following Lockdown in South Africa. "We do not know whether it is linked to that or not. But it seems ironic…"
The Wildlife Trust said that despite its rhino being dehorned, a full anti-poaching operation is still in place. "AI is definitely a huge help in combatting Rhino poaching and this technology is slowly making progress in the fight against Rhino poaching."
If you would like to support SA's wildlife, please consider donating to Pilanesberg here and SanWild here.
"We will keep everyone updated as soon as we have any new news on this developing story," said SanWild.
UPDATE from SanWild at 20H15:
SanWild says: "Our team is out scouting the sanctuary for all our rhinos and will continue doing that till each animal is accounted for. So far none have been wounded or killed. The poachers did not have a lot of time on the ground and bearing the thickness of the new undergrowth and size of the sanctuary we don't think they would have been able to locate the rhinos.
"Tactico APU did an amazing job today with SanWilds team and we are very grateful for the community that came out in full force to assist today. This is the same group of poachers that have been harassing the farms in the area for the last couple of months. The good news is that we managed to get their rifles, which is a small victory."
WATCH Pilanesberg National Park and Wildlife Trust's dehorned rhino