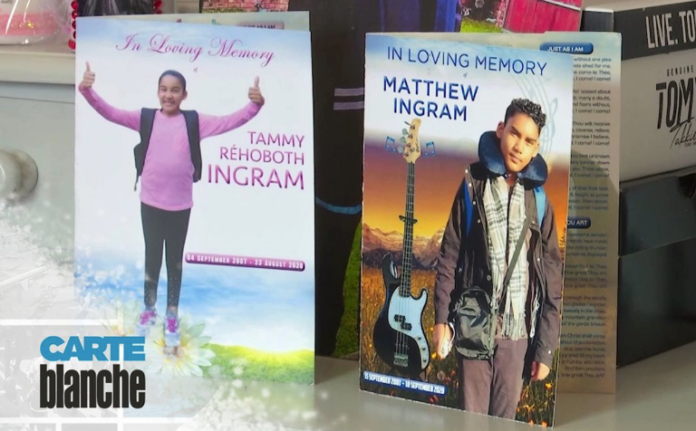 One night in August, in a quiet suburban complex in Port Elizabeth, Selina and Stanton Ingram spent the evening at home together with their children, twelve-year-old Tammy and seventeen-year-old Matthew. Little did they imagine that this would be the last time they would be together as a family…
Just a few hours earlier, another apartment in their complex had been fumigated for Borer beetles using a highly toxic pesticide. The gas spread and the unsuspecting Ingram family became violently ill. The whole family started vomiting. Mat and Tammy experienced seizures. They were rushed to hospital where they were put into medically induced comas.
But doctors were sadly unable to save the lives of the two children from the deadly poison. Tammy – a beautiful young Grade 7 learner – passed away in the early hours of the following morning (23 August) and after a few weeks of hope and fear, her brother Matthew died nearly a month later. Now their family is demanding answers. Carte Blanche investigates this Sunday 6 December (you can watch the show in South Africa on DStv Now or stream it overseas in most countries from Tues 8  December if you're abroad.)
According to a fundraising page for the family (who had cancelled their medical aid in the midst of the pandemic and lockdown), they had not been warned that the fumigation was taking place and that they should not be in the unit on that fateful Friday night.
Carte Blanche asks: Who is to blame? (Producer: Sophia Phirippides | Presenter: Derek Watts)
A tragic night in Port Elizabeth – @DerekWatts investigates how two children in the same family were allegedly poisoned by a deadly toxic #pesticide intended to kill #BorerBeetles. That's #CarteBlanche this Sunday at 7pm on @MNet channel 101. pic.twitter.com/oBzPxLGUq8

— Carte Blanche (@carteblanchetv) December 3, 2020
Watch the show overseas | Watch in SA on DStv Now
Also on Carte Blanche this Sunday 6 December 2020:
The COVID-19 pandemic has impacted heavily on South Africa's economy and continues to wreak havoc! Watch Carte Blanche on Sunday to discover if the South African economy can recover?
INVESTIGATIONS
In late March, room service came to a sudden halt, leisurely night drives through the bush abruptly ended, tourists were turned away and the gates of every hotel and game reserve closed – indefinitely. The months wore on and the tourism industry began to shed thousands of jobs and billions of Rands in revenue. Now the borders have been re-opened, inviting international tourists to come back to South Africa, but as COVID-19 continues to wreak havoc, can the lifeblood of the economy be resuscitated? Carte Blanche investigates. (Producer: Joy Summers | Presenter: Claire Mawisa)
Watch the show overseas | Watch in SA on DStv Now
RT #Lockdown decimated the #tourism industry, left hotels closed and around a million livelihoods were lost. Now, as we reopen our borders, how will tourism recover? Join #CarteBlanche this Sunday at 7pm on @MNet channel 101. @clairemawisa pic.twitter.com/p4XAulRPWV

— Carte Blanche (@carteblanchetv) December 3, 2020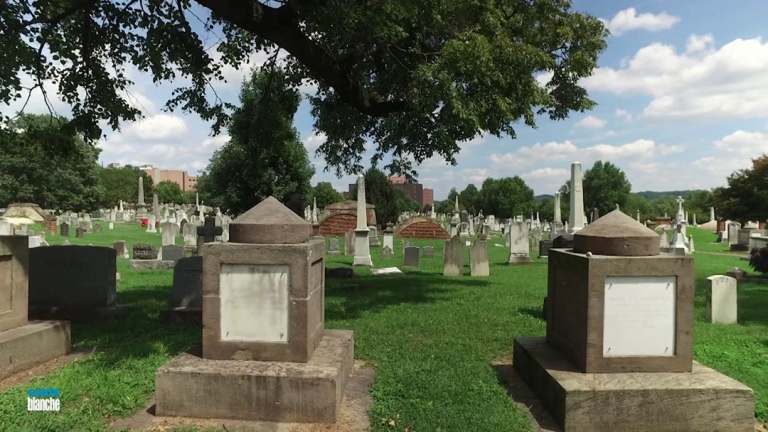 A dignified send-off – that's what most people want when the time comes to bury their loved ones. So much so that in South Africa millions of people pay monthly premiums towards funeral cover, to ensure that they can do just that. But what happens when a trusted funeral policy provider takes their clients' money and then fails to provide the adequate legal cover that the premiums should guarantee? Carte Blanche headed to KwaZulu-Natal to investigate. (Producers: Nicky Troll | Presenter: Masa Kekana)
Watch the show overseas | Watch in SA on DStv Now
RT #FuneralCover is meant to support and protect your family from the devastating costs of a #funeral. But why would one provider pocket premiums without providing full cover? We investigate this Sunday on #CarteBlanche. pic.twitter.com/yLWDvLHS4E

— Carte Blanche (@carteblanchetv) December 4, 2020
THE WEIRD & WONDERFUL 
Stronger, faster, smarter human beings? Many believed that evolution in homo sapiens had stopped in its tracks hundreds of thousands of years ago.  Now new research shows that our species, is not only highly intelligent, but that we are constantly evolving. (Producer: Eugene Botha | Presenter: Macfarlane Moleli)
Watch the show overseas | Watch in SA on DStv Now
From being born without wisdom teeth, to developing the #MedianArtery in our arms – despite popular belief, human beings are still evolving and new research from Australian scientists can prove it. @macmoleli looks at #microevolution this Sunday at 7pm on #CarteBlanche. pic.twitter.com/8PrUADUBK3

— Carte Blanche (@carteblanchetv) December 3, 2020
If you're in SA – you can watch Carte Blanche on DStv Now.
If you're overseas – you can watch #CarteBlanche from Tuesdays, and thousands of other popular local South African shows & movies by subscribing to Showmax International now. You can try it FREE for 14 days. 
Carte Blanche is on M-Net & M-Net HD [101], December 6 2020 at 19:00 & again on M-Net Plus 1 [901] at 20:00
***
Please note: Carte Blanche is only available to international Showmax subscribers in Andorra, Australia, Austria, Belgium, Denmark, Finland, France, Germany, Greece, Iceland, Indonesia, Ireland, Italy, Liechtenstein, Luxembourg, Malta, Monaco, Netherlands, New Zealand, Norway, Portugal, San Marino, Spain, Sweden, Switzerland, United Kingdom. Not all titles are available in all territories. Showmax brings you the best South African series and movies, from the classics to the latest releases, from complete box sets to kids' favourites.