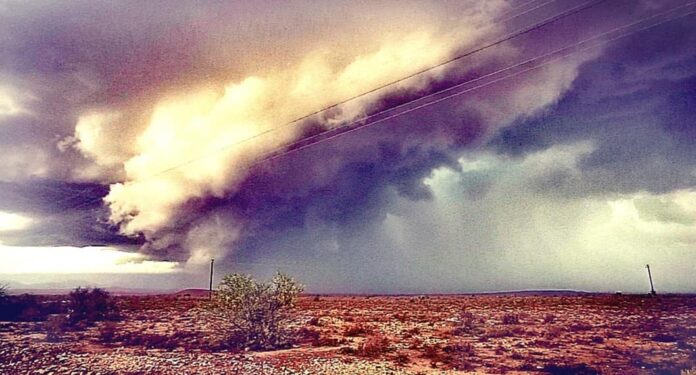 Residents of parts of the Karoo in South Africa, who have been experiencing a devastating drought, were celebrating yesterday as they received their first early downpour in over six years.
Baraka Gifts and Decor in Steytlerville, in the Eastern Cape, described the sense of elation beautifully:
I was so very fortunate yesterday afternoon to experience a dramatic thunderstorm in the drought stricken Eastern Cape Karoo.
Having grown up in Steytlerville myself, it brought back sweet nostalgic memories.
The smell of the first drops on the barren scorched earth is so incredibly intense that it brought me close to tears of happiness.
The fact that I was driving with my brother in law, who has gone through the hardship of almost 7 years of drought, made the moment very special.
Some good rain fell in the district which is a good start to the rainy season. #thunderstorm
#droughtrelief
Melanie Giezing in Williston / Brandvlei posted the following photo, saying it was the first time in seven years, and said "Dankie HERE u is groot!" (Thank You God, You are great!).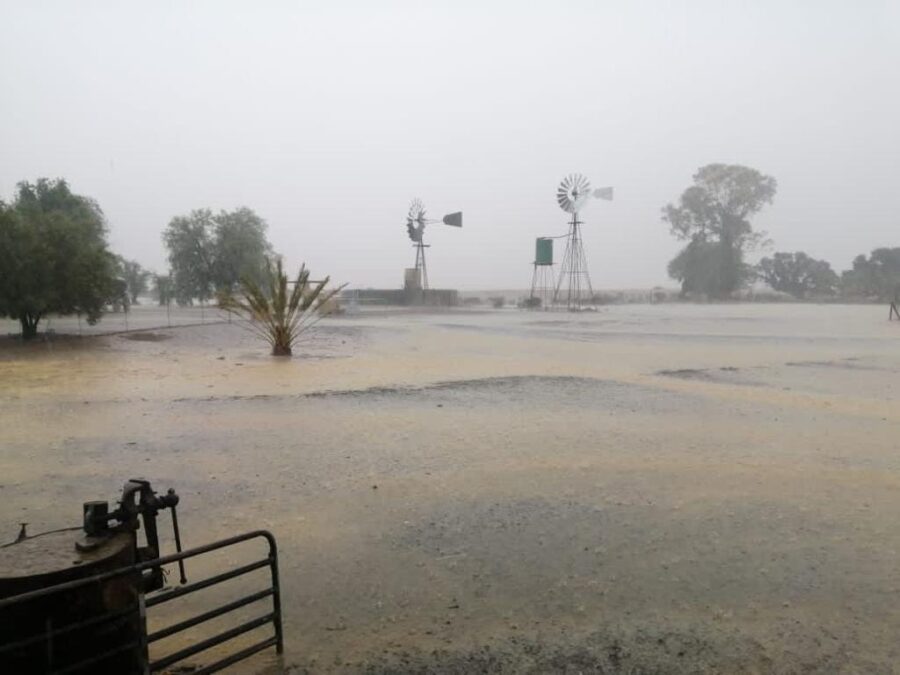 Carel van der Merwe posted these awesome pics from Stofbakkies, between Van Wyksvlei and Carnarvon. Carel said that in the morning they were riding the horses in the unimaginably dry field, trying to move sheep that were so thin and weak from the long drought. Three hours later his morning prayer was answered. The ground was awash with 28mm of rain. "The first early season rain that we've received in six years," said Carel.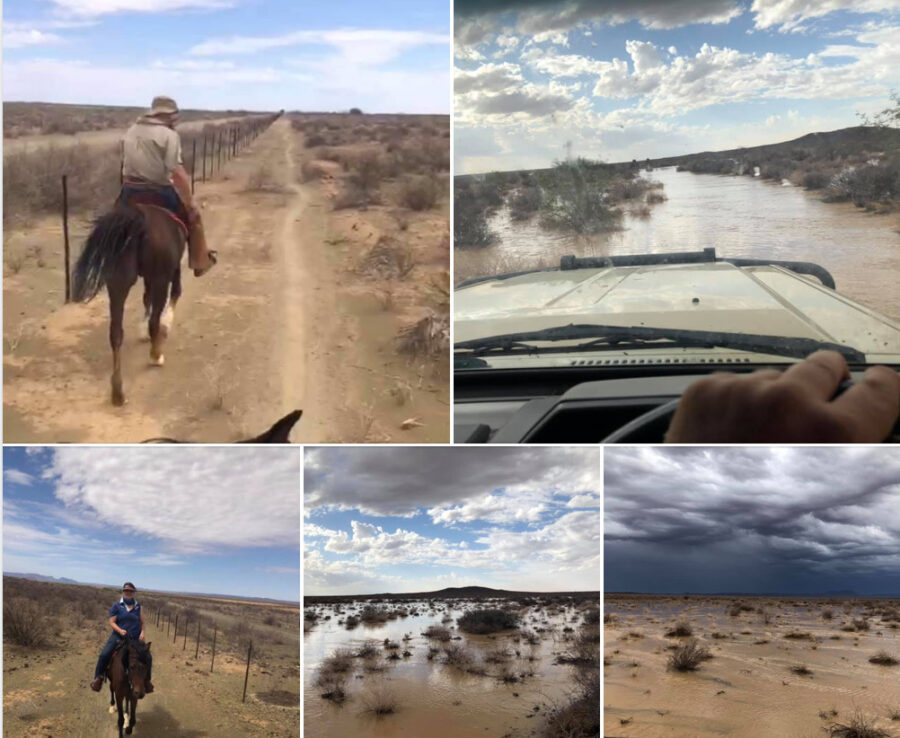 #Grateful #KarooRainfall #KarooRain #LetItRain