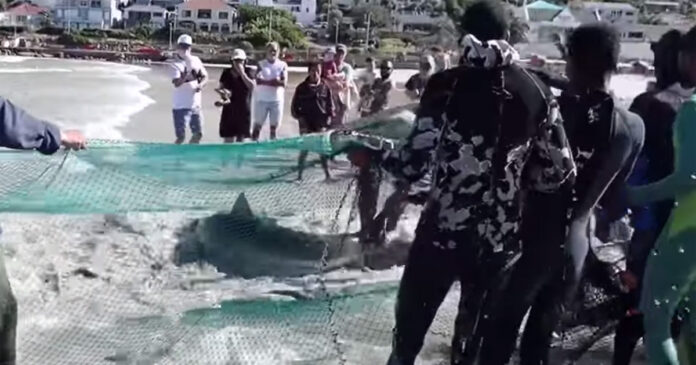 A video of a shark caught today by fishermen at Fish Hoek Beach in the Western Cape, South Africa, is going viral. It shows the tender moment a fisherman strokes the shark as he joins fellow 'trekkies' to return the shark to the ocean.
Maria Wagener, admin of the Fish Hoek Beach Facebook page captured the video during a stroll on the beach today. She said: "Shark in the Treknet ? A shark caught in the treknet & returned to the sea with love (see the fisherman stroking it gently) ? Wednesday 9 December 2020."
Maria told SAPeople that the fishermen knew the shark had managed to get into the net and as soon as they could, they made sure to free it.
Fish Hoek fans praised the amazing fisherman for bravely returning the shark. One social media user said: "Well done guys for earning an honest living and saving the shark, even it if you pulled him backwards without drowning it. Well done ???"
Just earlier today, regular SAPeople contributor Nigel Riley captured peaceful photos of the trek fishermen boats "lying and waiting for the call". They had no idea their latest haul would include a shark.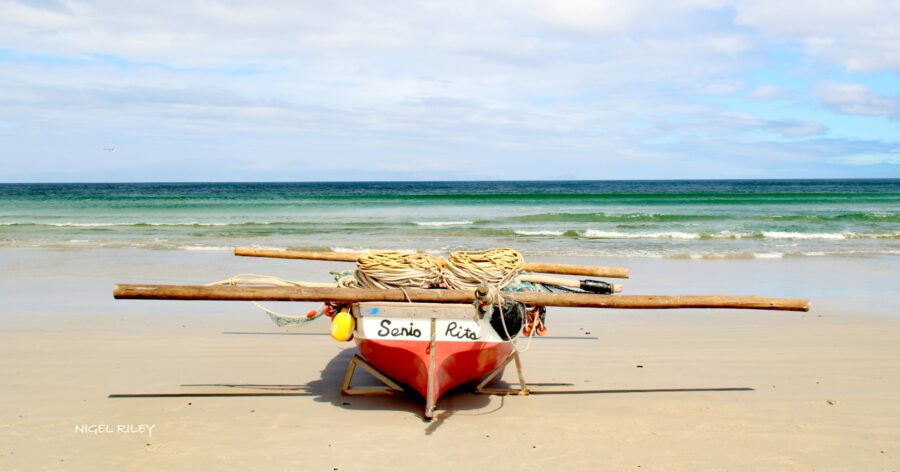 The treknet fishermen were praised for keeping the fish they sell to put food on the table for their families, but returning everything else to the sea "carefully and unharmed".
Carmen Stander Peskin said: "There are still good people in the world… kindness… a way to start healing the world… the shark be that as it may felt the love… and did not even try to attack them… a lesson to be learned."
According to Steven Douglas, the shark was no danger to humans. "It's a female Bronze Whaler," he said, adding: "But well done to the trekkies for releasing her…!!"
WATCH VIDEO Shark caught in the Treknet, and released with love
If you can't view the above, please try the video further down…
About Treknet Fishermen in False Bay, South Africa
According to wwfsassi.co.za the way in which the treknet fishermen catch fish has "few impacts on the marine environment and very little accidental bycatch". They encourage people to support the local fishing communities whose own food security and livelihoods depend on the seafood choices consumers make. A recent GroundUp article pointed out that: "Trekking is a traditional way of catching fish which has been done for centuries. Eco-friendly, sustainable and fair, everybody gets something: the seals, seagulls, the fishers, and the owners of the boat and the nets. Modern technology is hardly involved. It's man against the elements." In the 1970s there were dozens of trek fishing crews in False Bay. Today there are only four left.
WATCH VIDEO Shark caught in the Treknet, and released with love