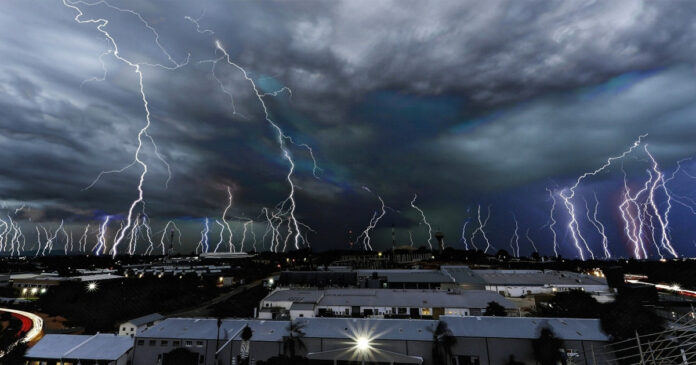 Last night, as the Gauteng skies lit up with bold bolts of lightning, fans of Christo Smith's photography hoped that he was out there capturing the incredible scene. When he posted his final composite image, they were not disappointed!
Christo Smith Photography has become synonymous with South Africa's iconic Highveld thunderstorms. Christo – who is very Proudly South African – says last night's storm was "incredible", something that was definitely needed and that was "spectacular to witness".
The kind people at Blueberry Hill Hotel (in Honeydew, Johannesburg) allowed Christo onto their roof again so that he could have a sweeping view of the storm in all its glory, as it approached from the far West.
"As it moved across towards the North of where I was, I shifted my camera started shooting in that direction and this is what I got. I was eventually forced to take cover as the rain came down heavily, but I am so grateful to have managed to get a couple of shots before that.
"It truly was a phenomenal experience to see the beauty and power of this storm. I took a couple of other shots, but I thought I'd share this one first. I hope that you like it."
This is a composite image created from some of the images that Christo captured which have been overlaid to create a single image.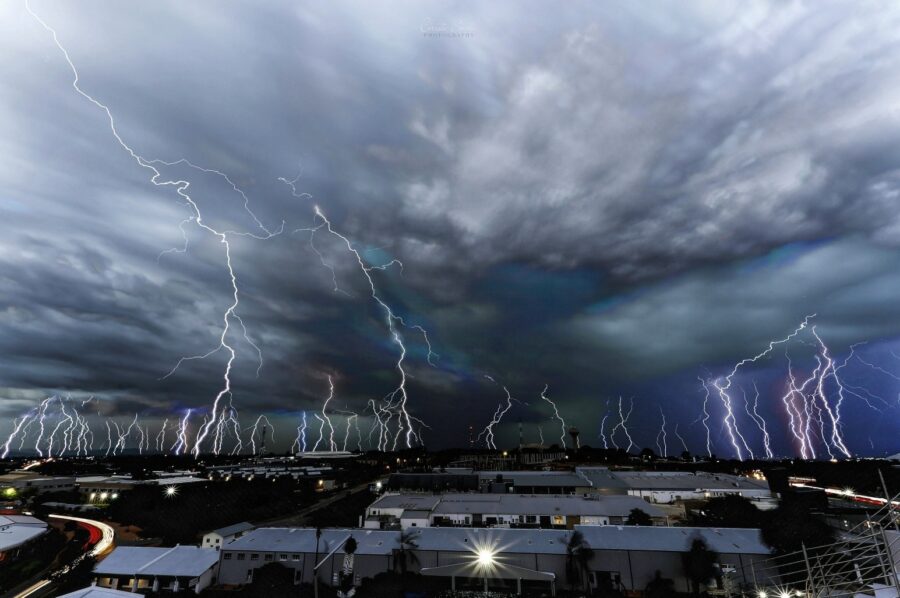 Facebook user Maryann B said: "Was hoping you were capturing the drama of this storm – and you most certainly did not disappoint. Thank you Christo." Taryn P wrote: "When it started…. I was thinking about you and how I couldn't wait to see what you captured." Simon M echoed their sentiments: "Whenever we have thunderstorms now it makes me excited to see what amazing shot you're going to capture! Thank you 🙏🏼"
Best of all, Norma Mahlangu said: "You're making me to stop fearing lightning and fall in love with mother nature instead… this is too nice❤"
Sharon du Plessis agreed: "Beautiful highveld storms…….I love the sound, the smell, the atmosphere it creates…….so privileged to live here and experience it…"
You can contact Christo Smith here for Shoots or Limited Prints: 082 950 5035 or christosmithphoto@gmail.com