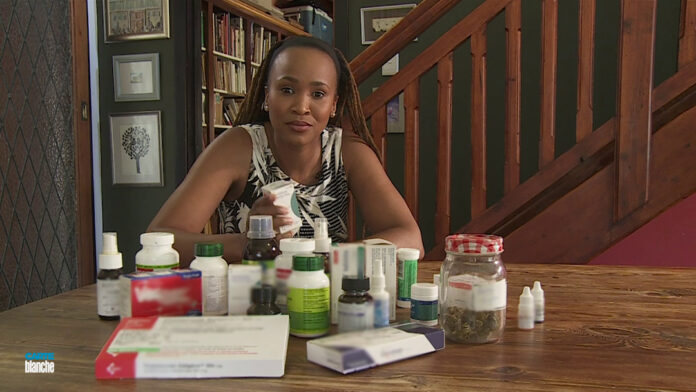 Many cancer patients in South Africa struggle to cover the steep costs of the medication they need, in large part driven by outdated patent legislation. With a COVID-19 vaccine coming onto the market, the need to revise South Africa's outdated patent laws has never been greater.
Money or Your Life – Surviving SA's Outdated Drug Patent Laws
This Sunday, Carte Blanche investigates the implications for cancer patients who have to fork out anything from R40,000 to R85,000 for myeloma drugs that – purely because of extensive patent protection —  can cost as little as R2,500 in a country like India.
Presenter Claire Mawisa says: "Scientists work tirelessly to develop medications to cure, or at least manage, life threatening diseases. So, what is the point of creating a cure if the vast majority of those that are afflicted by the illness cannot access it due to the drug's exorbitant price? Big pharma companies may be operating legally, but are they ethical?"
Producer: Stenette Grosskopf | Presenter: Claire Mawisa
Watch the show overseas | Watch in SA on DStv Now
Also on Carte Blanche this Sunday, 27 December 2020:
INVESTIGATIONS  
Butler School on the Carpet
From cigar clipping to flower arrangement, how to handle dignitaries and give a good haircut – serving as a butler in a private home, hotel or cruise liner could be an exciting career choice. While formal training may not be a requirement, any butler would benefit from a wide-ranging course aimed at honing etiquette and performing the wide spectrum of household and personal tasks that might be required, with the utmost discretion and excellence. Carte Blanche investigates why one Cape Town-based butler academy has raised some ire.
Producer: Michael Duffett | Researcher: Sasha Schwendenwein | Presenter: Derek Watts
Watch the show overseas | Watch in SA on DStv Now

SCIENCE   
Long-Haul COVID
Coronavirus symptoms can last for weeks and months for some, even when test results no longer show any sign of COVID-19 infection in the body. Carte Blanche speaks to so-called "long-haulers" who deal with a myriad of symptoms from breathing difficulty, double-vision to crippling fatigue. What's arguably worse is the lack of scientific explanations and the pain of not being believed. But studies emerging from the pandemic have begun to show that about one in 10 COVID-19 survivors might be in it for the long haul.
Producer: Carol Albertyn Christie| Presenter: Masa Kekana
Watch the show overseas | Watch in SA on DStv Now
What's with the Whales?
Few natural tragedies are as mysterious as the stranding of whales and dolphins – but every precious stranded cetacean presents a world of research opportunity. Carte Blanche examines the explanations for an estimated 15% rise over the last seven years in whale stranding in the United Kingdom alone. While post-mortems aren't always possible, studying the patterns, timing, species and then sharing data with fellow scientists around the world has begun to reveal what the whales might be facing in the deep – from naval activity and sonar, to blasting by the oil and gas industry.
Producer: & Presenter: John Webb
If you're in SA – you can watch Carte Blanche on DStv Now.
If you're overseas – you can watch #CarteBlanche from Tuesdays, and thousands of other popular local South African shows & movies by subscribing to Showmax International now. You can try it FREE for 14 days. 
Carte Blanche is on M-Net & M-Net HD [101], December 27 2020 at 19:00 & again on M-Net Plus 1 [901] at 20:00
***
Please note: Carte Blanche is only available to international Showmax subscribers in Andorra, Australia, Austria, Belgium, Denmark, Finland, France, Germany, Greece, Iceland, Indonesia, Ireland, Italy, Liechtenstein, Luxembourg, Malta, Monaco, Netherlands, New Zealand, Norway, Portugal, San Marino, Spain, Sweden, Switzerland, United Kingdom. Not all titles are available in all territories. Showmax brings you the best South African series and movies, from the classics to the latest releases, from complete box sets to kids' favourites.