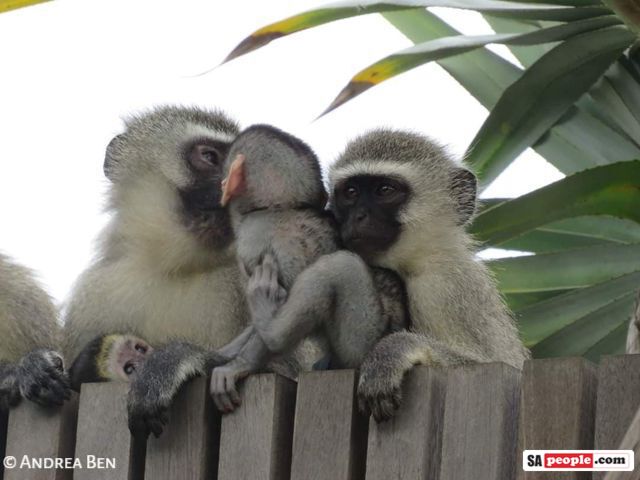 Enjoying the festive season, these monkeys in Umdloti, just north of Durban, appeared to be having some quality family time when Andrea Ben captured these cute photos of them "monkeying around" yesterday.
Vervet monkeys are regular visitors to many gardens along the KwaZulu-Natal (KZN) coast, and residents have been encouraged by Monkey Helpline to plant "indigenous trees and shrubs that provide food and shelter for Vervets and numerous other indigenous animals".
Enjoy these beautiful family pics… and we hope you have a wonderful 2021 with more time spent with your loved ones too.