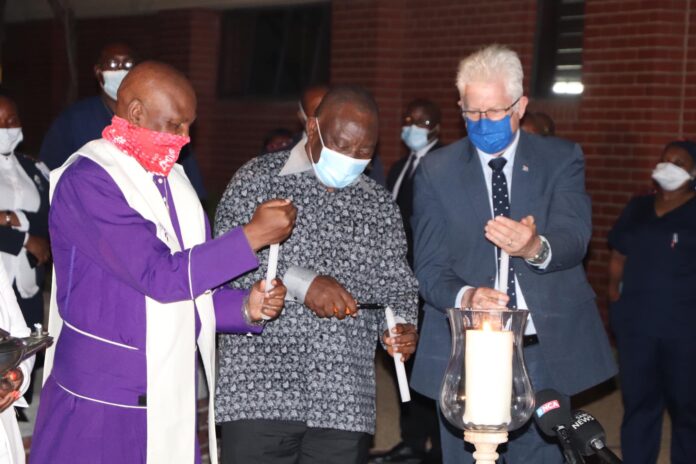 President Cyril Ramaphosa took part in a candle-lighting ceremony at Khayelitsha Hospital in Cape Town, South Africa, last night, New Year's Eve… where he told healthcare workers "you are our heroes".
As the President had suggested all South Africans do in his address to the nation on Monday evening, he tweeted last night: "Tonight we light a candle in recognition of the contribution made by our frontline workers in the fight against #COVID19. We light a candle to mourn the lives that have been lost in the fight against this pandemic. We light a candle as a symbol of hope for the way forward. ?"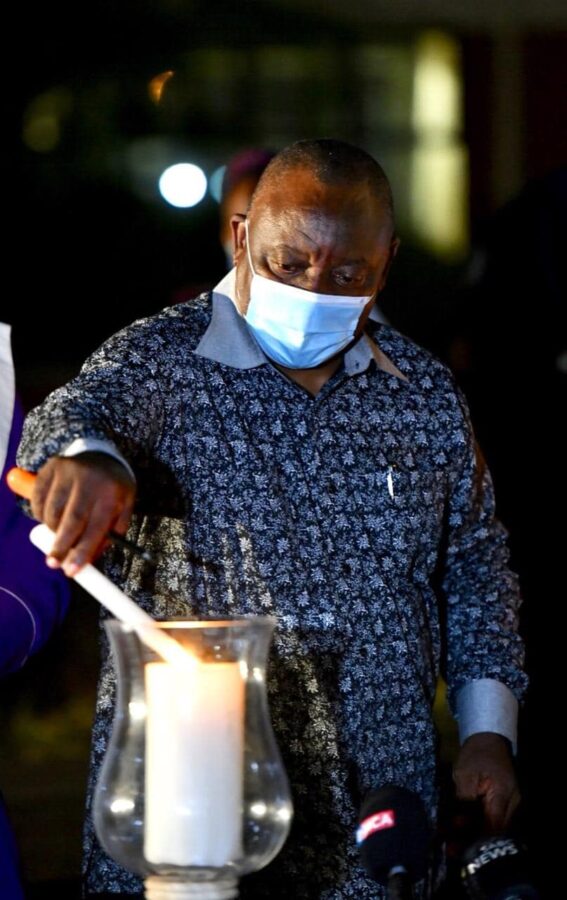 Western Cape Premier Alan Winde, who also attended the event, said on Facebook: "It was wonderful to have His Excellency, President Cyril Ramaphosa here in Khayelitsha this evening at our candle lighting ceremony in honour of those who have lost their lives to COVID-19 and to recognise and honour our healthcare workers. ???"
President Ramaphosa was warmly welcomed by the hospital's healthcare workers with one even shouting out "you are our hero", after the President told the workers "you are our heroes".
In response to the sharp rise in positive Covid cases, Winde announced a couple of days ago that a new tent was going up at Khayelitsha Hospital to assist with admissions and discharges.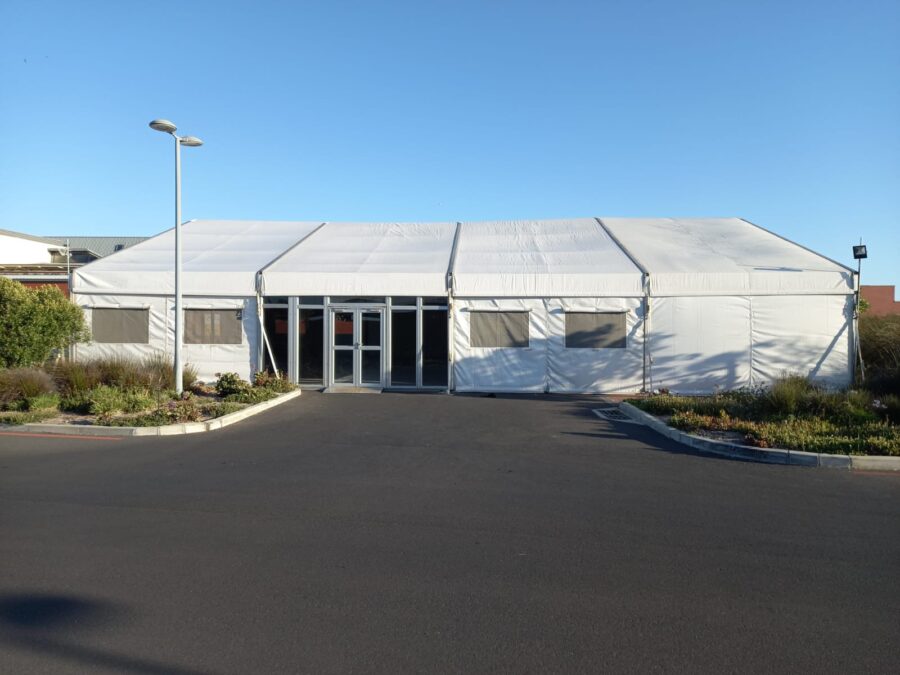 South Africans around the country joined the President from their homes last night, to also light a candle in tribute to those the country has lost (over 28 469), to salute the healthcare workers and in hope of a brighter 2021.
WATCH VIDEO: Ramaphosa tells healthcare workers: "You are our heroes"