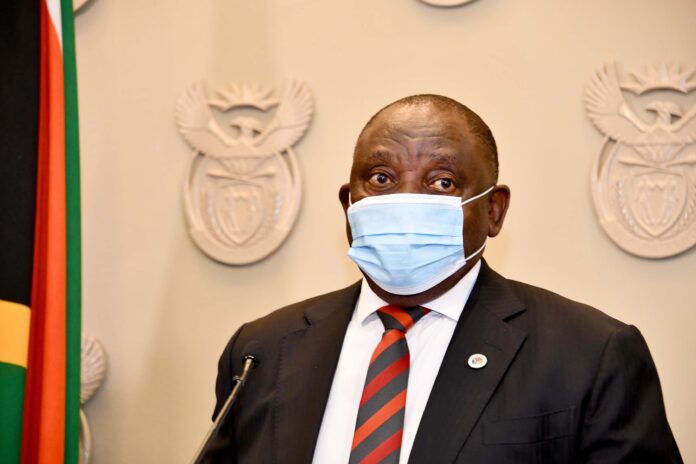 There is no confirmation yet on whether President Cyril Ramaphosa will be addressing the nation tonight. However the NCCC is meeting today and, as Police Minister General Bheki Cele said this morning, that usually leads to an address.
The Presidency confirmed on Wednesday: "The National Coronavirus Command Council is meeting today, Wednesday, 6 January 2021, to assess developments in South Africa's national response to the COVID-19 pandemic.
"Should any announcements be required on the outcomes of today's meeting or any other meetings, such announcements will be made on official accounts of the Government Communication and Information System (GCIS) and The Presidency," the Presidency tweeted.
Over 500 die in second highest daily rate for South Africa
Over 500 people died in the past 24 hours in South Africa as the Covid-19 virus spreads rapidly. This is the second highest daily Covid death rate (513 deaths) that South Africa has suffered. The highest was in July when 572 patients died in a single day due to COVID-19 complications. There are now 176 356 active cases in SA. Health Minister Dr Zweli Mkhize said: "Our recoveries now stand at 920 879 at a recovery rate of 81.6%."
The Presidency has urged South Africans to wait for official announcements following unfounded rumours on Monday that the President was going to address the nation that night.
This morning, Police Minister General Bheki Cele pointed out South Africans should only suspect there's going to be an address if there has been an NCCC meeting. He said with today's meeting, it is likely that there will be a "family meeting" in the "near future". The police and army are patrolling beaches on the Garden Route today to enforce beach bans which have been implemented to curb the spread of coronavirus.
Social media users on Twitter have not responded favourably to the Presidency's tweets:
— Alex Claassen (@1alex06Alex) January 6, 2021
— Sias Steyn (@SiasSteyn) January 6, 2021