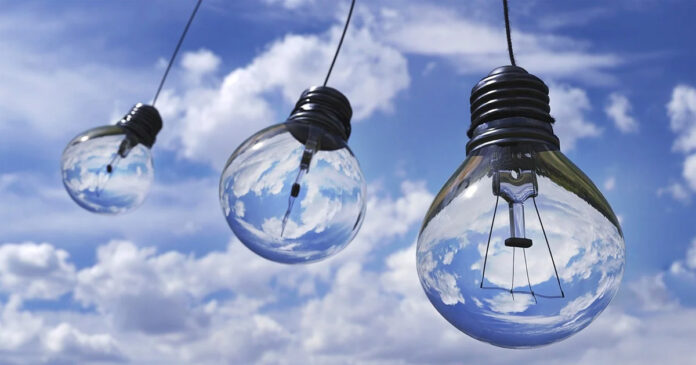 The City of Cape Town has shared some helpful electricity-saving measures for South Africans to try at home as their costs increases with more family members than usual likely to be home, due to the resurgence of COVID-19.
With these tips, "households can start saving up to 15% on their electricity bill. It's possible for residents to save 30% or more by adding a few low-cost ways to save. The City has developed these smart energy use habits for every room in the home, from the kitchen to bathroom, making it possible for everyone in the family to play their part in more efficient usage," said the City's Mayoral Committee Member for Energy and Climate Change, Councillor Phindile Maxiti.
"Adopting energy-saving practices will not only save money, it will also help us to all live in a more sustainable manner, to ensure energy security and to become more resilient as we tackle our climate challenges."
Smart no-cost energy use habits to save electricity in the home:
Dry your laundry outside in the sun, if possible, and try not to use the tumble dryer. On rainy days, use drying racks indoors.
Replace traditional incandescent light bulbs with LEDs. Even burning for just two hours a day, the best-priced LEDs will pay for themselves in less than a year.
Shower instead of bathing. You will save up to 80% in your water bill and use five times less electricity if you take a short shower instead of bathing.
Switch off appliances at the wall and pull your phone chargers out from the wall too. You could save up to 6% more electricity by doing this.
Turn the geyser down to 60°C. Turning your geyser down from 70˚C to 60˚C will see a 5% reduction in your hot water electricity bill.
Switch off your geyser if you go away for a few days or more. The element heats up a few times daily if you leave it on. When you get back, give the geyser a couple of hours to heat up again.
Use a stove plate that's most similar to the size of your pot. An electric stove uses up to 40% of its heat when the pot is too small, which means you waste electricity. If you own an insulation cooker, bring your food to a boil and then place it in your insulation cooker. The retained heat slow-cooks, saving up to 60% on energy.
Use less hot water.
Reduce the hours on your pool pump. At 10 hours a day, it typically uses about 11% of your electricity and you can halve that. Four to six hours is enough in summer for most pools. Every pool is different, so add an hour if the water does not stay clear. Don't operate your pump between 06:00 to 08:00 or 17:00 to 21:00.
Switch off appliances that you don't need.
Delay switching on lights and appliances until after the peak periods between 17:00 and 21:00 whenever possible.
Switch off your pool pump, geyser and other large electrical equipment for most of the day while at home and when you are away, and never use them at the same time.
Adjust air conditioners to 23 degrees Celsius if you need to use them.
Issued by: Media Office, City of Cape Town