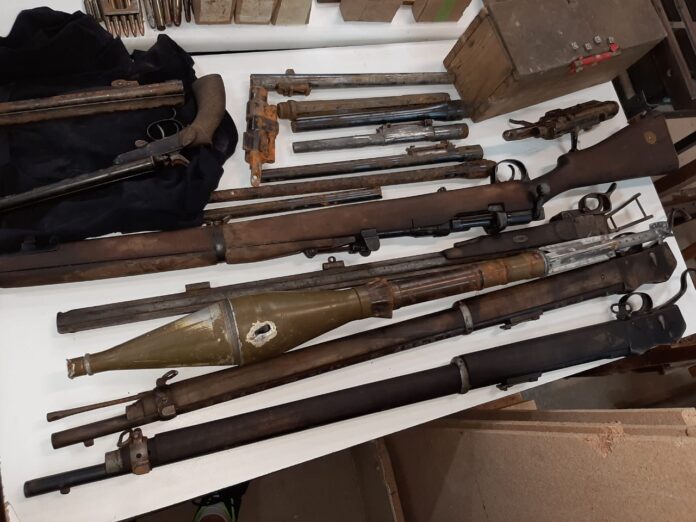 The South African Police Service (SAPS) has recovered a cache of firearms and ammunition that appear to be from a vintage collection, with many social media users suggesting the items should be placed in a museum.
SAPS said in a statement that a team of experienced investigators was assembled to probe the discovery which was made by police at the Raubenheimer Dam outside Oudtshoorn in the Little Karoo over the past two days.
Police were first alerted to the ammunition by an on-site municipal worker who discovered some ammunition during a routine inspection at the dam. On Thursday (7 Jan) he returned to the dam, after water levels dropped, and discovered more ammunition.
It's not certain how long the cache has been in the dam. The Oudtshoorn Municipality is currently facing Level 4 water restrictions and is in a local State of Disaster because of water shortages.
"Members attached to the Attaqua K9, police divers and Crime Intelligence were dispatched to the scene where the cache firearms, firearm parts as well as ammunition were recovered from the water," said SAPS.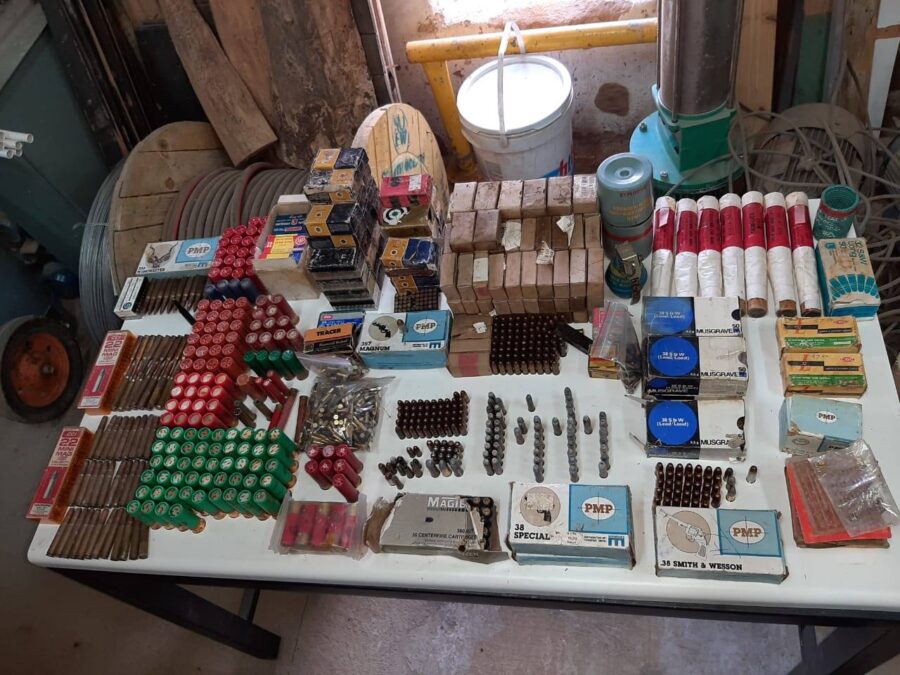 SAPS posted several photos to its Facebook page, where followers said they looked like old classics. One said: "Looks like somebody's collection of antiques. Probably was never registered or was not able to keep the registration valid. Pity. There are some interesting and old firearms there, that should go to a museum. Firearm history matters."
Garden Route District Commissioner, Major General Oswald Reddy, visited the scene and praised those involved in the find and retrieval of the ammunition.
"Investigation into this discovery continues and is expected that more ammunition could be retrieved. We appeal to the any person that could assist to trace the person responsible for dumping these items to please come forward," said SAPS.
All information will be treated with utmost confidentiality and any person with information may contact the Oudtshoorn Police at 044 2039000 or Crime Stop at 0860 10111. Information could also be shared on the MySAPS app.