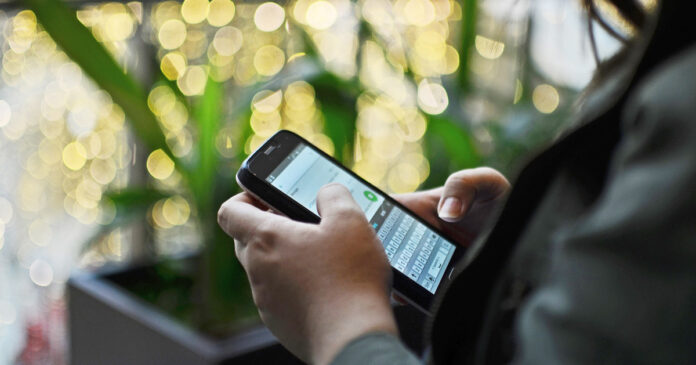 South Africa's Information Regulator met Facebook South Africa on Wednesday to discuss the social media company's revised WhatsApp privacy policy.
WhatsApp's new private policy sparked a global outcry – with SA expat billionaire (and richest man in the world) Elon Musk suggesting a change to Signal – after the Facebook-owned messaging app alerted its 2 billion users to accept the new terms… or delete their accounts.
WhatsApp has always shared data with Facebook, since it was bought by FB in 2014… but users had the option to not share their data, and still continue to use WhatsApp. But as of 8 February, allowing WhatsApp to share your data will be mandatory, or you're out. The new policy is driven mainly by Facebook integrating WhatsApp into businesses on FB.
"As part of the Facebook family of companies, WhatsApp receives information from, and shares information with, this family of companies," Ars Technica quoted the new privacy policy.
"We may use the information we receive from them, and they may use the information we share with them, to help operate, provide, improve, understand, customise, support, and market our services and their offerings."
According to the Information Regulator, it is now in possession of the recently updated WhatsApp privacy policy furnished by Facebook South Africa.
"In terms of the revised policy, it appears that there are different terms of service and privacy policies for users in the European countries and in non-European countries."
The watchdog said it will be analysing whether the terms of service and the privacy policies indeed differs and is applicable to users outside Europe and compliant with the Protection of Personal Information Act (POPIA).
"The regulator will engage with Facebook after the completion of the analysis," it said, adding that it remains committed to ensuring the protection of personal information of South African citizens.
The Information Regulator is, among others, empowered to monitor and enforce compliance by public and private bodies with the provisions of the POPIA.
WhatsApp has stressed that the privacy policy update does not affect the privacy of the users' messages with friends or family.
"We can't see your private messages or hear your calls, and neither can Facebook. Neither WhatsApp nor Facebook can read your messages or hear your calls with your friends, family, and co-workers on WhatsApp," the messaging app said this week.
Most people already knew that. Personal messages have been protected by end-to-end encryption for quite a while. What caused outrage for most was that WhatsApp made the sharing of non-specific information with FB mandatory, without being clear as to which details exactly. Facebook doesn't have the greatest track record with respecting its users' privacy and the tracking of its members (to attract advertisers who can target specific markets) has been relentless. Business page owners are encouraged to embed pixels on their site to track Facebook users and "measure customer actions" and "unlock optimization tools"; and when a social media user clicks to read an article a friend shares on Facebook, the URL is getting increasingly longer with Facebook's tracking code. For instance, in the image below, the text in blue is the extra Facebook code added at the end of a simple link to a Daily Maverick article.

WhatsApp's statement says: "We don't share your contacts with Facebook when you give us permission. We access only the phone numbers from your address book to make messaging fast and reliable, and we don't share your contacts lists with the other apps Facebook offers."
It adds: "For additional privacy, you can choose to set your messages to disappear from chats after you send them." However, as stated above, it's not the content of the messages that WhatsApp will be sharing, but users' IP addresses and other account details.
The Information Regulator's engagements with Facebook South Africa are ongoing. – SAnews.gov.za