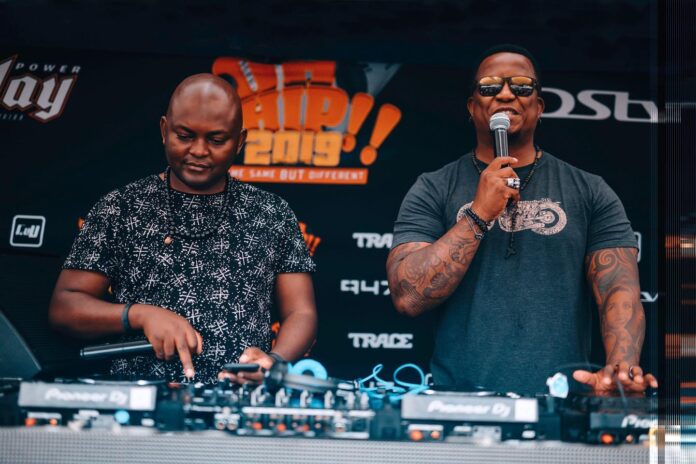 DJ Fresh (48) and DJ Euphonik (37) have been taken off the air at music radio station 947, as they face rape allegations dating back to 2011. Update 10/02/21: DJ Fresh and DJ Euphonik have parted ways with 947.
Geraint Crwys-Williams, Acting Chief Executive Officer of Primedia Broadcasting, announced on Saturday:
"947 and Primedia Broadcasting have engaged with DJ Fresh (Thato Sikwane) and Euphonik (Themba Nkosi) regarding the alleged sexual assault charges levelled against them. We take these matters extremely seriously and apply a rigorous, systematic internal process to assess them. Primedia Broadcasting, DJ Fresh and Euphonik have reached a mutual decision for both DJs to come off air in order to focus on addressing this matter."
The South African Police Service (SAPS) in Gauteng confirmed a formal case of rape was opened on 13 January.
This follows the revelation from a woman on Twitter earlier this week, in which she said:
"@DJFreshSA & @euphonik will you ever acknowledge drunking me & further raping me? I was completed drugged I don't whether you BOTH raped me or 1 of you did & you later laughed about it the next morning saying we (me & 3 girls) were so drunk we kept blacking out but nasidlwengula"
The woman, who was a University of Pretoria student at the time, has has since made her tweets private. Last year, an injunction was brought against another woman who alleged DJ Fresh had raped her.
DJ Fresh and DJ Euphonic said in a joint statement: "In light of the serious allegations levelled against us we've decided to step away from all public work engagements until such time that this matter has been resolved and the law has taken its course."