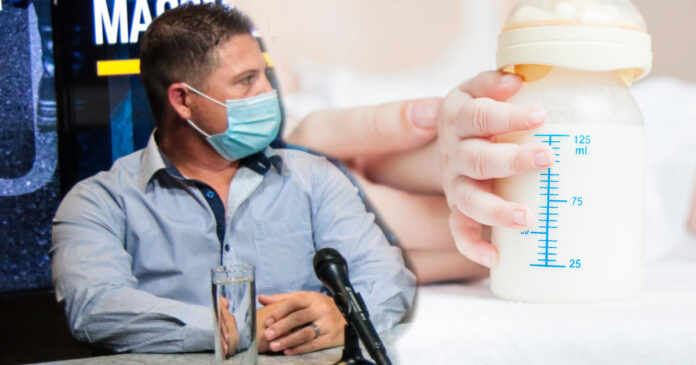 The charges in South Africa against the Centurion father of a newborn, who went out in the middle of the night to get formula milk for his hungry one-day old baby, have been dropped after the intervention of AfriForum's private prosecution unit.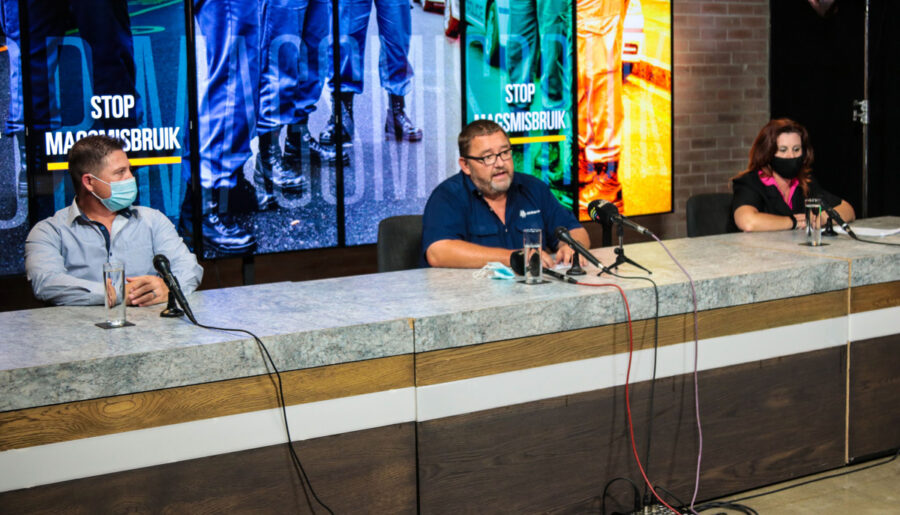 Naas le Roux was arrested on 7 January for violating the national curfew during his emergency dash to Clicks pharmacy at Unitas Hospital to purchase the formula milk for his newborn baby who was struggling to breastfeed.
In a media conference today, AfriForum announced that the National Prosecuting Authority (NPA) has refused to institute charges against Naas Le Roux.
AfriForum's private prosecution unit (PPU) last week made representations to the prosecutor as to why Le Roux should not be prosecuted – as the situation was clearly an emergency. AfriForum also announced that the unit would put pressure on the South African Police Service's (SAPS's) investigations team, but also support them with the internal investigation of the various police officer's alleged misconduct during this incident.
Police officers were allegedly aggressive, insulting and intimidating
According to Le Roux, the police officers – who had no visible form of identification or badges – were very aggressive, insulting and verbally intimidating him several times.
Le Roux and his wife Natasha had welcomed their baby into the world on 6 January. The following day Mom and baby were discharged, but that evening while breastfeeding a complication arose with the baby's feeding and so Le Roux drove to the hospital's emergency pharmacy on Friday morning at about 01h00 to buy formula milk.
As he was returning, two SAPS constables pulled him over about 250 m from his home. Le Roux says they refused to listen to reason or to grasp that he had been breaking the curfew rule because of an emergency, even though he showed them the can of formula milk and the receipt.
Le Roux says with the police officers being aggressive, the situation escalated until one of the policeman told Le Roux that they were going to arrest him that evening and "teach him a lesson".
One of the police officers took Naas' car keys from his vehicle and tried to prevent him from recording the conversation.
Natasha Le Roux had to drive with newborn on her lap
They did however allow him to phone his wife. She had to walk the 250 m to the car carrying her new-born baby – who was restless from hunger – to get the formula milk. In the video below, Natasha le Roux can be heard tearfully begging the police officers to let her husband go, but they refused.
One of the police officers then asked Mrs Le Roux if she could drive. She then had to drive home with her new-born baby on her lap, while the police officers arrested her husband and put him in the back of a police vehicle. The officers told Mrs Le Roux that she could follow them to the police station to pay Mr Le Roux's bail.
Mrs Le Roux arrived at the police station after feeding the baby at home. But there, the warrant officer warned her to leave and go home immediately, otherwise she would also be arrested. She went home and obtained legal assistance for Mr Le Roux from Lily Rautenbach, who managed to get him released from custody the next morning.
AfriForum congratulated Rautenbach for applying her experience well and managing to get Naas released on a warning. Rautenbach will deal with the subsequent civil claims against the police.
Certain SAPS officers abusing lockdown regulations to bully citizens
While AfriForum says it welcomes the NPA's decision not to prosecute Le Roux, AfriForum CEO Kallie Kriel points out that "however, it increasingly seems that certain law enforcers are abusing the lockdown regulations to bully ordinary, law abiding citizens rather than to focus on fighting serious crime. This was clearly an emergency and the SAPS officers' lack of insight and empathy to enforce the regulations in a rational manner is truly shocking. We cannot allow the SAPS to treat law abiding citizens like criminals. We will therefore remain involved in this case to ensure that active action is taken against the relevant police officers."
Adv Gerrie Nel, Head of AfriForum's PPU, said during the conference that the action of the SAPS in this case clearly points to a lack of training, as well as neglecting to understand the purpose of the lockdown regulations.
"The purpose of the regulations is not – as Bheki Cele, Police Minister, proudly announced, to burden 7 000 people with criminal records because they are not wearing masks – but to lighten the burden on hospitals by stopping the spread of the virus."
WATCH VIDEO The arrest of baby formula dad Naas le Roux for breaking curfew