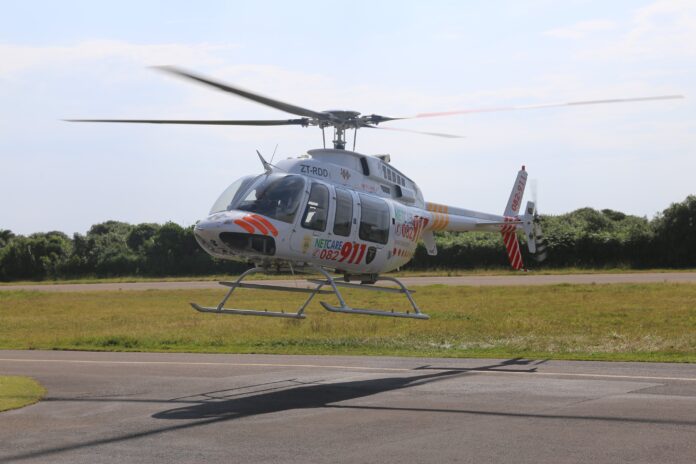 A Netcare helicopter tragically crashed on Thursday afternoon near Bergville in KwaZulu-Natal (KZN), South Africa, killing all five on board including crew and healthcare workers who were heralded as "healthcare heroes" by Netcare's devastated CEO.
It was only nine hours ago that Netcare911 had tweeted a photo of one of  their specialised helicopter ambulances saying that the "specialised helicopter ambulance has been activated for an inter-hospital-transfer". The healthcare workers were part of an ECMO (extra-corporeal membrane oxygenation) team, on their way to try to save a patient in Hillcrest.
"Netcare is profoundly saddened to confirm the passing of five valued colleagues who tragically died in the line of duty in a helicopter crash near Bergville in KwaZulu-Natal this afternoon," said Dr Richard Friedland, chief executive officer of Netcare, in a statement on their website.
Netcare helicopter crash victims named
"Our deepest sympathies are with the families, loved ones and colleagues of Dr Kgopotso Rudolph Mononyane, an anaesthetist, Dr Curnick Siyabonga (Sia) Mahlangu a cardiothoracic surgeon and Mpho Xaba, a specialist theatre nurse for cardiothoracic and transplant, all from Netcare Milpark Hospital; Sinjin Joshua Farrance, an advanced life support paramedic at Netcare 911, as well as the pilot of the helicopter, Mark Stoxreiter who worked for National Airways Corporation."
Friedland said: "The specialised ECMO intensive care rapid transfer team from Netcare Milpark in Johannesburg and Netcare 911, was aboard the Netcare 1 air ambulance en-route to Hillcrest in Natal to transfer a critically ill patient to Netcare Milpark Hospital in Johannesburg for specialised ECMO care.
"shocked beyond words at the tragic loss of these healthcare heroes" – Netcare CEO
"We are shocked beyond words at the tragic loss of these healthcare heroes. The whole of Netcare falls silent as we bow our heads in tribute, respect, love and memory of our fallen colleagues and frontline heroes who have died in the line of duty," added Dr Friedland.
"There are no words adequate to describe our sense of enormous loss and grief at this terrible time. On behalf of Netcare and Netcare 911 management and staff, I would like to extend our deepest sympathies to the families of our colleagues. Our thoughts and prayers are with them at this most difficult time," commented Craig Grindell, managing director of Netcare 911.
He confirmed that the next-of-kin of the deceased had been informed of their passing and that counselling is being offered to the families, colleagues and loved ones of the deceased. He asked members of the media to respect the privacy of the families and to bear with Netcare and Netcare 911 during this exceptionally difficult time.
Dr Richard Friedland, Craig Grindell and other senior executives of Netcare and Netcare 911 went to the scene of the accident immediately after being informed of the crash.
Netcare confirmed that the cause of the tragic accident will be investigated by the appropriate authorities.
Tributes pour in for the 'Healthcare Heroes' killed in chopper crash
SASA (South African Association of Anaesthesiologists) said in a statement: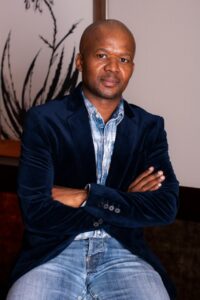 It is with great sadness that SASA wishes to inform members of the tragic loss of Kgopotso Rudolf Mononyane in a helicopter crash today en route to retrieve a Covid patient for ECMO. Rudolf was a highly respected anaesthesiologist, a member of DGMC transplant and Milpark ECMO teams, a SASA Councillor from 2016-2020 as well as on the SASA PPBU Committee.

Our thoughts and condolences go out to his wife, son, family and all who knew him, as well as the family and colleagues of those involved in the crash.
Tributes have poured in for Dr Mononyane from his colleagues and friends, remembering a "young, brilliant anaesthetist" who liked to be called Rudolf. One colleague said: "Working with you for almost 5 years has been a blessing and you will always be remembered for your kindness and pure heart. Rest in peace. You will always be in my prayers."
Mike Blackburn, specialist anaesthetist at Dunkeld Anaesthetic Practice said: "Huge loss. Rudolph was a brilliant anaesthetist, a kind and humble man who I was privileged to train with and work on the PPBU with. Condolences to his family and the families of all on board. This is another dark day for anaesthesia in South Africa."
One of Sinjin Joshua Farrance's colleagues, Gauteng medical officer Stephan Henderson, published a heartfelt post with the following video on Thursday evening, saying:
This call out was just a normal call out, a normal day to us as EMS. Little did we know fellow collages and friends were in a horrible situation!!! We risk our lives day in and day out to serve the communities in need and in pain. Little does the community know what we go through!!
My brother Sinjin Joshua Farrance your last call was today and a day way to soon my big guy. For all the great calls we did together i thank you!! I hope you will keep your wings over us in heaven my big guy!!
To all family, friends and fellow collages our hearts go out to you as EMS as we lost brilliant practitioners today serving everyone to the best of their capabilities!!
Fly high my brother Fly high!!
Till we meet again!!
Prof Tim Hardcastle, Head of Trauma KZN, tweeted Thursday evening:
"It is with sadness we mourn the loss of an ECMO team en route to a patient. Helicopter crashed near Bergville KZN. All 5 on board deceased. Our sympathies to the Netcare group and our condolences to the family. CAA investigating cause."
ER24 EMS (Emergency Medical Services) said:
"On behalf of the management and staff at ER24, our deepest condolences go out to Netcare911 during the tragic loss of their colleagues and friends this afternoon. Our thoughts and prayers are with you all during this difficult time."
HALO EMS added:
"Our heartfelt condolences and deepest sympathy to all at @Netcare911_sa on the tragic loss of your colleagues and aircrew this afternoon. The families and friends are in our thoughts and prayers. From all at HALO."
According to The Witness: "Unconfirmed reports said the helicopter "exploded" in the air. A voice note being circulated said it "hit the floor and turned into a ball of flames".  Videos from the scene indicate that the wreckage was spread over a wide area."
Witnesses told the paper that the scene was "incredibly sad".
Family and friends have held a memorial at the helipad at Netcare Milpark hospital on Thursday evening.
Health care workers paying tribute to their fallen colleagues at Milpark Hospital in JHB. Two doctors, a nurse and a paramedic were killed when their helicopter crashed in KZN. Sad news. pic.twitter.com/m2ogxWJTZY

— Yusuf Abramjee (@Abramjee) January 21, 2021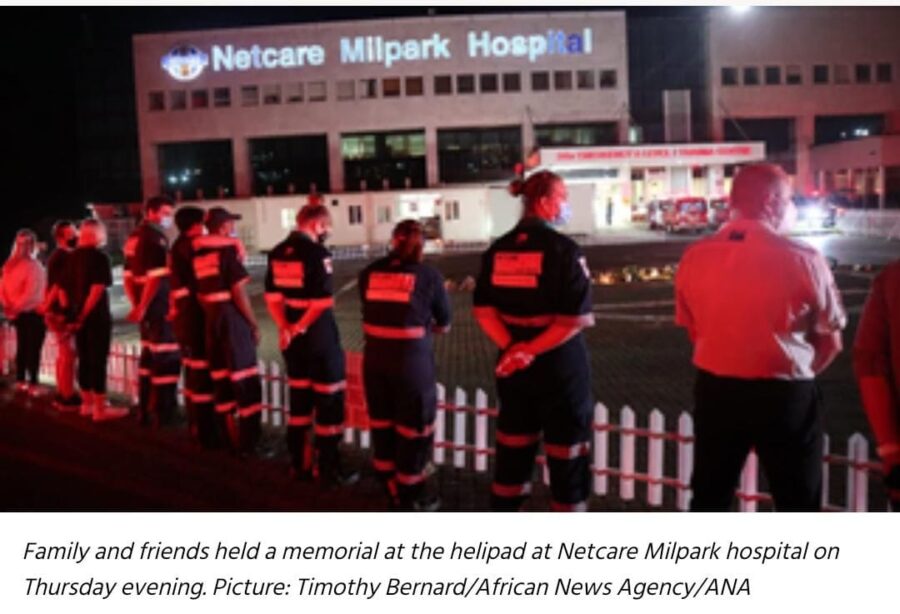 WATCH Video: Netcare medical rescue chopper crashes