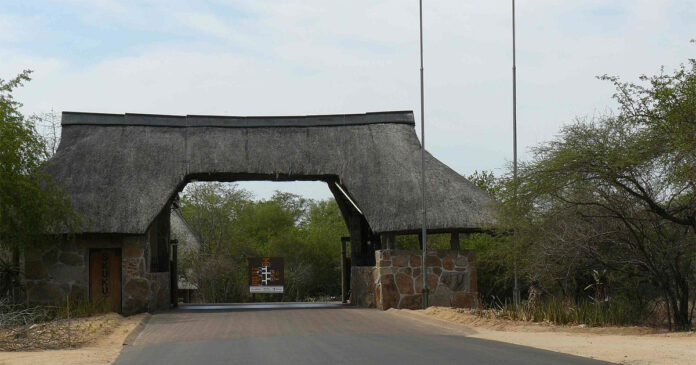 South African National Parks (SANParks) today, 04 February 2021, says it welcomes the decision by the Constitutional Court – dated 1 February 2021 – to dismiss the application for leave to appeal a High Court decision allowing for the Skukuza Regional Court to continue operating inside the Kruger National Park (KNP).
The application for leave to appeal was brought by the Mpumalanga Regional Court President, Naomi Annette Engelbrecht. She wanted to move all cases that were scheduled for Skukuza Regional Court to Mhala Circuit Court.
Engelbrecht faced opposition from various people including Mpumalanga's High Court President Francis Legodi and the National Director of Public Prosecutions. Her decision has been declared invalid and brings to an end the legal battle over the Skukuza Regional Court status.
"We are happy with the decision by the apex court of our country and look forward to the continuation of operations at the Skukuza Regional Court" said Gareth Coleman, Managing Executive of Kruger National Park (KNP).
StopRhinoPoaching.com said: "In what has been a lengthy and suspiciously sinister battle by Regional Court President Naomi Engelbrecht to close – and keep closed – the Regional Court in Skukuza, her legal avenues have thankfully hit a dead end.
"Engelbrecht's concerted efforts to close the court had been lurking since 2017. In September 2019, when news reached us that she again planned (this time quietly) to close the court in October, we launched an urgent online petition (which has over 162,000 signatures) along with fellow NGO's that gained instant traction with the public and brought overnight media attention to the matter."
The Skukuza rhino court has undergone refurbishment and will soon hear cases again, especially those related to rhino poaching in the KNP.
StopRhinoPoaching said today: "What remains to be seen is what's to become of Engelbrecht? She has, throughout this whole saga, acted disrespectfully towards her superiors by disobeying and ignoring instructions. She has fought her employer all the way up to the highest court in South Africa, attracting widespread media attention and bringing into question her credibility, competency and impartiality.
"We wait to see if the Department of Justice is going to tolerate this far-reaching insubordination and keep her in their employ. Who has paid for this entire process? When will justice be served and the court open again, especially now that it has officially been acknowledged by SANParks that their rhino population has plummeted?
"How is it possible that an official, sitting in what should be a highly trusted position, singlehandedly disrupt the justice process to this extent? And lastly, will there be a next phase of delay tactics to keep Skukuza Court closed? We'll keep our petition, currently sitting on 162 500 signatures, open just in case.
The group said: "Today's news is a significant win for rhinos, for the rangers who protect them, for all those directly involved in the fight to save the court, for our conservation friends who rallied signatures and for the people of the world who have supported this process by adding their voices in public outcry."
StopRhinoPoaching thanked the following for helping bring about the decision to keep the court open: "Special mention to our friends and partners International Rhino Foundation and their followers for so much support, and to our fellow NGO's who without hesitation also put their names to this process Save the Rhino International Game Rangers Association of Africa Save the Waterberg Rhino Care for Wild Rhino Sanctuary Project Rhino Chipembere Rhino Foundation Game Rangers Association of Africa – South Africa, and the Purewild Fund."