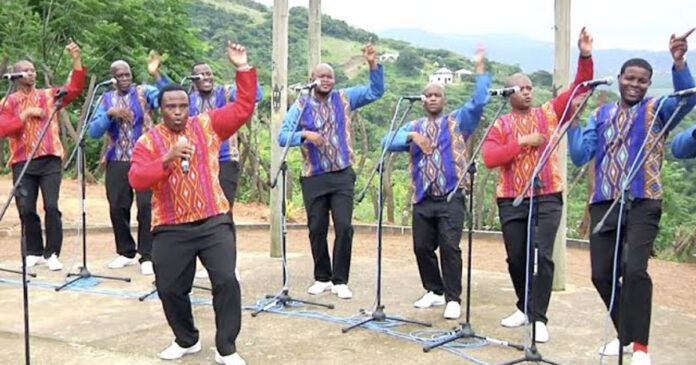 Remember live music? South Africa's own Ladysmith Black Mambazo are here to remind us of the healing power of music. Don't miss their special virtual concert, recorded live from Durban, which will be available to stream from Feb 13 to Feb 20, 2021. You can grab a sneak peek below.
The multi-Grammy award-winning band is bringing music to the world during this pandemic with a very special concert to lift spirits, premiering on Saturday. Tickets @ https://bit.ly/3a1UoAr
WATCH Sneak Peek! Ladysmith Black Mambazo
The show is being presented by Global Arts Live, a US-based company which is led by South African expat Maure Aronson. One of the first concerts Aronson ever presented in Boston was Ladysmith Black Mambazo, and he's continued that tradition for the past 25 years with a sell-out show every winter.
Covid stopped Global Arts Live from presenting the group live and in person this year, but they've put together this wonderful streaming concert, recorded at the eWushwini Arts Centre near Durban and it'll be streaming Feb 13-Feb 20. Tickets @ https://bit.ly/3a1UoAr
For South African expats the backdrop of the Inanda Dam and surrounding mountains will transport you home to the magnificent beauty of SA!