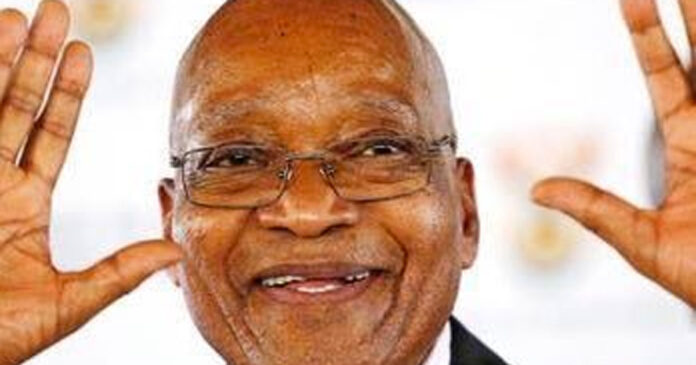 The Democratic Alliance (DA) has called for charges to be brought against former President Jacob Zuma as he has refused to appear before the Commission of Inquiry into State Capture this week.
Zuma previously announced through his legal team that he intended to ignore the summons of the Commission, and the judgement of the Constitutional Court. "It therefore comes as no surprise that his monumental disrespect for the law is on public display," said Adv Glynnis Breytenbach – DA Shadow Minister of Justice and Correctional Services – in a statement on Monday.
"Zuma has always, also during his Presidency, exhibited utter contempt for the Constitution and the Rule of Law. His contempt for the Commission that he set up is appalling and he must now face the full force of the law. He has slithered through life with no consequences for contemptible behaviour. It is time his chickens came home to roost."
Breytenbach said Zuma has always considered himself and his cronies above the law, and this has been made clear as the "demolition job of his Presidency is laid bare. In these actions, and in this belief, he was comprehensively aided and abetted by his colleagues in the ANC."
She said charges of Contempt of the Commission must be brought against Zuma immediately, following his failure to appear. It must be demonstrated, and swiftly, that all South Africans are equal before the law, and that Zuma and his connections are no exception.
"Like every other citizen, he needs to be punished for his contemptuous attitude," said Breytenbach, adding that "as a past President he should be setting a good example, however difficult it may be personally. Instead, he is behaving like an ill-mannered, petulant brat, and those who suggest that they will prevent his arrest are nothing short of misguided, delusional, overgrown schoolyard bully boys."
Other reactions have included this reminder from well known South African writer Max du Preez: "Clause 9.1 of the South African Constitution: "Everyone is equal before the law and has the right to equal protection and benefit of the law.""
Prof Jonathan Jansen tweeted: "MK Vets locating to Nkandla to prevent Zuma's arrest? Tell me this is a joke. What is this? A koeksiester republic?"