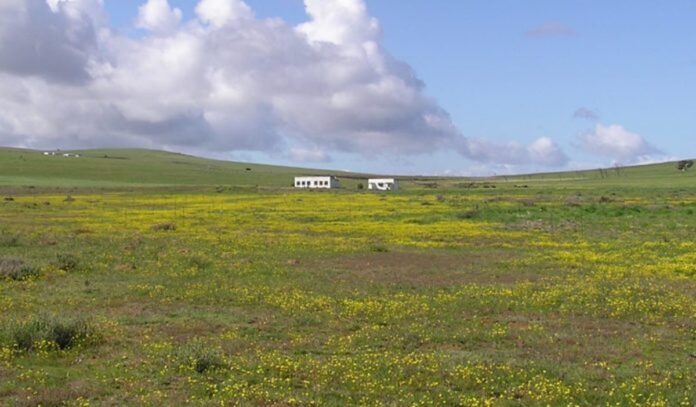 The Democratic Alliance (DA) has revealed that the group of "supposed" MK vets, operating under the banner of Tlhapi Zizi (Pty) Ltd, who have been controversially allocated Ivan Cloete's farm, are ANC-connected individuals and people who already own farms.
"This raises very serious questions on the fairness and transparency of the process that was used by the Department of Agriculture, Land Reform and Rural Development (DALRRD) to award Mr Cloete's Darling farm to this group," said Annette Steyn – DA Shadow Minister of Agriculture, Land Reform and Rural Development – in a statement on Thursday.
She says a search on the Companies and Intellectual Property Commission (CIPC) database shows that the three principal directors for Tlhapi Zizi are:
Mziwamadoda Uppington Kalako, an ANC MP between 2014 and 2019, according to records on the People's Assembly website. He also used to be a Provincial Convenor for the ANC in the Western Cape.
Pholoso Malatji, who is also a co-director at Cannsun, a commercial medicinal cannabis company in Atlantis, Western Cape. The company already owns 23 hectares of land which it uses to grow medical cannabis.
Lesedi Ignatius Baisitse, who already holds another directorship at Piketburg Sunrise Farms.
According to parliamentary journalist Joylene van Wyk "the MP and others formed a new company last year and applied for the farm."
Steyn says the Agriculture Department must provide clarity on whether Kalako's status as a politically exposed individual may have played a role in influencing their decision to evict Cloete from the Colenso farm and give it to Kalako instead.
She added: "The question that arises is how do individuals who already own farms and farm enterprises be allowed to apply and obtain new farmland, depriving vulnerable farmers like Mr Cloete in the process? Instead of fighting against the scourge of multiple farm ownership, the Department has been exposed as actively promoting it through Mr Cloete's case."
Ivan Cloete is not the first victim
Steyn says: "The harassment of vulnerable farmers to make way for supposed MK vets has been going on for a while and Mr Cloete is just the latest victim. Mr Vuyisile Zigana from Kwa-Zulu Natal complained against what he termed as unfair treatment and alleged corruption in relation to the allocation of Spionskop farm by the Department's KwaZulu-Natal officials. Of great concern is that Minister Thoko Didiza allows these harassments of farmer to continue with impunity and only launch investigations after the fact."
She says the DA warned in October 2020 that the State land disposal process could only work if a transparent process is followed, something that is not currently the case. The 2013 State land disposal policy was never properly implemented and left most farmers without valid lease contracts that forced them to rely on State support, she says.
"These farmers are now under threat of losing their land because some official might decide that the land was "underutilised".
"suspicion that the entire land reform programme has been hijacked to serve the vested interests of MK vets"
"In the interests of justice and accountability, the Minister now has an obligation to release all documentation pertaining to the process and eventual decision that was taken to give the Colenso farm to individuals operating under the Tlhapi Zizi (Pty) Ltd banner. Failure to do so will only serve to create suspicion that the entire land reform programme has been hijacked to serve the vested interests of MK vets at the expense of hardworking ordinary South African farmers," says Steyn.