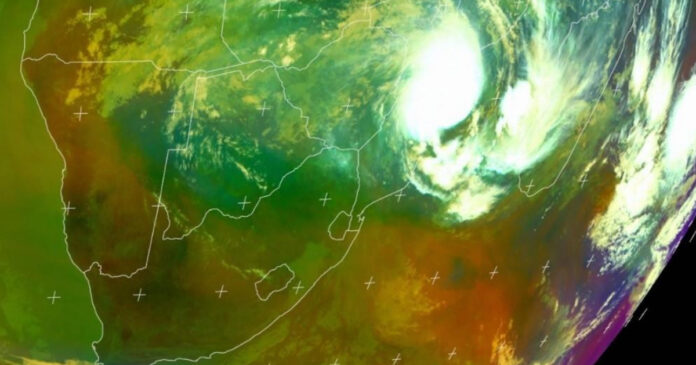 Barely a month since Cyclone Eloise swept into southern Africa, a (currently) moderate tropical storm, named Guambe, is on its way. Guambe is intensifying and expected to reach Tropical Cyclone status… but is fortunately unlikely to have too much impact on South Africa; although a large part of the Mozambique coast is "highly likely" to be hit.
The fresh tropical system is currently intensifying in the southern half of the Mozambique Channel. But while Eloise brought prolonged heavy rain, widespread flooding and significant damage, as well as loss of life to SA; current predictions suggest that "Guambe will have no negative impacts on South Africa in the days ahead", says the South African Weather Service (SAWS).
SAWS explained that Guambe is expected to remain well to the east of SA's shores throughout the life cycle of the system, with a predominantly southwards track predicted… although the weather service reminded South Africans that storms can be unpredictable.
"At the current time, it is highly unlikely that "Guambe" will directly affect South Africa. Notwithstanding this, the South African Weather Service (SAWS) wish to emphasise that, as with all tropical systems worldwide, there is much uncertainty surrounding accurate prediction of future movement of "Guambe".
"Tropical systems are notoriously fickle and unpredictable, often exhibiting very erratic movement. Modern satellite remote sensing as well as advanced ensemble numeric modelling (NWP) techniques do, however, mitigate much of this uncertainty, at least in
the short-term," said SAWS.
Guambe expected to become a Tropical Cyclone with flooding in Mozambique
The storm is likely to have an impact on an extensive part of the coast and adjacent interior of southern Mozambique, especially the region from Beira to Inhambane. SAWS said torrential tropical rain and extensive flooding is "highly likely".
Destructive onshore winds and associated marine storm surge can also be expected along the Mozambique coastline, as Guambe is expected to further intensify to Tropical Cyclone status, with sustained winds of 118 to 166km/h.
"Guambe is the seventh "named" tropical system in the SW Indian Ocean domain this season.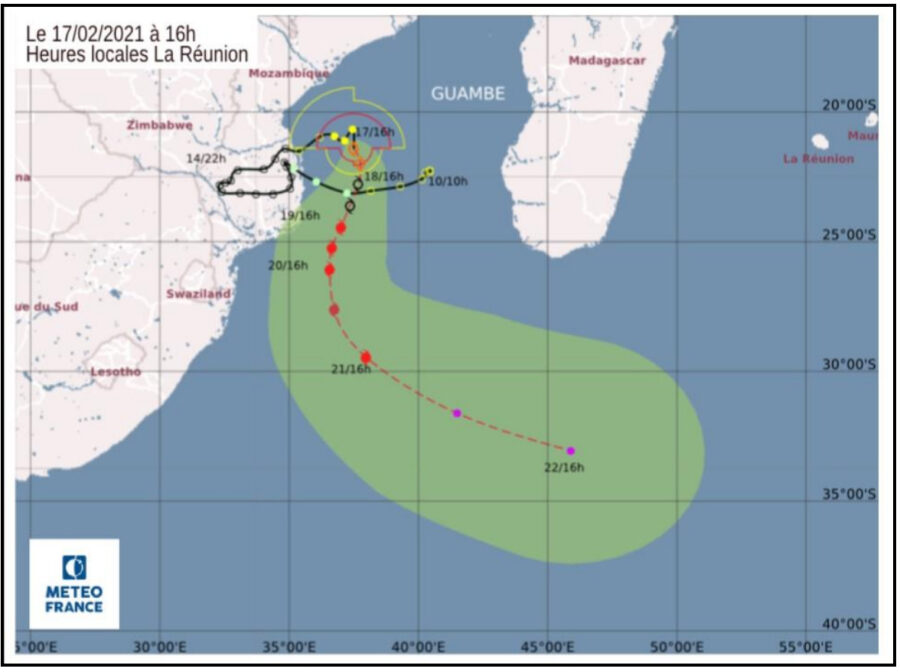 SAWS said the public can rest assured that the weather service will be closely monitoring the movement of Guambe.