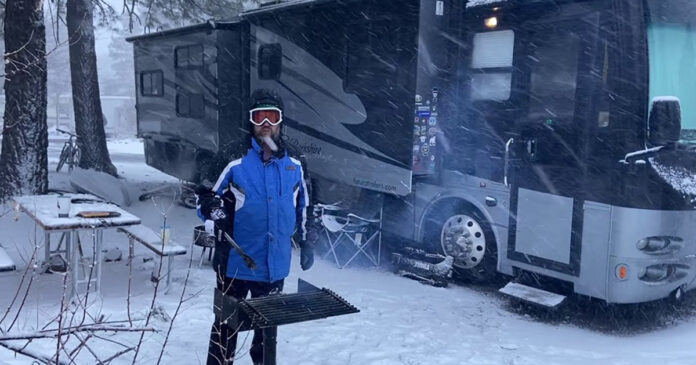 Proud South African Walter Jackson, who is currently living in the USA, has posted this video from Arizona with tips on how to braai (or barbecue) like a South African! Like any good South African abroad, he's stuck to his "nou gaan ons braai" attitude… despite the freezing cold snow that's currently blanketing parts of the US (even causing power cuts in Texas).
Jackson says: "Through the ages, all humans cooked their food over a fire. South Africans just never forgot how to do it with passion and commitment to the craft."
With a brandy and coke on hand (and ice conveniently on the table!), Jackson shares tips like "it's never too cold to braai", "a good steak is like an old Ford bakkie. It needs time to stand after it gets hot or all the fluids will end up on the floor" and "get the charcoal angry".
His top tip however is: "Don't let anyone tell you how to cook your steak! We are all just guessing our way through life."
Jackson and his wife have been travelling the world since 2005 in their beloved RV. They've since had two sons, and visited 6 continents and over 160 countries! They're currently in the US where they're travelling to all 50 states.
WATCH How to Braai / BBQ like a South African
Find out more here: https://www.5jacksonsjourney.com/ and watch on YouTube here.