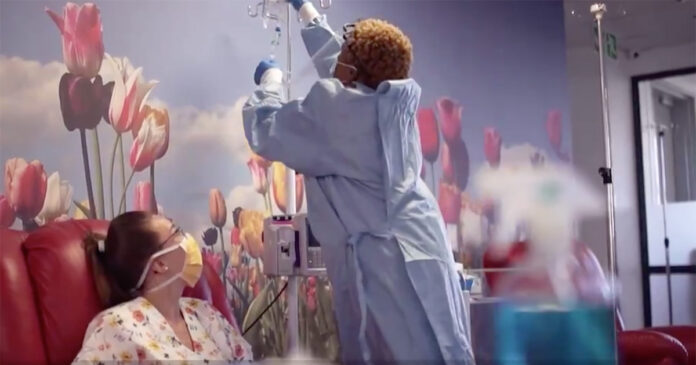 There is hope for terminally ill patients as Cancer Immunotherapy living trials are being conducted with South African patients. Watch Carte Blanche on Sunday as the current affairs show meets the inspirational team.
INSPIRE 
For over 150 years, doctors have tried to stimulate the body's immune response to cancer. Few science breakthroughs can be as encouraging as finding a treatment for cancer that literally turns terminally ill patients away from death's door.
It was discovered by doctors James Allison and Tasuku Honjo who were awarded the 2018 Nobel Prize in Physiology for their work.
Now, living trials are being conducted, right on the doorstep of South African patients who once thought their lives would soon be over. Carte Blanche meets the inspirational team. (Producer: Sasha Schwendenwein | Presenter: Claire Mawisa )
You can watch Carte Blanche on Sunday 21 February in South Africa on DStv Now or stream it overseas in most countries from Tues 23  February if you're abroad.
Using your body's own #ImmuneSystem to fight #cancer seems like a no-brainer. Now, doctors are using a new drug on terminal cancer patients which leaves them free of cancer for life. This Sunday on #CarteBlanche, @clairemawisa looks at the latest in #immunotherapy. pic.twitter.com/5GKwFtCwP4

— Carte Blanche (@carteblanchetv) February 18, 2021
Also coming up on Carte Blanche this Sunday, 21 February 2021:
INVESTIGATE & INTERROGATE 
Kgetlengrivier may only be a small municipality in the North West province's Bojanala District, but a ground-breaking precedent has been set as the High Court gives Concerned Citizens the authority to run their own water and sewage plants. For the fed-up residents of Kgetlengrivier, which includes Borolelo, Derby, Koster, Swartruggens and Reagile, the ruling has been a godsend. Where raw sewage was spilling into streets and rivers, and taps were dry for weeks on end, now the water runs clear and there is hope of a turnaround. The Concerned Citizens must now be paid for the work they are doing by local and provincial authorities. Carte Blanche investigates what this might signify for other municipalities where local government is failing. Should Government be so easily let off the hook for failing to do its job? And are public-private partnerships like this one a sustainable solution? (Producer: Stenette Grosskopf | Researchers: Laura Byrne & Tony Beamish | Presenter: Masa Kekana) 
Watch the show overseas | Watch in SA on DStv Now
The #Kgetlengrivier Concerned Citizens were given the power by the High Court to supply their own water and sewage, but what does this spell for other struggling municipalities? @MasaKekana finds out this Sunday 7pm on #CarteBlanche @MNet channel 101. #Koster pic.twitter.com/MTQjNbw3CZ

— Carte Blanche (@carteblanchetv) February 18, 2021
With 21 confirmed fatalities and four people missing, Cyclone Eloise caused widespread havoc during the last two weeks of January and was the strongest tropical storm of its kind to impact Southern Africa since 2019 – prompting the government to declare it a national disaster. A second tropical system developed in the Mozambican Channel shortly after Cyclone Eloise. The effects of these storms were felt in Mpumalanga and KwaZulu-Natal, but even in the Northern Cape, the influx of water continues. Amid rising water levels in the Orange and Vaal integrated river systems, Carte Blanche asks whether we should prepare for floods as more rain is forecast in March and April.
Presenter Claire Mawisa says: 
"The rain keeps falling and the dams are now full! This is glorious news, especially to our farmers in drought-stricken areas. But if it continues raining, we may be facing another predicament: floods. With communities living in flood zones, and aging infrastructure dissolving in the downpour, we have to ask whether we are prepared for potential widespread flooding that may still occur."
(Producer: Anina Peens | Presenter: Claire Mawisa )
Watch the show overseas | Watch in SA on DStv Now
RT Dams across the country have been filling up from welcome rain. But with some dams already beyond capacity, should water have been released from the full dams to prevent possible flooding? @clairemawisa investigates Sunday 7pm on #CarteBlanche @MNet channel 101. pic.twitter.com/CDqtgWCd9w

— Carte Blanche (@carteblanchetv) February 17, 2021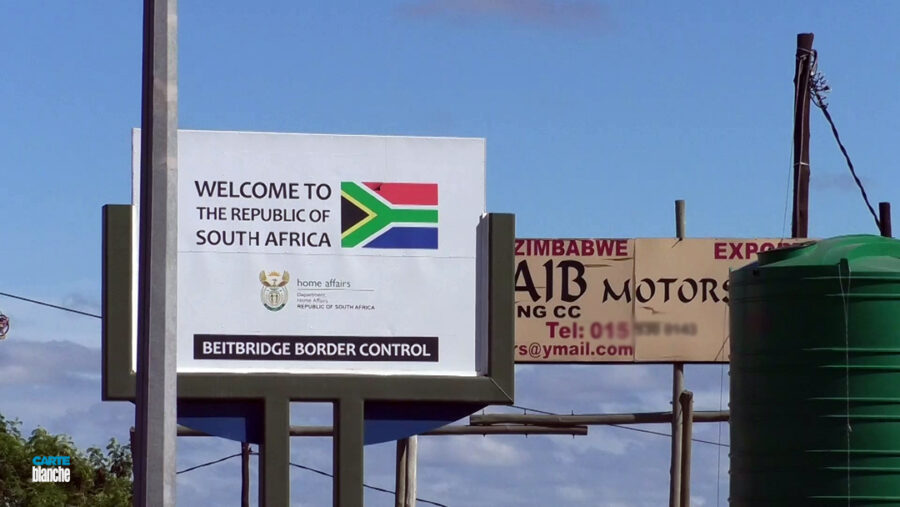 As the Beitbridge border post re-opens after more than a month of lockdown that sought to stop the spread of COVID-19, Minister of Home Affairs Dr Aaron Motsoaledi has said people arriving at the border with forged COVID-19 test results would be refused access and barred from South Africa for at least five years. But that has not stopped migrants, desperate to get back to jobs and families in this country, risking life and limb to cross the border. Carte Blanche investigates the risks and costs of getting across the treacherous terrain. (Producer: Busisiwe Gumede-Chizhanje | Camera & Research: Sinethemba Nogude | Presenter: Macfarlane Moleli )
Watch the show overseas | Watch in SA on DStv Now
A risky journey motivated by desperation. We follow the trek some Zimbabwean migrants take, risking the law to return to their jobs and homes in South Africa under #lockdown. @macmoleli brings us this story Sunday 7pm on #CarteBlanche @MNet. #LockdownSA #COVID19 #Beitbridge pic.twitter.com/hWv2D3pZFs

— Carte Blanche (@carteblanchetv) February 17, 2021
If you're in SA – you can watch Carte Blanche on DStv Now.
If you're overseas – you can watch #CarteBlanche from Tuesdays, and thousands of other popular local South African shows & movies by subscribing to Showmax International now. You can try it FREE for 14 days. 
Carte Blanche is on M-Net & M-Net HD [101], February 21 2021 at 19:00 & again on M-Net Plus 1 [901] at 20:00
***
Please note: Carte Blanche is only available to international Showmax subscribers in Andorra, Australia, Austria, Belgium, Denmark, Finland, France, Germany, Greece, Iceland, Indonesia, Ireland, Italy, Liechtenstein, Luxembourg, Malta, Monaco, Netherlands, New Zealand, Norway, Portugal, San Marino, Spain, Sweden, Switzerland, United Kingdom. Not all titles are available in all territories. Showmax brings you the best South African series and movies, from the classics to the latest releases, from complete box sets to kids' favourites.