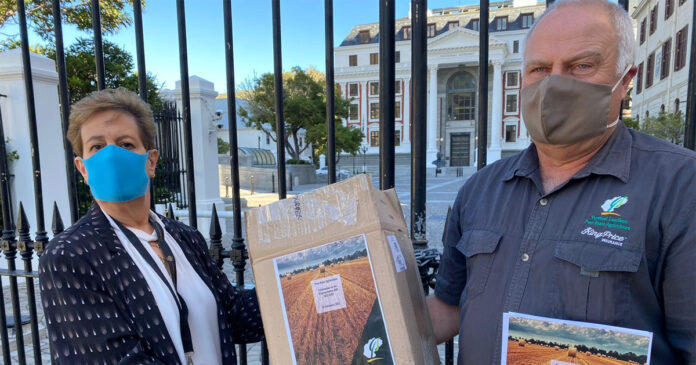 This morning – Tuesday 23 Feb – at Parliament, the Free State Agricultural Union handed over 85 000 objections to the Democratic Alliance (DA) against the Expropriation Bill.
Free State Agriculture launched a #StopExpropriation campaign on November 30, 2020. Today, Francois Wilken, president of Free State Agriculture, presented the organisation's official submissions.
The DA said in a statement that it will submit these objections to Parliament's Portfolio Committee on Public Works and Infrastructure "on behalf of the thousands of South Africans who reject this Bill which seeks to disenfranchise owners of all types of property in South Africa, not just landowners or farmers".
Madeleine Hicklin – DA Shadow Deputy Minister of Public Works & Infrastructure – said: "The public participation process for the Expropriation Bill comes to an end on 28 February 2021, and we encourage all South Africans to submit the comments in order to have their say in this disastrous legislation."