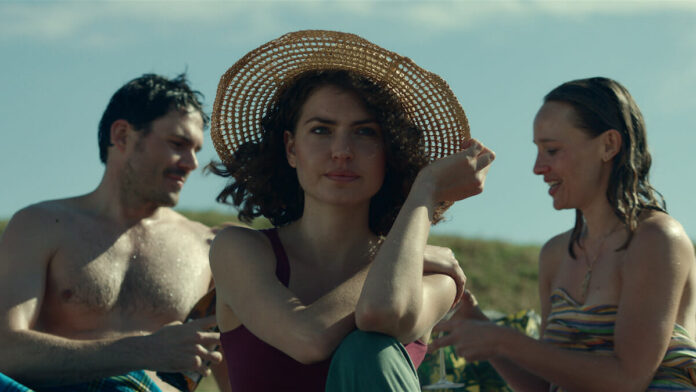 Silwerskerm Best Actress winner Lea Vivier (
Wonderlus, The Day We Didn't Meet
) is the lead in the new Showmax Original
DAM
, a small-town psychological thriller from four-time SAFTA winner Alex Yazbek that's now streaming. 
In DAM, Lea stars as Yola Fischer, who returns from Chile to a small town in the Eastern Cape to bury her estranged father. She discovers he's left his farm to her, to the irritation of her sister, Sienna. But it turns out that this may be more of a curse than a blessing, as the house seems to be trying to tell her something. With her mother institutionalised and her own meds running out, Yola has to wonder: are the spirits real, or just in her head?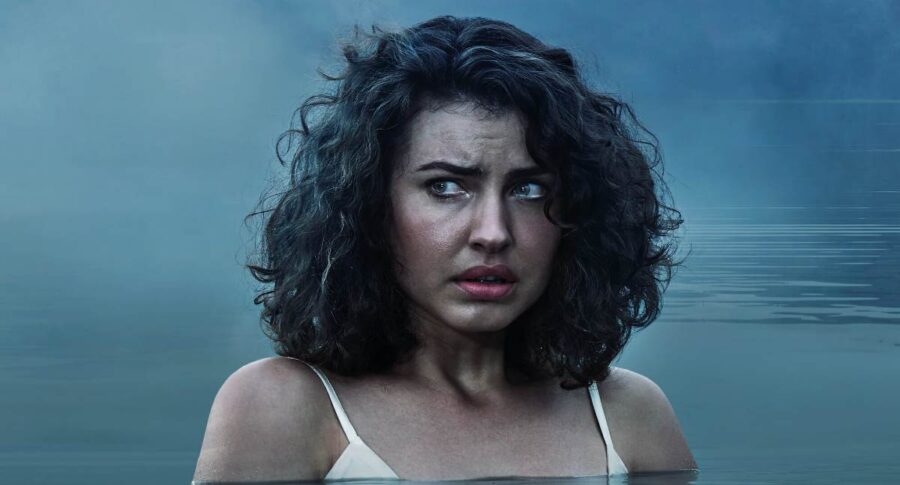 On DAM's writer director
The role of Yola was both creatively and emotionally demanding, but Lea is full of praise for the series' writer-director.
"Alex has an amazing way with people," she says. "He makes magic. He gets people; he knows how people are put together. When he has spent some time with you and has a good sense of your personality, if you're open to it, and if you're willing to go there, he has a way of asking you to bring up things that he knows you're either fighting against or suppressing, to bring up those darknesses and use it in the work. It was challenging working with him, but I couldn't have done Yola if it wasn't for him. He gets you to go to places and do things that you never would have thought yourself able to do."
Why Yola's country changed from Canada to Chile
When Alex wrote the script, Lea's character was originally based in Canada. The idea for Chile came from the actress herself.
"After I got the role, I said to Alex, 'Look, I understand that you want her to come back from overseas, but doing a Canadian accent is very tricky, because there are so many different dialects and variants of that Canadian accent – you just don't want to go down that rabbit hole. But I lived in South America and Chile for a year after school, so I speak fluent Spanish. So if you want to make it that she's studying and living in South America, and then she comes back for the funeral, I feel very comfortable in Spanish.'"
Where was DAM filmed?
DAM was filmed on location in the towns of Bedford and Adelaide, in the Amathole District of the Eastern Cape. "Living and working in Bedford for eight weeks was challenging but very special. I loved being able to drown myself in this group of people and different life and a different story," Lea says.
But it was also challenging. "I lived and breathed Yola for eight weeks, which was hectic," the actress explains. "She's got a lot of very intense scenes and I think the scariest thing was the places I had to go as an actor. Obviously, we have tools to shake it off but, when you're on location, you never come back to your own space. You never really shake it off entirely, because you're on location. So it was very challenging to try and remain healthy psychologically during those eight weeks, and to remain just me, to keep a grasp of Lea, because one can lose oneself."
What kept Lea grounded
She credits her family, and especially her partner, with helping her stay grounded. "It was too strange for me for him to come into this space on set but he came for three weekends and we went to a guesthouse between Bedford and Adelaide, and it was my saving grace. He was my lifebuoy. He's a big reminder for me, obviously, that I've got a life with him in Cape Town, that I'm not the character I'm playing in this story." 
Acting runs in the family
Acting runs in Lea's family. Her mom acted professionally and ran a drama school in Melkbosstrand, and her sister is Trackers star Trix Vivier. But Lea says she actually now thinks she got her acting talent from her father. "He's an advocate and I watched him in the court the other day, and when I saw him, I was like, 'That's where we got it from.'"
Lea was a competitive gymnast, attended the Waterfront Theatre School, and did commercials and modelling while at school, but she wasn't sure acting was the career for her. Instead, she took a year off in South America before doing a Bachelor of Arts degree, triple majoring in English Literature, Afrikaans Dutch Studies, and Drama. At Rhodes University, she studied drama under Fleur du Cap winner Andrew Buckland, who plays her father in DAM.

While she says, "I feel like everything that happened in my entire life has kind of culminated in this," she credits her role in the SAFTA-nominated movie Wonderlus – for which she won Best Actress at the 2017 Silwerskerm Festival – as one of the biggest stepping stones of her career. "That definitely opened a lot of doors in the film and TV industry." Like her role in DAM, which came about in part because Alex Yazbek had seen her in Wonderlus.
For Lea, acting isn't about being the centre of attention, something she actually struggles with. "I get quite shy and have a bit of social anxiety," she explains, "so acting isn't about wanting to be in the limelight for me. It's got nothing to do with that."
She says, for her, "It's more that I'm very interested in human psychology and understanding people, and the way that they're wired and the way that they function. If I had to choose a different career path now, I would go into psychology, without a doubt."
"That's the part of drama and acting that I really love: unpacking and understanding people's motivations for doing things and the way that they're wired." Lea says her passion lies in "climbing into different ways of being and understanding that. Natalie Portman says that acting is the art of empathy."
WATCH DAM Official Trailer – Showmax Psychological Thriller
Watch DAM first on Showmax:
https://www.showmax.com/eng/tvseries/f1j2008a-dam