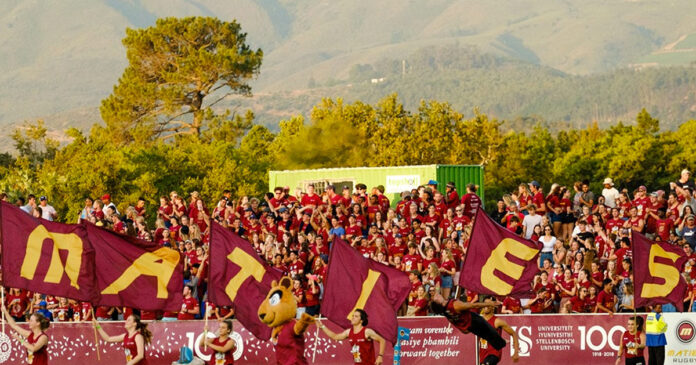 The Democratic Alliance (DA) has today launched a petition to "protect the right to mother tongue education" at Stellenbosch University (SU)… where the DA says the management's "war" against mother tongue education has intensified over the past few weeks, with students at several residences being banned from speaking Afrikaans in their res rooms or on campus park benches.
The DA's Constituency Head for Stellenbosch, Dr Leon Schreiber, said in a statement on Monday, that the petition is being launched in the spirit of Human Rights Day against persistent attacks by university management.
The petition will be submitted, together with comments and comprehensive proposed amendments, directly to SU.
Dr Schreiber said:
"The current management, led by Rector Wim de Villiers,'s anti-Afrikaans stance was even further amplified by the university's refusal to act in defense of the students' constitutional right to mother tongue education and to speak their own language. To date, De Villiers has not uttered a single word about the violation of these students' human rights.

"On Friday, the university also approved a further departure from the 2016 language policy, which completely eliminates the last bit of Afrikaans decorations in lecture halls. Any person who believes that this English-only policy will be temporary in nature are blind to the persistent attacks by the De Villiers regime on Afrikaans. This was followed yesterday by the publication of the university's new draft language policy, which further dilutes the Afrikaans offer."
Stellenbosch University has invited interested parties to comment on the first draft of its revised SU Language Policy (2016).
The DA says the right to mother tongue education is a human rights issue, and has lodged a complaint with the Human Rights Commission (HRC).
"In the complaint, we also request that the HRC investigate the role of the university's 2016 language policy, as this policy has officially given Afrikaans a lesser status which apparently has contributed to the current atmosphere of discrimination against Afrikaans students," said Dr Schreiber.
The DA wants the language policy at Stellenbosch University reviewed with the aim of guaranteeing Afrikaans equal status besides English in all aspects of university life; and says the more people who support the petition "the more difficult it will be for the SU management to continue with their plans to make Afrikaans a kitchen language again".
The opposition party says it is concerned over the "exclusion of millions of impoverished Afrikaans-speaking young people from higher education" and believes the first draft of the new March 2021 language policy should be rejected because it will result in further exclusion of Afrikaans students.