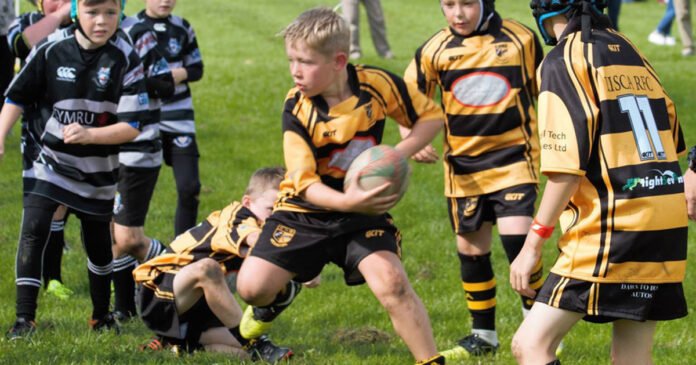 Twelve-year-old Tiaan Hall has been a Springbok supporter since he was a baby, like the children of many South Africans now living abroad.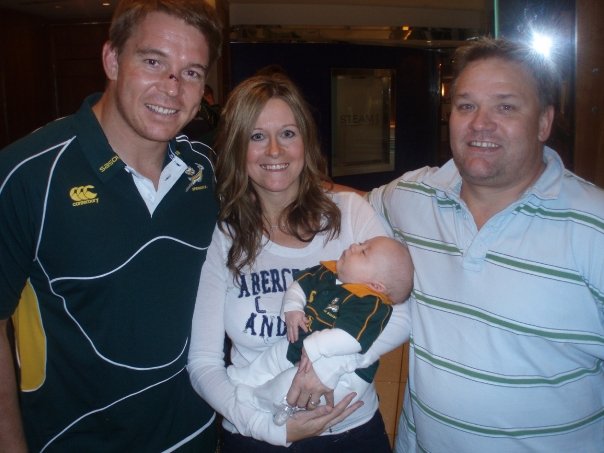 Although Tiaan was born in Wales, he was dressed in Springbok gear as a baby, and is named after Springbok legend Tiaan Strauss. Despite only ever visiting SA, "he loves biltong and steak, knows the South African anthem, idolises the Boks and lives eats and sleeps rugby," says his Proudly South African dad Brian, who does a lot of work supporting SA charities.
Brian who has been in the UK for 16 years and is married to a Welsh woman, is a die-hard rugby fanatic… so it's little surprise that since his son Tiaan was seven, he's been playing rugby for Risca (where he lives). Right now his club is in the Dragons Virtual Cup in Sunny Wales… in the Finals!
With his dad as his number one fan, he's enlisted rugby legends like South Africa's John Smit and British and Irish Lions Coach Warren Gatland to lend their support to Tiaan's Risca U13 team in the final.
#SouthAfrican #rugby #legend John Smit, supporting the son of an SA expat in the Dragons Final in Wales. Please vote too!!!! ❤️🇿🇦 https://t.co/T6hAFeQ7Lh pic.twitter.com/zs7UuYHNnA

— South Africa People – SAPeople.com (@sapeople) March 23, 2021
The main man British and Irish #Lions Coach Warren Gatland took time out of his busy schedule to lend his support to a #SouthAfrican #expat's son Tiaan Hill and his Risca U13 team in the Dragon Virtual Cup final. Please VOTE too! https://t.co/T6hAFeQ7Lh pic.twitter.com/WXDK9m1quK

— South Africa People – SAPeople.com (@sapeople) March 23, 2021
It would mean the world to Tiaan and his dad if South Africans in SA and around the world could lend their support too.
Simply go to this link and click to vote for RISCA U13:
GRAND FINAL TIME:
The Dragons Virtual Club Final will be a great battle with your support.
Get behind your local team and give them inspiration & a vote 👇@RiscaRFCMandJ U13 v @Steelersjrfc U14.

Best of luck to both teams from all @dragonsrugby @GMG_DistrictA @CenterpriseInt

— 𝘿𝙍𝘼𝙂𝙊𝙉𝙎 𝘾𝙊𝙈𝙈𝙐𝙉𝙄𝙏𝙔 (@DRA_Community) March 22, 2021
Votes close on Wednesday at 10am UK time.