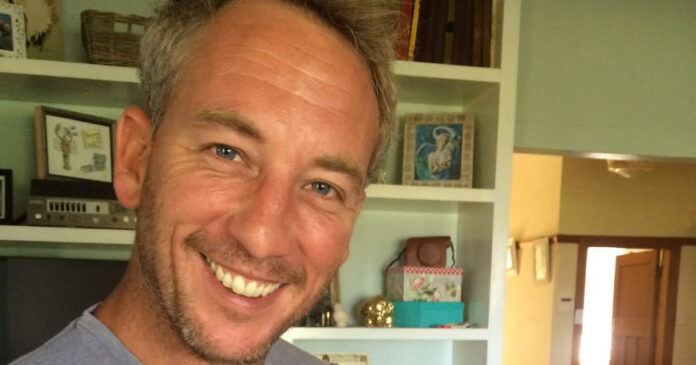 South African mother Meryl Knox has bravely paid tribute to her 40-year-old son Adrian Nel who was tragically killed by insurgents in Palma, Mozambique, during an attack on the town.
Speaking from her home in Zinkwazi, north of Durban, Meryl told Sky News her son was a contractor building an accommodation camp in Palma, and that he had been there since 8 January.
She said her husband and younger son, as well as a friend of Adrian's, had escaped to the Amarula Hotel for safety after the attacks on the town broke out on Wednesday, the same day that Total signed with the Mozambique government to resume its gas operations in the area, in northern Mozambique.
Women and children were apparently evacuated first on Thursday but then "horrific fighting" broke out and the evacuations were halted due to the danger. The insurgents surrounded the hotel where about 190 people of different nationalities were taking cover.
It was decided that the only way to escape would be in a large convoy of several vehicles. Meryl said that as her family was driving out they were ambushed and her son was shot.
She said her husband and son, who witnessed the killing, are still traumatised. They apparently had to hide overnight in the bush with his body. Although Meryl heard on Friday night that people had been killed, she only learnt on Saturday morning that her son was amongst the fatalities.
She said fortunately her husband was able to take his body, and they are now arranging the paperwork to bring him back to South Africa.
Meryl described Adrian as a "very joyful person" who brought love, kindness and joy to all who knew him. He had friends worldwide, was loved by his relatives and was the "heart of the family" who lit up a room when he walked in.
As so little information is coming out of Mozambique, Meryl has decided to do these interviews – as hard as they must be for her – to help give some information to the families of those who are still missing.
Meryl said she does not believe the Mozambique army did enough to take on the 100 insurgents. She doesn't think they requested outside help from their neighbours or international countries. "Why have you left this to carry on for years?" she asked the government. In November many local people about 20 km away, in Mozambique, were beheaded during a shocking attack.
Adrian's sister-in-law Jacinte Armstrong said on social media that Adrian and her sister have three young children in South Africa. She said: "Adi was part of my family for 20 years, and he's probably our favourite member. Everyone loves Adrian, he's the most fun, positive, adventursome, best friend to everyone. I have so many good memories with him, and everyone else who ever knew him does too!! Since Thursday the worry was growing so strong that he wouldn't make it out. I have had 20 years worth of flashbacks in 2 days, and every one makes my heart burst with joy and sorrow. This is a devastating event." Writing from Canada, Jacinte said: "We are trying everything we can from here to help her and her kids to survive this tragedy. I love you Adrian Nel. Love you long time."
Adrian's former employer Petrodive, for whom he used to freelance, paid homage, saying: "RIP 🙏🏼 PETRODIVE is extremely saddened to hear the loss of our exemplary diving supervisor, Adrian Nel. He used to work for Petrodive for more than 6 years. Adrian was killed on Friday during the attack by Islamic militants on the coastal town of Palma 🇲🇿 We will always remember his happy smile and his undying love for diving. We will never forget you Adrian. You will be missed each and every day. Our deepest condolences to the entire family and relatives."
WATCH South African mother pays tribute to 'joyful' son killed in Mozambique
More details on the Palma, Mozambique, terrorist attack here.