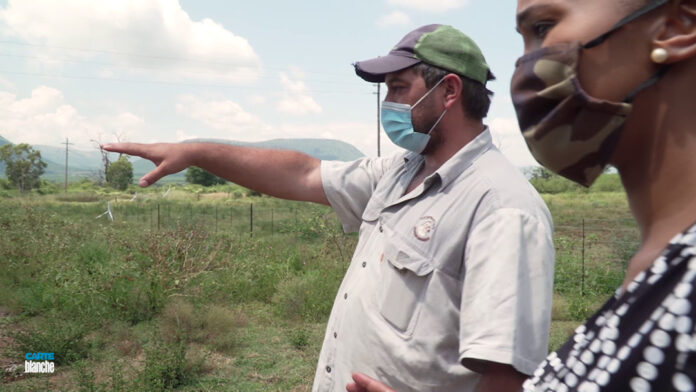 When a young Groblersdal farmer was murdered in October last year, it was labelled a farm attack. But everything changed when the widow's friend was arrested a month later. Carte Blanche investigates the full story this Sunday. You can watch the show on Sunday 04 April in SA on DStv Now or stream it overseas in most countries from Tues 06 April if you're abroad.
The murder took place in Limpopo just a day before the emotionally-charged Senekal court case began into the Free State murder of young farm manager Brendin Horner (22). It fuelled tensions further and led to organisations calling again for SAPS to increase security and protection for those living and working on farms. But Carte Blanche investigates on Sunday whether it was a farm attack or something a lot more personal.
Shots in the Dark
Raymond Papapavlou was a 28-year-old farmer, shot dead in his bed. There were five gunshots. He was a well-loved man who worked for his uncle on a game farm and lived alone with his wife, Simone. "How did it happen?" asks Carte Blanche. "Was it a random attack or pre-meditated murder?"
The killing rocked the rural community of Groblersdal in Limpopo and, as it turned into a real murder mystery, has left devastated family and friends with more questions than answers. In the weeks after his murder, a friend (Patricia Ray-Lee Smith, 23) of the young man's 25-year-old widow was arrested and appeared on a charge of murder. The court heard in November 2020 that Patricia and Simone were allegedly lovers who had planned the farmer's murder via WhatsApp, because Raymond apparently wouldn't agree to a divorce.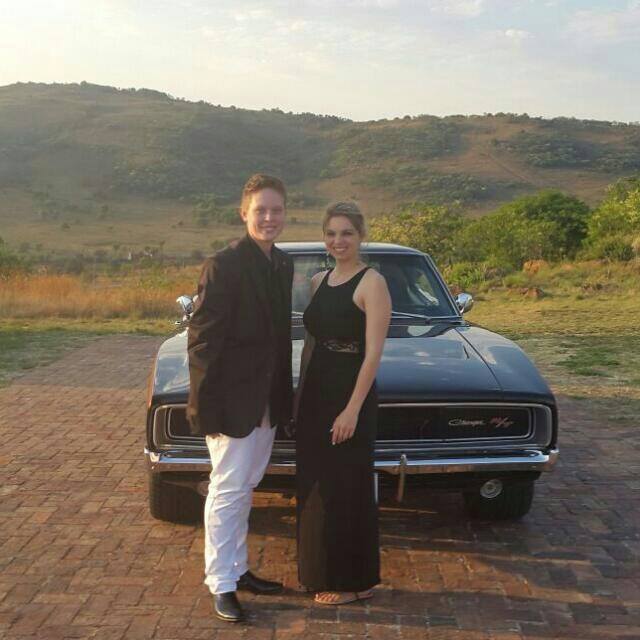 Carte Blanche revisits the scene of his death and unpacks the evidence.
Presenter Claire Mawisa says: "I rarely get the opportunity to inspect a murder scene and take time to walk in the killer's footsteps. Visiting the remote Groblersdal farm where this murder took place was strange and eerie.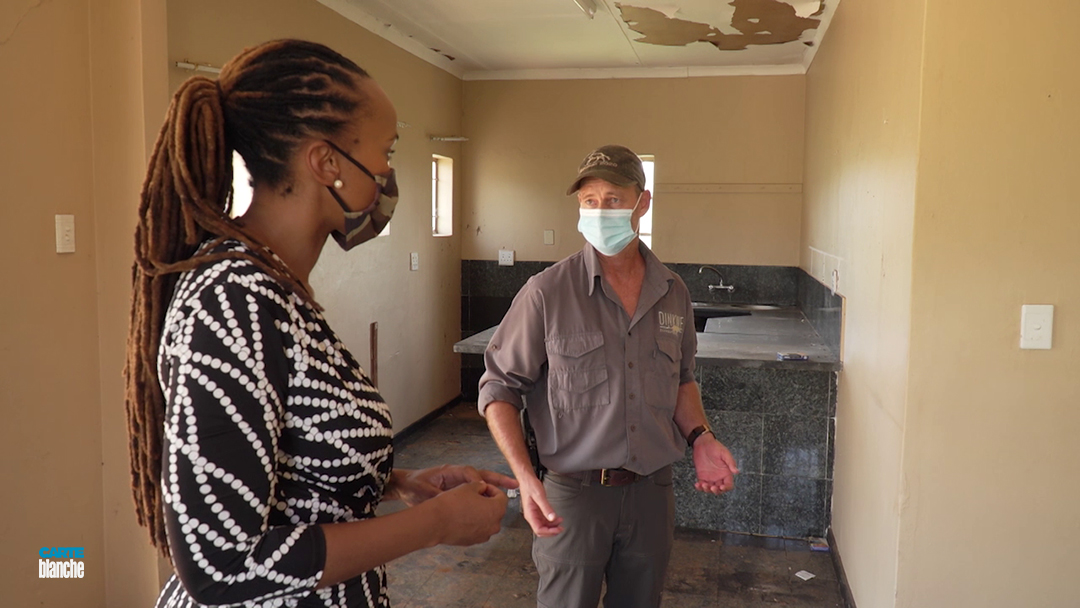 "But," she says, "what is more disturbing is that, what was purported to be a random, violent attack by a stranger, may very well be something so much more nefarious."
Carte Blanche revisits the scene of his death and unpacks the evidence. (Producer: Niel van Deventer| Journalist: Hendrik Hancke | Director: Stenette Grosskopf | Presenter: Claire Mawisa)
In October 2020, the late-night #Limpopo quiet was shattered by five gunshots. A young farmer lay dead. Was it a farm attack or something more personal? @clairemawisa investigates this Sunday 7pm on #CarteBlanche @MNet channel 101. pic.twitter.com/uTMVIOePqm

— Carte Blanche (@carteblanchetv) March 31, 2021
Watch the show overseas | Watch in SA on DStv Now
Also on Carte Blanche this Sunday, 4 April 2021
PRASA Off the Rails  
South Africa's struggling rail commuter network, PRASA took a hard financial knock when commuter services were disrupted during level 5 COVID-19 lockdown. As services were suspended and only skeleton staff remained, PRASA infrastructure was ransacked. Then land invaders took up residence on the railway tracks in Cape Town's Langa township. Now, with just a handful of commuters getting back into coaches, it's not clear how PRASA plans to recoup its losses. Could hope be on the horizon as government puts a new community-driven security plan on the table? (Producer: Anina Peens | Researcher: Latashia Naidoo | Presenter: Derek Watts)
The Siyahlala informal settlement – of more than 7000 families – calls the tracks their home. They are living on the train tracks outside Cape Town and their shacks prevent trains from running. What's the solution? @DerekWatts speaks to #PRASA this Sunday 7pm on #CarteBlanche. pic.twitter.com/DxDTDsPlOr

— Carte Blanche (@carteblanchetv) April 3, 2021
Watch the show overseas | Watch in SA on DStv Now
BREAKTHROUGH
Paving the Way with mRNA
It's been 38 years since HIV was first identified and, despite scientists' dogged persistence, a cure and vaccine have remained elusive. Now, the eye-watering amounts of global funding for the rapid advancement of mRNA technology to combat COVID-19 in the last year has brought new hope in the fight against HIV. While we honour the scientists and activists who soldiered on against HIV, even when there was little light on the horizon, Carte Blanche investigates how mRNA development may help to level the playing field in the fight against other intractable diseases. (Producer: John Webb | Presenter: Claire Mawisa)
Watch the show overseas | Watch in SA on DStv Now
Resources poured into finding a #COVID19 #vaccine has been money well spent, with #mRNA tech providing one of the biggest breakthroughs. Now, it's hoped this effort can be replicated in a search for an #HIV vaccine. @clairemawisa finds out more Sunday 7pm on #CarteBlanche. @MNet pic.twitter.com/CxQyh6entE

— Carte Blanche (@carteblanchetv) April 1, 2021
TRUE HEROES
Table Mountain's Rescue Heroes
As beaches were closed during much of COVID-19 lockdown, Table Mountain became a favourite escape for Capetonians looking for fresh air and exercise. With its easy access points and stunning views, paths became crowded and, for many who ventured up, the capricious weather and extreme wilderness conditions proved too much. This year has seen over 50 incidents, some requiring logistically complex rescue operations by a large group of rescue organisations. As rescues are done free of charge in South Africa, Wilderness Search and Rescue urges people to call for aid rather than risk further injury by trying to rescue themselves. Carte Blanche meets some incredible volunteers prepared to face the risk on behalf of strangers. (Producer: Michael Duffett | Presenter: Masa Kekana)
Watch the show overseas | Watch in SA on DStv Now
Few realise the logistical operation required for a rescue on #TableMountain. This Sunday on #CarteBlanche, @MasaKekana meets the rescue volunteers who use their skills for the greater good. Join us 7pm on @MNet channel 101. #Hiking #HikingSafety #MountainSafety pic.twitter.com/6AimIVWSQt

— Carte Blanche (@carteblanchetv) March 31, 2021
RT When a woman broke her hip on #TableMountain and had to be airlifted to safety, she was overwhelmed by the care of the rescue volunteers who risk their lives to save strangers. @MasaKekana meets these amazing individuals Sunday 7pm on #CarteBlanche @MNet. #MountainHike pic.twitter.com/T0cRN2OMPz

— Carte Blanche (@carteblanchetv) April 1, 2021
If you're in SA – you can watch Carte Blanche on DStv Now.
If you're overseas – you can watch #CarteBlanche from Tuesdays, and thousands of other popular local South African shows & movies by subscribing to Showmax International now. You can try it FREE for 14 days. 
Carte Blanche is on M-Net & M-Net HD [101], April 04 2021 at 19:00 & again on M-Net Plus 1 [901] at 20:00
***
Please note: Carte Blanche is only available to international Showmax subscribers in Andorra, Australia, Austria, Belgium, Denmark, Finland, France, Germany, Greece, Iceland, Indonesia, Ireland, Italy, Liechtenstein, Luxembourg, Malta, Monaco, Netherlands, New Zealand, Norway, Portugal, San Marino, Spain, Sweden, Switzerland, United Kingdom. Not all titles are available in all territories. Showmax brings you the best South African series and movies, from the classics to the latest releases, from complete box sets to kids' favourites.