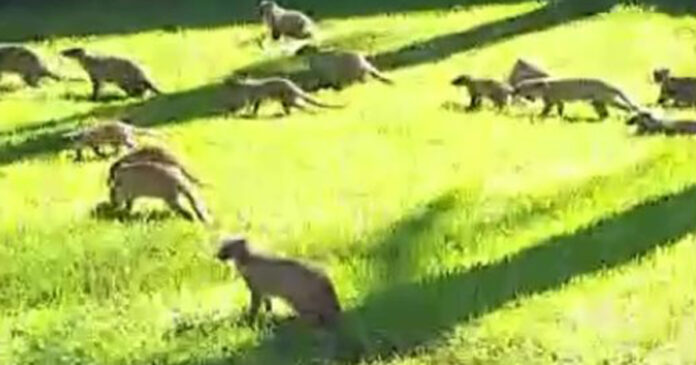 Thirty Banded Mongooses that inadvertently 'hitched' a ride from Mabula Game Lodge for 170km to a house in Silverlakes, Pretoria, have been successfully rescued and returned by the Owl Rescue Centre. As the Centre says, this "unusual" (and uniquely South African!) story should make it into the Guiness World Book of Records.
The mongooses' adventure began on Saturday when a Pretoria resident, Andre Roux – who had been staying at the game lodge near Bela Bela, in the Limpopo province – drove home to Pretoria.
When he parked, about 31 or 32 Banded Mongooses casually climbed out of his BMW X5's engine bay!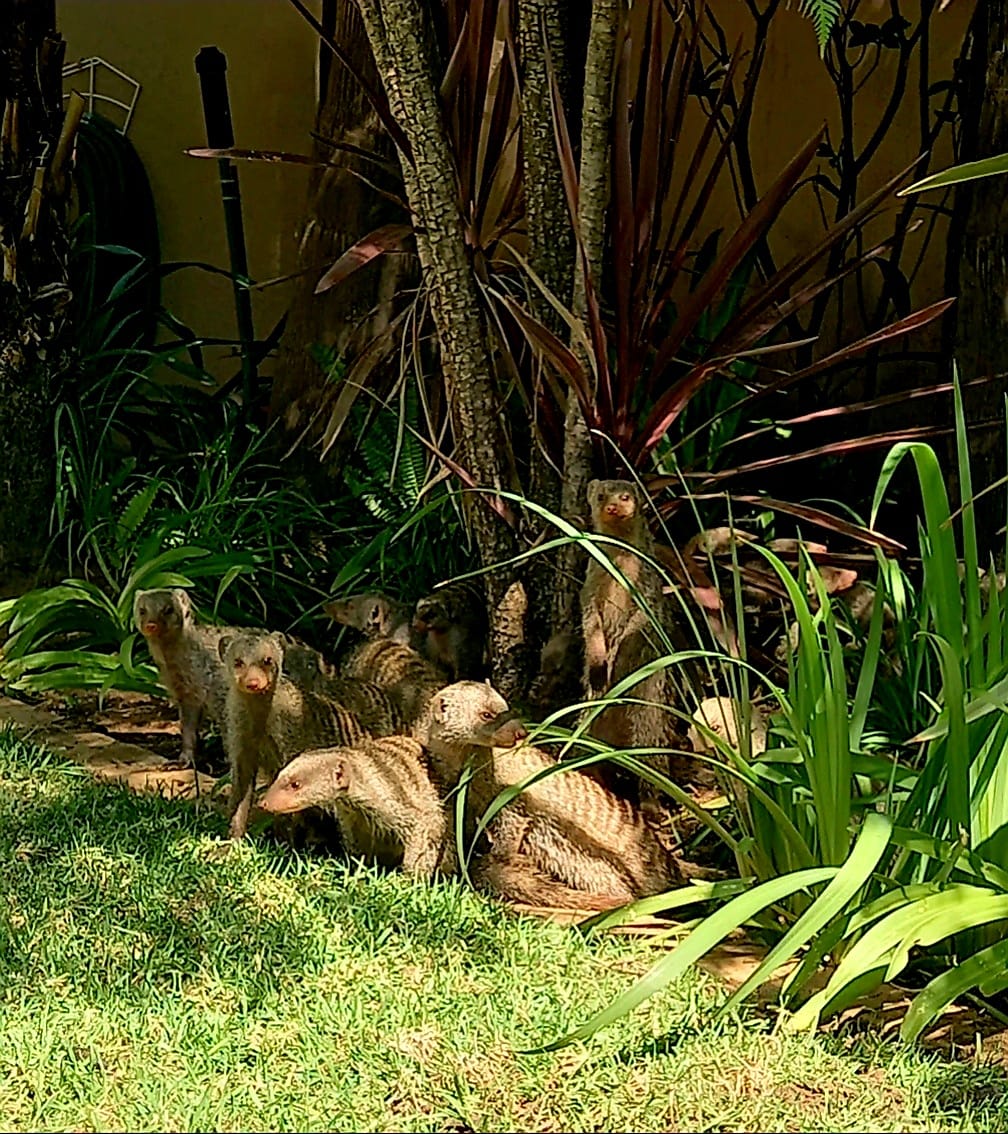 The Owl Rescue Centre said on Sunday: "They had hitched the 170km ride, with Andre totally unaware. We managed to catch almost all of them but there is at least one that is still on the run, which we will hopefully catch today. The others we took back home to Mabula late yesterday afternoon😉"
The Centre joked that according to Greg Goodspeed, BMW actually stands for 'Bring Mongooses With'.
The Centre added: "And we were thinking that if X5's are so great at transporting wildlife safely, that maybe BMW would consider making just one vehicle available for more wildlife rescues on a more permanent basis.. Maybe😉"
The post has been shared by over 1,000 South Africans who agree. SAPeople has contacted BMW and will update this article as soon as we hear back.
As the non-profit organisation says, it would also be amazing if the Mabula Game Lodge could sponsor them an evening's accommodation "just so we can monitor the little guys to check that they don't get into more trouble. All in favour say "I"." (Over 90 people and counting had agreed at the time of publishing.) We'll let you know as soon as we hear back from Mabula.
The Owl Rescue Centre is a registered non-profit company and permitted rehabilitation facility, concerned with the well-being of all owl species and wildlife in Southern Africa.
WATCH VIDEO Mongoose Rescue in South Africa
P.S. Thank you to all those who helped in the rescue – Andre, Deon, Alida, Tian, Chris, Claire,Micky, Gemma, Lizelle, Daimon, Garth and Leanne.
Follow the Owl Rescue Centre:
https://www.facebook.com/OwlRescueCentre/ | Donate here.