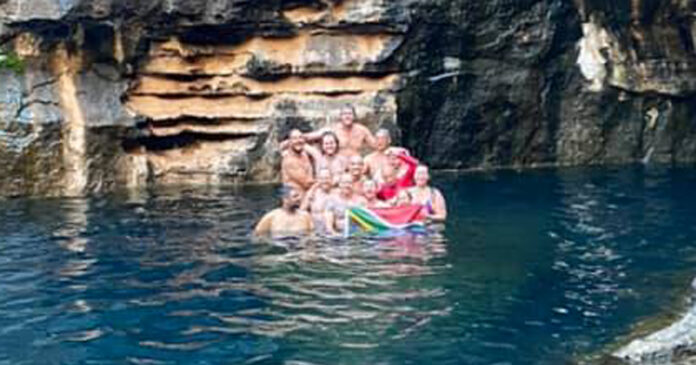 South African diver Karen van den Oever recently broke the world record for women's deep cave diving, diving down to 236.04 metres at Bushmansgat Cave in the Northern Cape. The previous record – set by Joburg-based Verna van Schaik in 2004 – was 221 metres.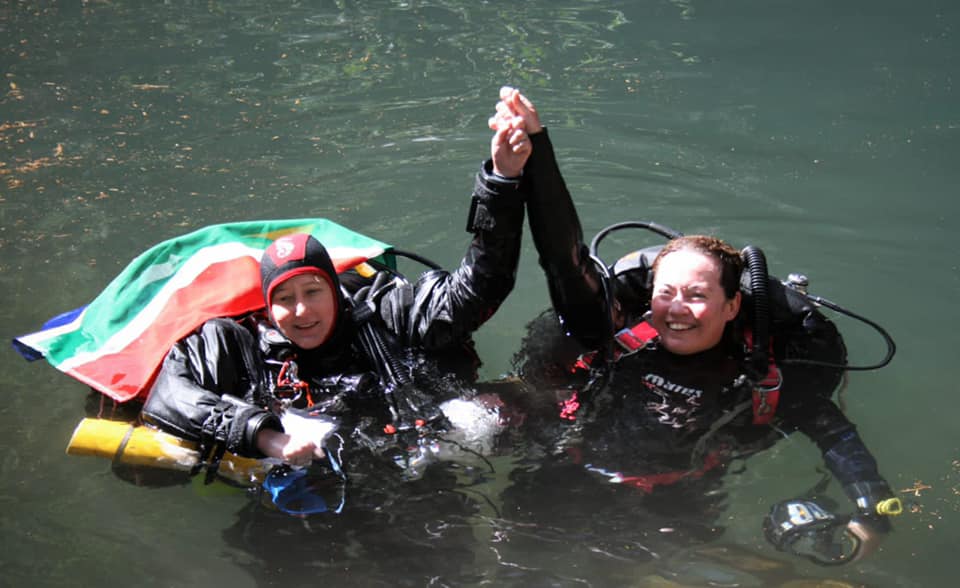 According to Deeper Blue, the dive, on 26 March 2021, lasted seven hours and 18 minutes. "Adjusting for Bushmansgat's altitude of 1550 meters (5085 feet), her dive was equivalent to a sea-level dive to 283 meters (928 feet)," said Deeper Blue.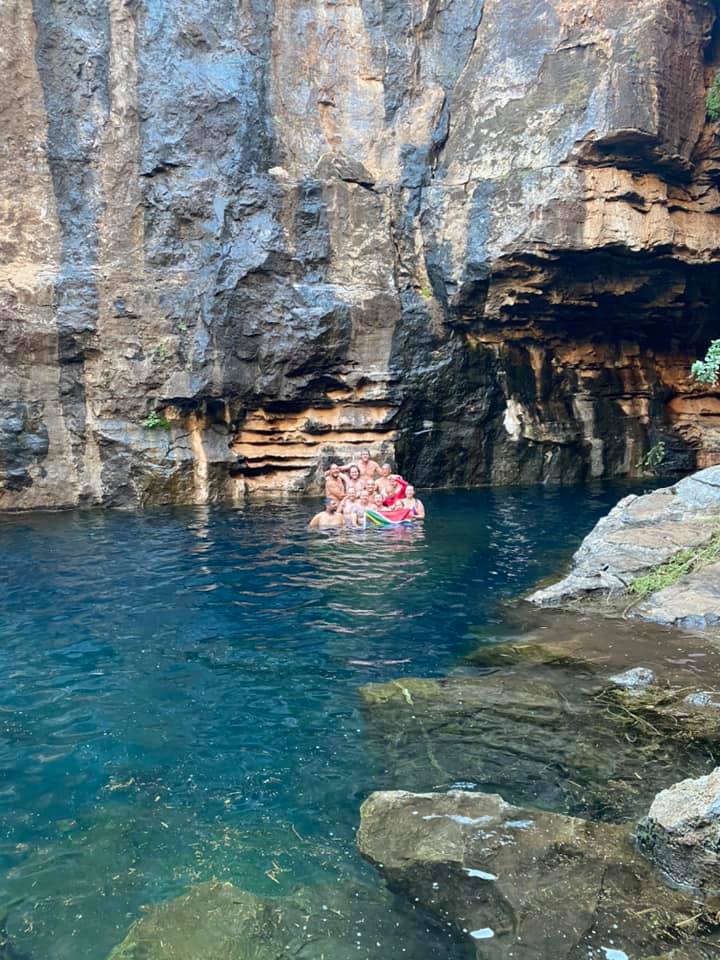 Karen said afterwards: "This was a dive that I have been working towards for a long time. It was a challenging dive. You train not for the dives that go well but for when things don't go well. I decided to turn at 236 meters/774 feet, as my intuition told me that this was where I needed to stop."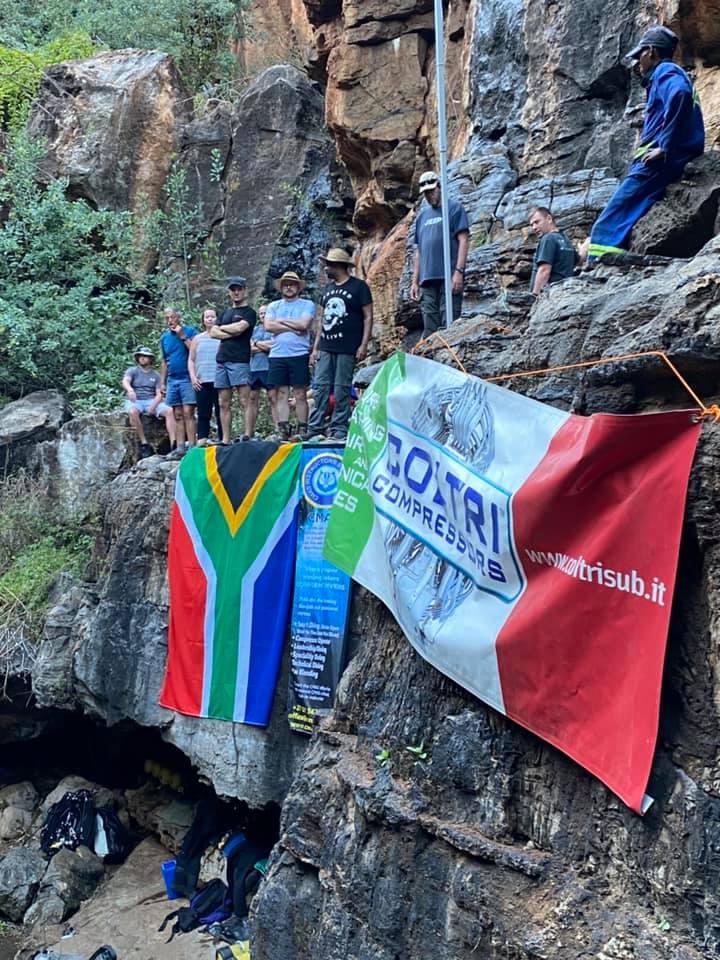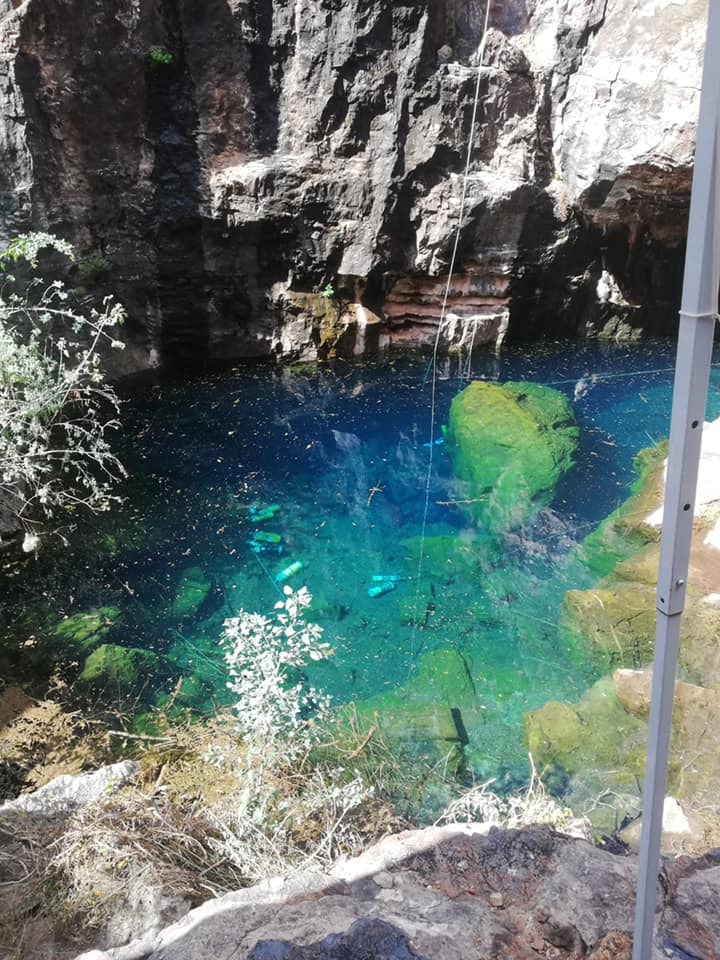 As with all great accomplishments, it was teamwork that made it possible.
On Facebook, Karen paid tribute to all in her team who made this record possible, and congratulated other members of the Boesmansgat Expedition 2021 who completed dives of 100m, 150m and 203m.
Karen said: "It was hard work but absolutely worth it."
The team behind the champion
To those who helped her achieve her world-record-breaking goal, Karen thanked "Francois the master blender for blending all the gases and for never letting me give up when times got tough, Michael for ensuring we had a recompression chamber on site, DAN for all their support, Steve Moller from Coltri Compressors South Africa for providing the compressor and all the fills and to all the divers and support team what a great team – Peter Reid 200m, Don Hauman and Michael Partridge – 110m, Atish Dayal and Jakob Iten – 60m, Francois Bain and Joseph Birtles – 30m, Hani Labuschagne Williams and Louis Henrico – 18m, Surface support Jan Vorster, Rudi Wagner, Quintin Van Der Walt and Chase Kaplan."