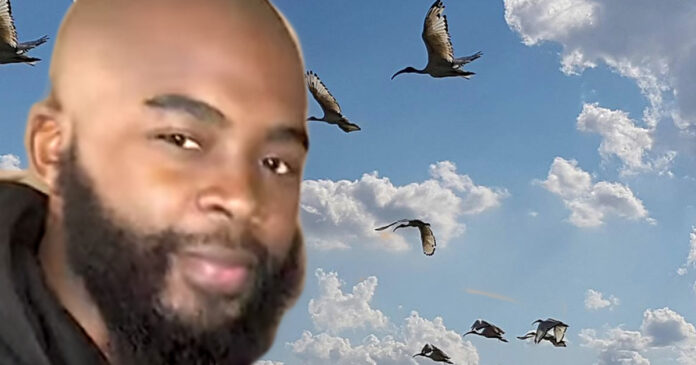 The 'voice' of a hadeda never sounded so good! Take a listen below to a new track created by vibrant South African musician Thozi. It's called the Hadeda Song (AmaPiano)… and people are actually begging for him to make it longer!
The song was so popular on Tik Tok, that 26-year-old Thozi (Thozi Thozamile Allan Mnguni) has uploaded it to YouTube.
The sound of hadeda birds is legendary in South Africa – infamous for being an alarm clock in the morning that you wish would keep quiet. (In fact global superstar Pharrell Williams posted a classic video during his trip to SA in 2018, when he had no idea what noise had rudely awoken him.)
Although the sound can make many an SA expat quite nostalgic, for most South Africans they describe hadedas as "howling squadrons" and "flying vuvuzelas".
Which is why this song from producer, songwriter and DJ Thozi is so super-cool (some call it a 'masterpiece'). You actually want to listen to it again and again! (Although maybe not at 5.30am!)
Thozi, who grew up in Bronkhorstspruit (East of Pretoria), says on YouTube: "I made this mix in literally 5 minutes; people on TikTok love it so I uploaded it here, hope you like it."
One YouTube viewer responded: "Dude this is fire. Pls release on Spotify or Apple Music; it slaps hard."
WATCH The Hadeda Song – AmaPiano by Thozi
Follow Thozi:
It's not the first time Hadedas' musical talent (!) has been honoured. The Kiffness made this track a couple of years ago in January 2019: