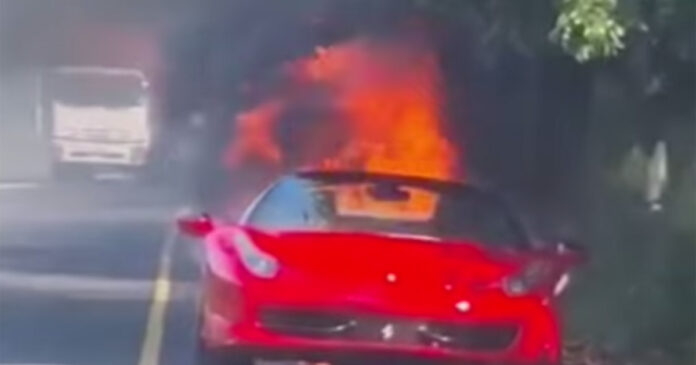 A video of a Ferrari on fire in Durban, South Africa, has gone viral around the world. Watch below.
Dramatic footage shows the Italian luxury sports car being engulfed by huge flames. By the time the fire was put out, at least half the vehicle appears to have been destroyed. It's believed that the engine caught fire, and that the driver was able to escape unharmed. An investigation is underway, according to Crisis Medical, a private ambulance service in the north of Durban.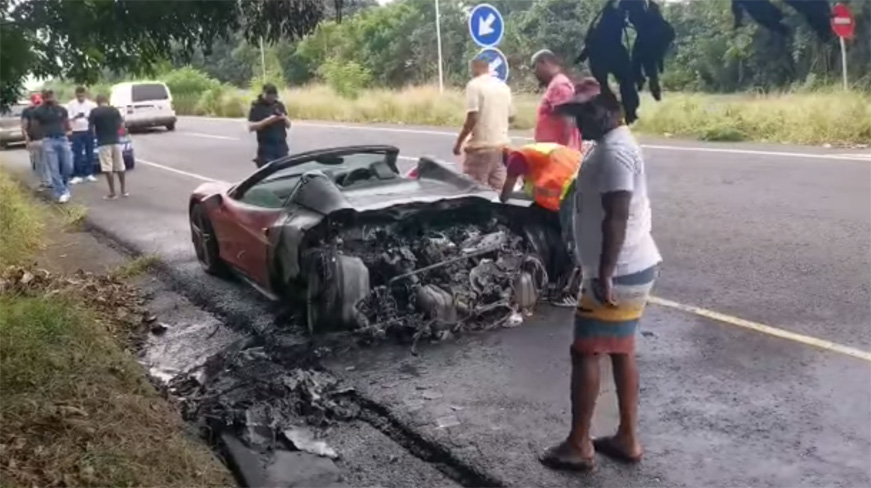 Crisis Medical said in a statement that their control room had received multiple reports of the Ferrari 458 Italia on fire on the M4 near Umhlanga (in KwaZulu-Natal) early on Thursday afternoon.
According to Cars.com "The Ferrari 458 Italia is a coupe. Inventory prices for the 2015 458 Italia range from $60,193 to $411,657." That's a lot of rands (R837,000 to R5.7-million)!
The ambulance service said: "The Fire Department were on scene and the fire was brought under control. There were no injuries reported…"
WATCH VIDEO: Ferrari goes up in flames on Durban highway, near Umhlanga
Across the world in Monaco, Lewis Hamilton reports that the "Ferraris look really strong" for the Monaco Grand Prix this weekend, after their difficult season last year. He said: "It's surprising to see them improve so much – but that's great. It means more competition."