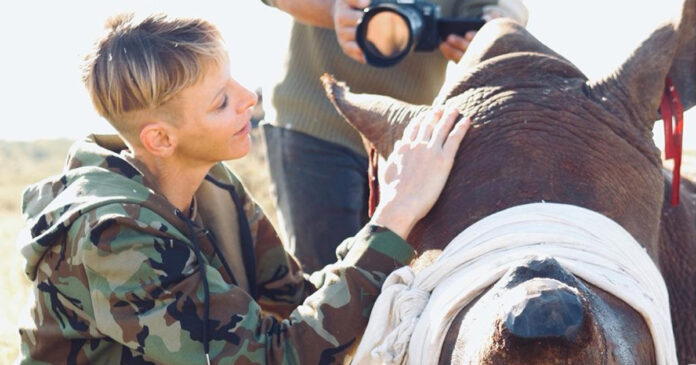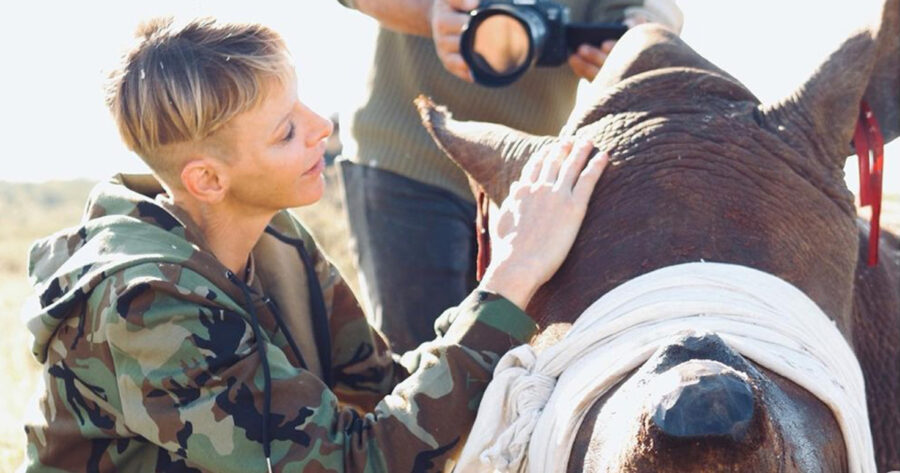 Princess Charlene of Monaco will be missing the famous Monaco F1 Grand Prix this weekend, because she's fallen ill in South Africa and cannot travel home to the European principality.
The former South African Olympic swimmer has been back in SA to raise awareness about rhino poaching. Photos on her Instagram page, posted on Thursday, show the 43-year-old Princess out in the bush with her arms around an anesthetised rhino while its horn is being cut off.
Dehorning rhino has become one of the main methods of protecting rhino from poachers who kill them for their horn. The horn is sold for thousands of dollars to Asian markets where it's used in traditional medicine (believed mistakenly to have healing properties it does not have), or as a status symbol.
According to the Monaco Palace, the Princess was supposed to be guest of honour this weekend, but she's fallen ill and will be staying in SA a few extra days until she's better.
"During a trip to the African continent as part of a wildlife conservation mission, SAS Princess Charlene contracted an ENT (Ear, Nose, Throat) infection that does not allow her to travel.

"Unfortunately, she will not be able to attend the Monaco Formula 1 Grand Prix. SAS The Princess Charlene sends her best wishes to the Automobile Club of Monaco, organizer of the event, as well as to the drivers and teams involved in this great automobile competition."
Princess Charlene in South Africa to raise awareness about rhino poaching
View this post on Instagram
View this post on Instagram