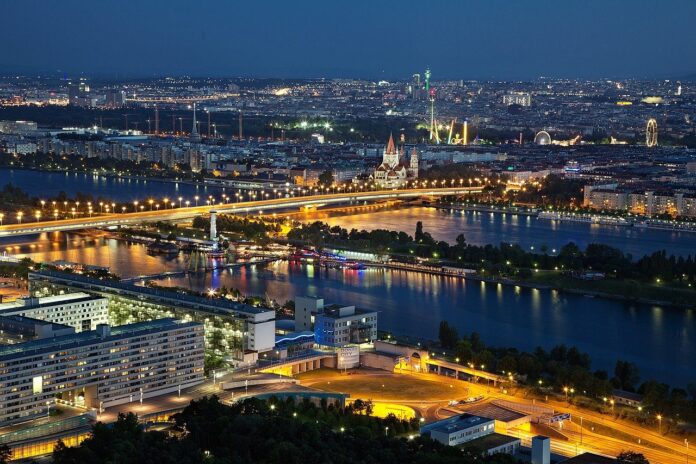 There are calls for DIRCO (South Africa's foreign affairs department) to fire David Kweli Nkosi, after revelations that the South African diplomat has allegedly destroyed not one, but two apartments that he has lived in abroad, whilst representing SA.
Nkosi apparently caused damage worth €42 000 (R714 0000) to his apartment in Vienna, Austria last year AND, as revealed by DIRCO Minister Naledi Pandor, he also caused R53 612 worth of damage previously to his apartment in India… and expected the Department of International Relations and Cooperation (DIRCO) to pick up the tab!
In the latest controversy, the apartment's owner Karl Widy alleged that when the South African diplomat moved out in August 2020, all the electrical appliances in the kitchen were destroyed and all the valuable cutlery was missing. According to reports, there were no glasses left, the fridge and microwave were destroyed, the window frames and door frames were damaged, the sink, bath and toilet were stained, the walls and floors were dirty and stained with black soot, and the place was infested with cockroaches.
DIRCO has launched an investigation.
DA Shadow Minister of International Relations and Cooperation, Darry Bergman, said in a statement on Monday: "It is not only unacceptable that this official was redeployed after dragging South Africa's name through the mud, but that not a single attempt appears to have been made to recuperate the R767 612 he cost DIRCO through his damaging behaviour.
"Furthermore, it seems that months later, the landlord in Austria is still awaiting renumeration for the damage because DIRCO has not finished consulting on the matter."
Bergman added: "The honeymoon needs to come to an urgent end, and it is with this in mind that the DA first proposed an amendment to the Foreign Service Members Bill calling for the addition of the clause that any official given custodianship of any property both immovable or movable will be responsible for it and on completion of service has an obligation to hand back the said property in the same or similar condition, within reason.
"If damages or costs have been incurred that are beyond wear and tear, then those costs must be repaid by that official.
"Diplomacy is about building relationships and respect with other countries. Incidents like the one in Austria have a counter effect."
AfriForum also sent a letter to DIRCO a couple of weeks ago, insisting: "This behaviour by a South African diplomat is unacceptable and taxpayers should not be burdened with paying for these damages. AfriForum's stance is that the diplomat adv. David Kweli Nkosi should pay for the damages out of his own pocket."