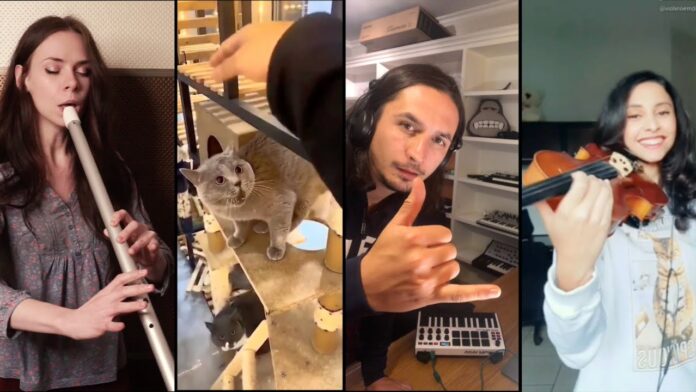 The Kiffness – Alugalug Cat has been a surprise hit worldwide! The song – in which South African musician David Scott harmonises with a wailing cat – has clocked up 1.3-million views on YouTube… and inspired several covers of the track by musicians abroad.
Today, he's uploaded a new video… showcasing some of their talents. The video includes someone playing the Violin from Brazil, the Ukelele from the Czech Republic, Flute from Russia, Low Whistle from the Ukraine, Guitar & Drums from Germany… and more Vocals from the USA.
The Kiffness said: "In May 2021, I did a collab with a cat. And then people from all over the world joined in! ? ?" He thanked his "new friends in music… "and of course, last but not least, Alugalug Cat".
WATCH VIDEO International Symphonic Mash-Up of The Kiffness – Alugalug Cat
The Kiffness on Spotify