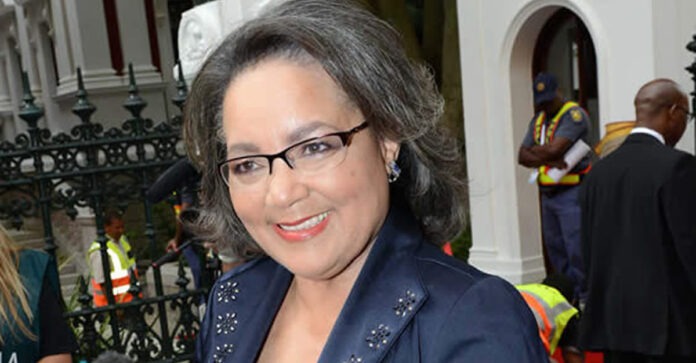 Patricia de Lille has tested positive for Covid-19. In a tweet an hour ago (around 10am on Sunday), Patricia said: "Good Morning. I have tested positive for Covid-19. I took the test on Friday after showing some symptoms."
Lille said that as per South Africa's COVID-10 regulations, she immediately self-quarantined.
"I also informed those who have come in contact with me to do the same," she said.
"As we enter wave three of the pandemic, I call on all South Africans not to let their guard down. Keep wearing your mask correctly, covering your nose and mouth. Wash or sanitise your hands regularly. Together we can beat this virus."
Get Well messages poured in from fans of the Minister of Public Works and Infrastructure, affectionately known as Aunty Pat.
De Lille has been a supporter of the Covid-19 vaccination, although it's not sure whether she herself had yet been vaccinated.
I choose #VacciNation pic.twitter.com/dbIg6zDEEv

— Patricia de Lille (@PatriciaDeLille) January 25, 2021