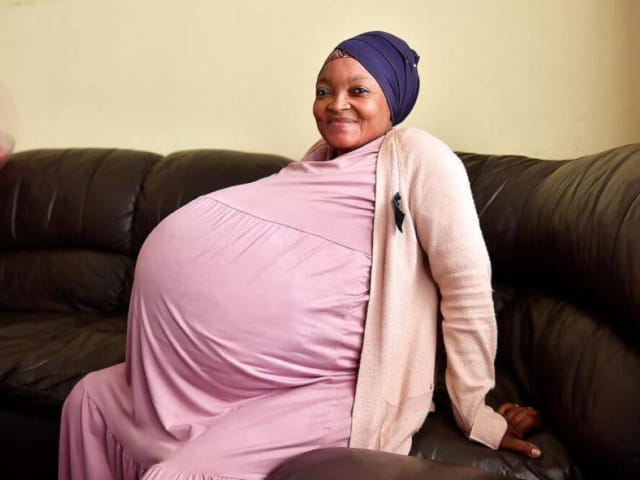 Gauteng Social Development Department has confirmed that the mother of the alleged decuplets is NOT missing, contrary to local reports in South Africa. UPDATE 18 June 2021: It appears this story – which gripped the nation, and made worldwide news – was a hoax, and the Tembisa 10 mom was not even pregnant. She is currently being held in hospital for psychiatric evalutation.
The Department said in a statement:
"The Gauteng Department of Social Development wishes to confirm that the mother of the decuplets is not missing. She has contacted the Gauteng Department of Social Development and the Department will make an announcement in due course."
The Department said the the Provincial South African Police Service (SAPS) has been notified.
The rumour she was missing was triggered by a News24 report that Tembisa mother, Gosiame Thamara Sithole (37), went missing on 6 June after her waters broke. It was claimed that she had last been seen entering a clinic in Tembisa township.
Since Pretoria News broke the story that the South African mom had broken a world record by giving birth to 10 babies, there has been controversy over whether the story is true or not. The news has spread around the world with the BBC reporting that while "one South African official confirmed the births to the BBC, however another said they were yet to see the babies".
Pretoria News Editor Piet Rampedi tweeted that he had more than 100 missed calls from SAPS yesterday, between 4pm and 11pm. Following the Department's statement this evening, Rampedi said: "So government finally confirms the open secret that the so-called 'missing' decuplets mother, Gosiame Sithole, who got frustrated journalists harassing me for "comments", has been enjoying fresh air and avoiding media vultures for the sake of her sanity. Such unnecessarily drama."
Rampedi said it's uncertain who opened the Missing Person's case. "It was definitely not the husband (Teboho Tsotetsi). Captain Selcke said the case was opened by one of Tsotetsi's family members. He said they were under 'public' pressure to crack it because of its high profile nature. The public were accusing the police of not doing their work, Selcke added."
WATCH interview with a family member about the births