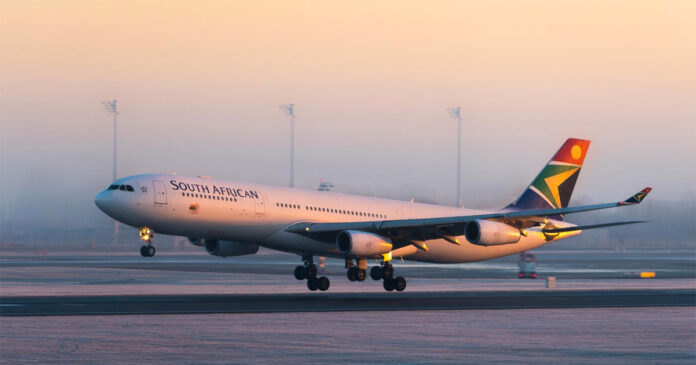 South African Airways will continue to fly thanks to a consortium which will purchase a 51% stake in the airline, which suffered great losses during the Jacob Zuma presidency years when his close ally Dudu Myeni was chairperson.
The consortium – named as Takatso Consortium – will pay R3-billion, Public Enterprises Minister Pravin Gordhan announced on Friday, a day after he was due to make the announcement.
He said the SA government will keep 49% although it plans to list the company at a future date in order to allow all South Africans to participate in its success. The relaunched SAA will no longer need state funding, he said.
SAA's domestic and regional services will restart later this year, and international flights thereafter.
In May 2020 Myeni was declared a 'delinquent director' by the Pretoria High Court and banned for life from serving as a director, but it was too late for SAA which has been in business rescue (which protected it from bankruptcy) since December 2019.
Last year the airline suffered even more due to the Covid-19 pandemic. Six weeks ago the airline came out of business rescue with an 80% cut to its workforce.
"With this partnership, we believe we are closer to achieving the important objective of having a sustainable national airline," said the Minister. "We want to relaunch SAA as an iconic South African brand and are confident that we have the right partner to achieve this objective."
The new consortium will hopefully inject new life into SA's national airline. It is made up of leading Pan-African fund manager Harith Global Partners (an investor in African infrastructure and airports), and airline management firm Global Airways.
Tshepo Mahloele and Gidon Novick (co-founder of Lift), of the Takatso Consortium, said they "did not doubt that SAA could be built into an efficient airline that catalyses growth in the South African economy especially tourism."\
They said the pandemic has presented huge challenges to the aviation industry, but has also created a momentum to reimagine the future. "There are great skills and talent available as well as abundance of available aircraft, which makes the quest of creating a world-class airline a lot easier," they said.
The consortium's chair Mahloele said the consortium has experience, expertise and capital to transform SAA into a substantial operating business. He said: "The partnership represents a robust, exciting South African-bred solution."