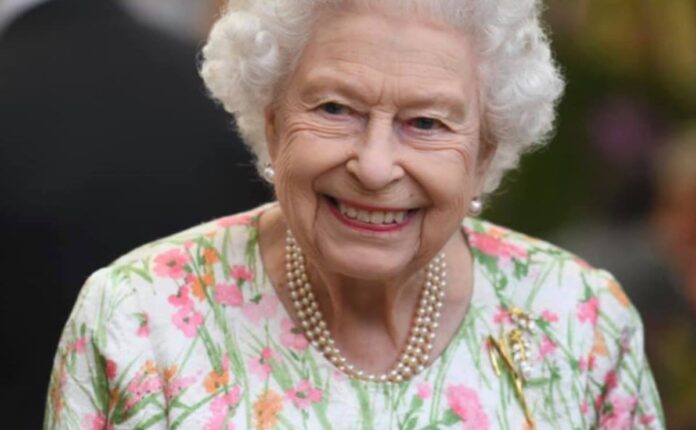 Queen Elizabeth II wowed the world yesterday with her delightful choice of outfit for her breakfast meeting with US President Joe Biden and his wife Jill. Photos of a beaming Queen were flashed around the globe… and it didn't take South Africans long to notice that matching her smile, was a dazzling brooch she was wearing. It's one of her favourite pieces of jewellery – designed and manufactured by South African jeweller Kevin Friedman.
"How really exciting to see Her Majesty wearing my treasure!!!" said Kevin, who is accustomed to several well known figures and celebrities around the world wearing his pieces, including South Africa's own Hollywood actress Charlize Theron.
According to royal followers the brooch is one of the Queen's favourites, and it clearly brings her joy. Joburg-based Kevin told SAPeople today: "It's always so, so exciting… and to see someone enjoying one of my creations is such a huge joy."
Kevin had created the delicate sorghum brooch – which contains 11 pear-shaped diamonds and gold – in 2007 for the Botswana Parliament, but at the time "I had no idea who for". The diamonds were all custom-cut and mined in Botswana, said Kevin.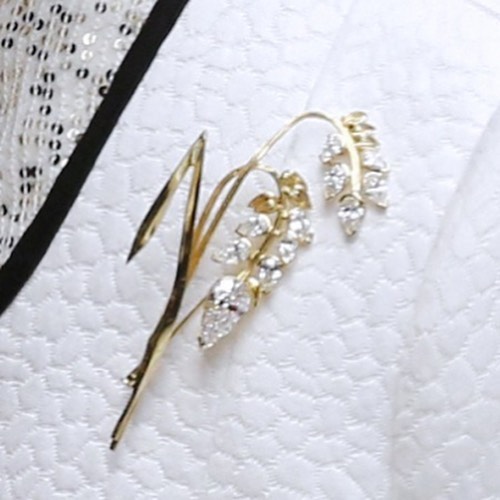 He was so excited in 2019 when he opened a UK magazine (Marie Claire) and "boom, on their article about heirloom jewelry, there I see Queen Elizabeth wearing the brooch I made", he wrote on social media at the time.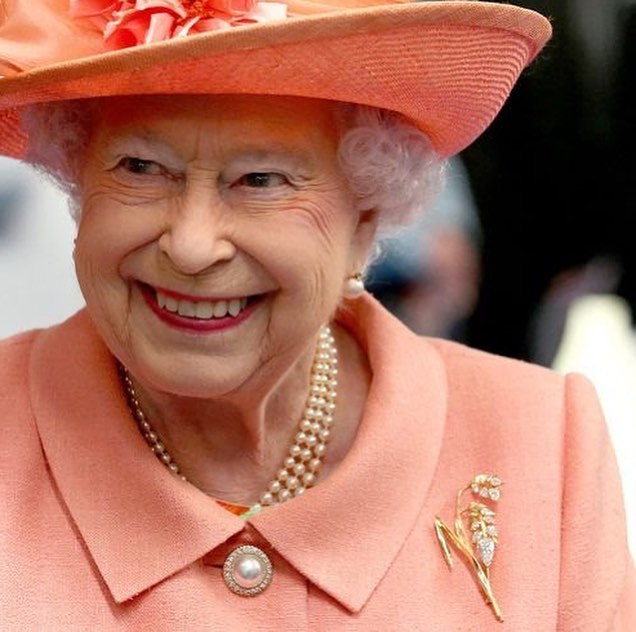 The design depicts a spray of sorghum, or millet, which is a major crop in Botswana. It was given to the Queen by Botswana President Festus Mogae, during the 2007 Commonwealth Heads of Government Meeting.
Yesterday she wore it again for the special occasion – meeting with the 12th US President during her reign, and again Kevin only find out because a friend posted about it on Facebook. "Yip, I live in my bubble," he joked today.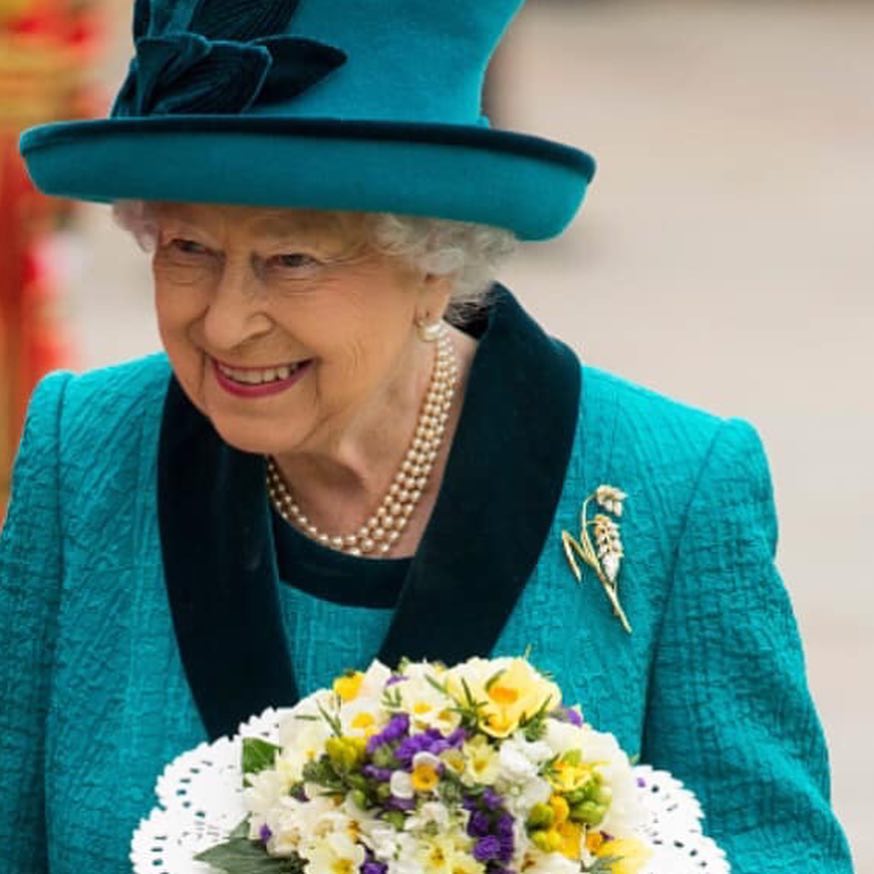 When asked on Facebook how many carats the diamonds were, Kevin said: "I wish I remembered. I think the main stone was 2.5ct and the smallest is 0.20ct… but I don't remember exactly."
Kevin produces one-of-a-kind pieces that have won him international awards. His jewelry has even starred at the Cannes Film Festival (2007), been featured by Designers' Guild in London and at Tiffany & Co in New York; and back home his award-winning Ndebele tree topper appeared on South African stamps.
The 'global' South African trained as a fine artist, and now describes himself as a "jewellery artist". For him if an item "has beauty it deserves to exist". So, if it's a tin can which he covers in beads, or a diamond, it has aesthetic and equal value, he has said in past interviews.
Jewellery making runs in his family, back six or seven generations. His grandfather Jack, who hailed from Latvia, set up a jewellery manufacturing factory in Joburg in 1934, and he and his brother were influential apparently in developing the SA jewellery industry.
Kevin said in a previous interview that he believes women who are confident wear his pieces, "because the pieces are very strong and they do draw attention". Women like the Queen of England!
For anyone who would love to own a beautiful piece of jewellery by Kevin, or at least admire the beautiful pieces he designs, visit: https://www.frankliwild.com