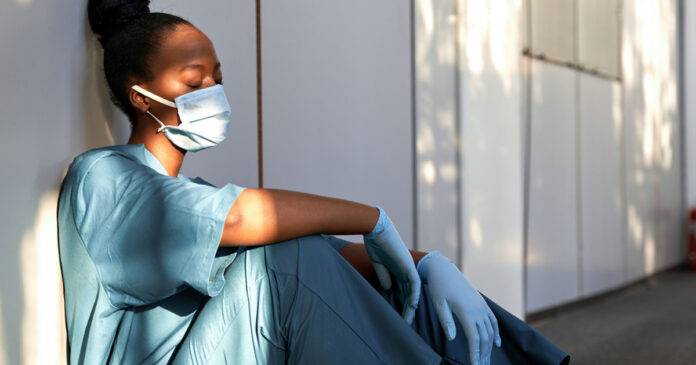 As Covid-19 cases rise rapidly, Gauteng Health MEC Nomathemba Mokgethi claims that hospitals are "still able to cope with the pressure at this stage"… but it's an open secret in the province, amongst concerned friends and family, that some patients are being turned away. Others are sitting for two days in a chair, waiting for a bed.
Jack Bloom, DA Gauteng Shadow MEC for Health, claims Mokgethi's statement is "misleading" as a lot of the newly built beds can't be used, he says, because there is no staff for them.
"The reported deployment of medical staff from the SA National Defence Force also shows up the lack of preparedness in Gauteng," says Bloom.
West Rand hospitals are already full, but there are no patients at the R500 million Anglo Ashanti Hospital which was recently refurbished with great fanfare but has no staff.
According to Bloom, only 100 of the newly-built 500 beds at the Chris Hani Baragwanath Hospital are currently being used because of a lack of staff as well.
Meanwhile, the continued closure of the Charlotte Maxeke Johannesburg Hospital (CMJH) is crowding other hospitals with patients, which increases the risk of Covid infection in casualty units. (The hospital, formerly known as the Joburg Gen, has been closed since mid-April when a fire spread through parts of it.)
"At the Helen Joseph Hospital casualty unit some Covid patients sit two days on a chair waiting for a bed to be admitted," says Bloom. "The 120 ICU beds at CMJH are desperately needed as ambulances struggle to find ICU beds for seriously ill patients."
Bloom recommends that emergency powers be used to reopen the safe parts of the Charlotte Maxeke Hospital, and nurses from agencies be used to ensure that all available beds in the province are properly staffed.
"This will save lives as Gauteng's health system faces the tsunami of new cases," says Bloom.
Gauteng in a state of panic
Gift of the Givers announced yesterday that Gauteng is "in a state of panic". The organisation revealed: "Desperate calls are coming in from medical personnel for oxygen concentrators as increasing numbers of Covid-19 patients are managed at home by general practitioners and physicians due to a critical bed shortage in the province both in public and private hospitals."
Gift of the Givers' drivers were dispatched on Sunday with "urgent consignment sponsored generously by Caring Sisters Network (Durban) and Gift of the Givers. The Islamic Medical Association will co-ordinate the distribution with the general practitioners in the region. More oxygen concentrators will be made available if requested."
According to the National Institute for Communicable Diseases (NICD), the majority of South Africa's new Covid-19 positive cases were recorded in Gauteng with a further 8,640 people in the province confirmed to have contracted the virus in the last 24 hours.