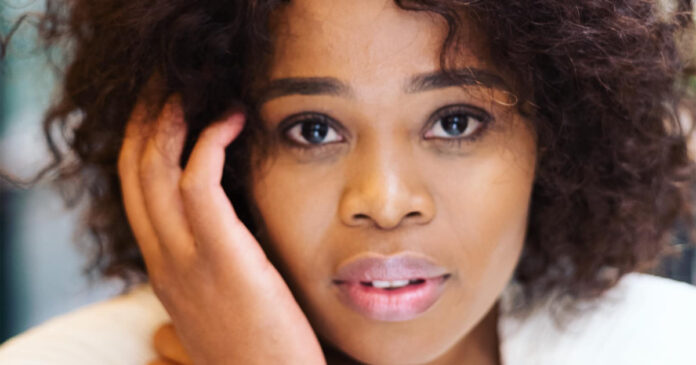 The incident took place on Monday 21 June 2021. As reported by SAPeople, Yende wrote on social media afterwards saying that she had experienced "outrageous racial discrimination and psychological torture, and very offensive racial comments".
She said: "I was stripped and searched like a criminal offender and put on the retention cell on terminal 2B customs control Charles de Gaulle, Paris." (Read Pretty Yende's full airport account here.)
The singer, who performs on prestigious stages around the world, was flying into Paris to perform in La Sonnambula opera at the Théâtre des Champs-Elysées.
After her ordeal she informed the South African Embassy in Paris that she had been verbally abused by the police and her rights and dignity were violated. (Please Note: Yende complained about abuse in this particular incident with these officials, she did not accuse all French people of being racist. She has spent a lot of time in France over the years and has often, even that morning, declared her love for Paris – "Mon amour Paris, merci bien. You really know how to make this girl blush" – and has spoken to French journalists in the past about how welcome she feels in France "where the colour of the skin matters less than the talent".)
The South African government said on Thursday that it has noted with concern the manner in which the acclaimed opera singer was treated at the airport.
SA's foreign affairs office (DIRCO) said it has written to French authorities seeking an explanation and requesting a thorough investigation.
DIRCO said Yende was detained by French Police at the airport for almost three hours, based on an allegation that her Italian residence permit was not valid.
DIRCO explained: "Her Long-term EU resident status, issued on 16/02/2015 by the Police Headquarters in Milan and with unlimited validity is provided by article 9 of the Consolidated Immigration Act (Legislative Decree 286/98) and regularly issued in accordance with European Directive 2003/109/EC implemented by Italy and France and containing the common guidelines for the issuance of such residence permits with unlimited validity."
Pretty Yende provides proof after allegedly incorrect police statement
Following a statement from the police, which appears to have inaccuracies, Pretty Yende has again taken to social media to prove her innocence. She said:
In the view of many press reports which shared a statement from the police that I, and I quote, "did not have any documents but my South African passport and needed a visa to enter France", I'd like to clarify that I DID have all the necessary documents that permit me to move freely and work since 2009. I have an unlimited permesso di soggiorno italiano (Italian residency permit) which is being renewed and a permesso di soggiorno improvvisorio (temporary residence), which I presented to the police at the border control and posting right now. I did NOT need a visa to enter or work in any of the European countries, including France.
The soprano singer uploaded the following photo, and added: "Additionally, it is stated the police officers did not take all of my belongings including my phone. Well, they did take all of my personal belongings and my phone. There is proof, as well. No more playing my word against yours game…"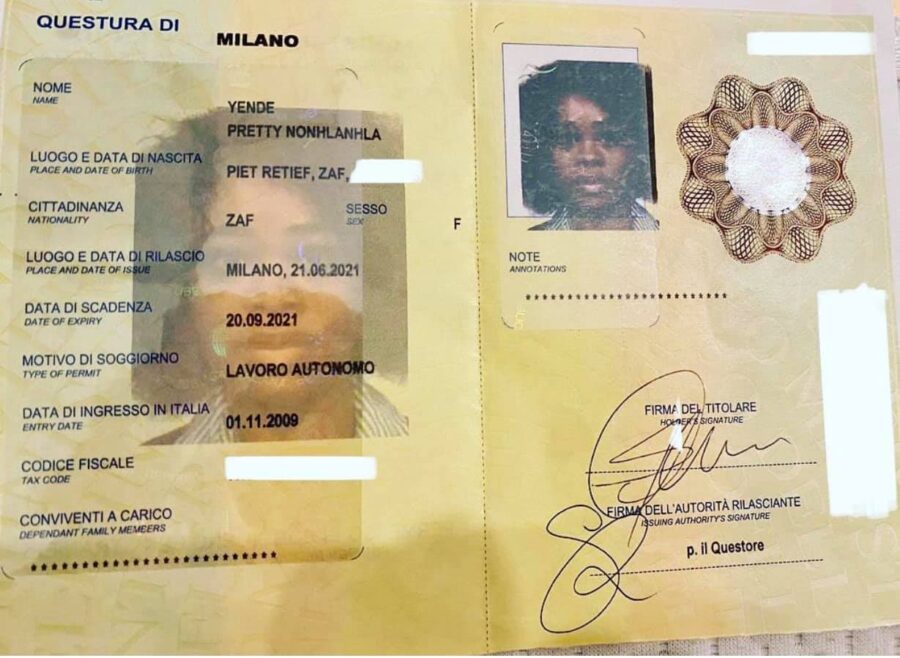 Read Pretty Yende's full statement here:
FYI? pic.twitter.com/UT71vkPZTJ

— Pretty Yende (@PrettyYende) June 23, 2021
An administrator of the South Africans in France's Facebook group, posted a message to Pretty Yende saying while the police officer's treatment of Yende was not justifiable, it is difficult to travel into France at the moment for all South Africans. She said "we all know first hand that it is an almighty struggle, in fact nigh impossible for South Africans to come to France right now. We have families that are split up and even those with EU partners and work permits can't get in here. This is down to the present border rule where only EU nationals and third country nationals and those with family reunification visas, arriving from South Africa and who have their main residence in France are allowed entry."