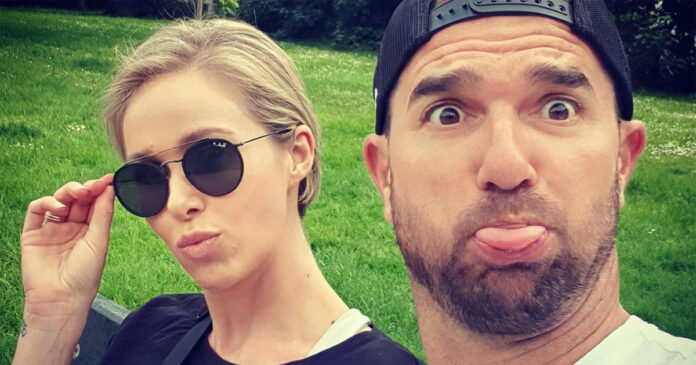 Having been here for six months now, here's 85 things you may want to know about immigrating to the UK, writes South African abroad Dene Botha: ????
You need a vehicle if living outside of London.
Also there are no stop-streets, only roundabouts and there's enough of them to make you dizzy… it seems to be the only thing Waze/Google Maps says when you drive: "In 1 mile, at the roundabout, take the 2nd exit"
Food is affordable… Tobacco is not.
Booze is relative. (Any non-smokers coming over here, please make contact)
There are cameras everywhere! Big Brother IS watching, trust me.
Celebrities are like Gods.
The grass grows so fast you can hear it moving… Mowing the lawn is a weekly if not daily activity.
Public transport is so on-time you can set your watch to it.
Tipping waiters is weird… barmen/maids even weird-er. (And I have no idea why)
The cops are HARDCORE and take no shit… they don't carry guns (?!) but will be on you like a rash if you misbehave, so don't!
Mobile communication is so cheap… £10 will get you unlimited calls and a min of 6gigs data pm.
There are no mini-bus taxis and very little hooting and/or bad driving in general.
If you're over 60 y/o, you're cherished and gifted many benefits.
We haven't seen barb-wire on an electric fence since arrival… burglar-bars are not a thing.
People speak LOUDLY.
Everything is cooked on gas.
Being seen bare-foot is very peculiar…. bare-chested even more so.
London may be small but is a NIGHTMARE to get from one side to the other.
Fashion… Wow. Haha. I don't even know where to begin on that one! Anything goes… like, anything.
There's a Costa (or a Starbucks/Pret) on every street corner.
Get yourself a screwdriver/toolkit as everything comes in "flat-pack"… everything! (Including bicycles)
There are no humans on the other side of the phone… its dial 1 for this, 2 for that…. 18 for this 56 for the other.
Kids swear, all the f**ken time!
You can check-out your own groceries and pump your own gas, and are trusted to do so.
Data protection is massive! Stick by the rules.
4 year olds have their own devices.
The best way to make money is in the baby/child industry… most girls over the age of 15 seem to be pushing a pram.
The other industries that are thriving are construction and health-care, oh and education, and transport, and tourism, home maintenance, and fashion, and tech (obviously), and customer services, and… well everything actually.
IKEA is a way of life.
Be very bloody careful with what football team you're rooting-for and in which area/pub you're in. You have been warned!
More than 3 days of consistent temperatures higher than 23 degrees is considered a heat-wave…
…But the sun rising at 4am and setting at 11pm is normal.
Flying to Portugal will cost you £30, flying to New York will cost you £40.
There will ALWAYS be at least one odd-ball person on every bus or train that you catch.
"The Dole" is severely taken advantage of – it seems to encourage people to be unemployed, have kids, and then get some pets too… this is where the 15 y/o girl pushing the pram lives.
Every room in your house has at least 6 power-points.
Registering a business costs £15 and takes 48 hours.
They cannot believe what loadshedding is (and nor can I still t.b.h)
Income tax is 20% minimum.
Everyday the news on the TV is brand new, and then it repeats itself for 24 hours until the next day, when new apparently news arrives.
The Royal Family is a big deal (especially the Queen, and Harry and Meghan), Prince Charles, not so much.
There are +- 68 tertiary education facilities in South Africa home to 59mil people… there are over 680 in the UK home to 69mil people.
Every house has a shed… and its full of nothing but crap.
Cars are cheap – you buy them online and have them delivered to your house. (Not flat-packed thank goodness)
Even though the British "love to queue" they don't like to waste time… if you have a meeting with someone (virtually or in person), you can guarantee you have their full attention and they are interested in and/or considering your offer/proposal/suggestion. They are polite and punctual.
Everyone from the till-lady at the supermarket to garbage-men seem to enjoy their jobs and have a friendly attitude.
…Please excuse me, I need to go mow the lawn, again… I'll be back just now.
Booze is available 24/7, and everywhere including gas stations and even post offices.
Football is not a sport, its a religion.
You will not find a sink or a bath tub with individual hot and cold water taps… there's no such thing.
Amazon is everywhere.
The postman is always pushing mail through your door… seriously, having a "Proof of address" is never a problem.
Parsnips are awesome!
NB: BBQ'S are made on coal, Braai's are made with wood! The English don't seem to understand why we enjoy partaking in this ceremony, until they taste it… then they won't stop bothering you to host more braais.
They drive slowly on freeways (which are called motorways) but they drive like bats-out-of-hell down little narrow neighbourhood roads.
There's always something to do… in fact it's the choice that debilitates you.
Recycling is an absolute MUST and you'll be fined if you don't do it.
The Prime Minister isn't "loved" like you may think he is.
Toilet paper comes in 30+ different sizes, thicknesses and shapes.
There is so much calcium/lime in the water you need to filter the water BEFORE you put it in the kettle to boil it.
Pubs are churches, Football is the religion.
People drink (alcohol) a lot!
Purchasing "ready-made" meals is the norm.
…ahhh bugger, excuse me I'm just nipping-out to mow the lawn quickly…
61. If you convert Pounds to Rands (or any other currency) you're screwed. Stop that ASAP.
It's not called a geyser, it's a boiler… it's the heartbeat of the house.
Saying see you "just now" makes people think you're crazy as it means "earlier on" you time-travelling nut-job… saying "now now" has the same affect; pure confusion.
You will never see a fully cloud-less sky and it always looks like the start of an episode of "The Simpsons"
People leave their shoes, umbrellas, bicycles and the likes outside their front doors.
Flowers are expensive yet are freely available in other people's gardens.
You could probably furnish your house and fill your wardrobe by walking down the street and picking-up what people are throwing away.
… "Ding-dong", ahhhh the postman is here again, it's something from Amazon…
Take-away pizza is an absolute rip-off, as are most takeaways, however Kebabs are life and are midnight snacks for those returning from church.
Mountains… Oh, you will miss the mountains.
Walls are thin… doors are thick.
Biltong, rooibos tea, Mrs Balls Chutney, and rusks aren't hard to come by… there are Saffas everywhere! (And the English think that we all know each other)
Owning a car comes with loads of responsibilities including insurance, MOT, green-zones, scheduled parking etc.
Pollen = everywhere.
Everything is done by postcode.
… Whats that noise? Oh yes, the grass is growing again….
Sunglasses are a waste of time except for during the two weeks of Summer.
People do not know how to cross the road without the guidance of the flashing green man.
Car number-plates are white in the front and yellow at the back (once you see it you'll never stop noticing it)
Tea isn't as popular as you may think, but a good old fry-up certainly is!
A drug-store is just a pharmacy… don't get too excited.
Parks are like beaches, but without the beach.
There's "Staff wanted" signs in many of local businesses and there are recruitment agencies everywhere.
There are no Londen'ers in London.
The accents are thick.
The people are awesome.
Immigration is not for sissies!
You will miss your family and friends, however you can earn a living wage and/or fly home for a family visit or even send money back should you need to. Plus, the data is so cheap you could spend 24 hours day video chatting with them too.
I could go on for days but unfortunately I can't because I need to go mow the lawn again (just kidding, my wife is doing it this time), but ultimately, beautiful South Africa will always be "home" but England has possibilities, opportunities, innovative people, less corruption (every country has it, don't kid yourself) and many other support-structures and is amazing. Even though is was extremely difficult to do, our "repositioning" over here was the best decision we ever made. ????
As my Father always says, "YOU are the director and star of YOUR life's movie."
Your life is about you.
We wish you all the best with the making of YOUR movie.
Dene and Cayla – South Africans living in England. ?
P.S. A touch of exaggeration / creative licence added for effect. ?
BY Dene Botha
DENE BOTHA (39) was born and raised in Kommetjie, Cape Town. He's a Speaker / Coach / Creative and Global specialist in all things "Youth" related. Dene is Managing Director of Empowered Youth (@EmpoweredYouth_Global / www.empowered-youth.com) which has worked with over 60,000 young people in six countries since its establishment in South Africa in 2014.
He is also an ex pro-surfer, TV presenter, and serial entrepreneur amongst other things. Dene immigrated to the UK in late December 2020 with his wife after the couple had to postpone their wedding twice due to Covid-19, and after their youth skills-development business nearly had to close-down too due to lack of funding from the SA Government and low budgets from SA Corporate.
Dene and his wife Cayla sold-up absolutely everything and moved out of their Green Point apartment – with the allowed 45 kgs of luggage each – during the middle of the pandemic, and a brutal English winter, and right before the hard UK lockdown. They self-isolated in a small apartment in Fleetwood, Blackpool (near Dene's Mom) for ten days while they scoured the Internet in search of a permanent residence.
They've since settled in Surrey where not only is their business, Empowered Youth, thriving – having secured several high calibre contracts and clients – but they have also started a second business around health and wellbeing called Theta, which is launching in Q3 of this year.