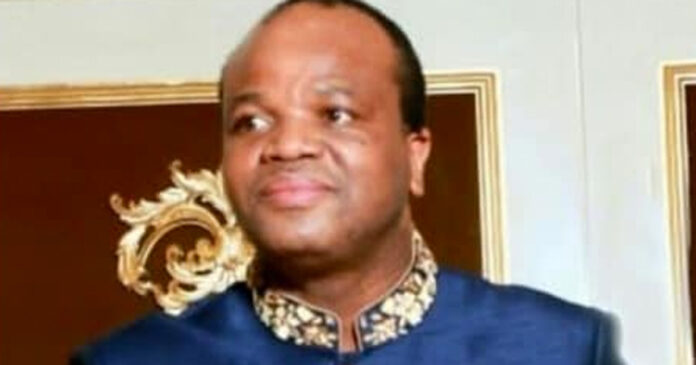 The South African government says it "notes with great concern" the ongoing political and security situation in the Kingdom of Eswatini, where protestors have burned buildings and the army has reportedly used violent force against them (watch video below) with shots fired in the streets and citizens filmed being beaten up by soldiers.
According to SA News, "reports suggest that eight activists were allegedly shot dead by the police, while 28 have been injured and many detained".
"We are particularly concerned by reports of loss of life and destruction of properties," SA's foreign office, DIRCO, said in a statement. "The right to peaceful protest is universally recognised."
The intensifying protests in the Kingdom, calling for democratic reforms, saw protestors burning buildings linked to King Mswati on Monday earlier this week.
According to award-winning Zimbabwean journalist and documentary filmmaker, Hopewell Chin'ono, "Mswati has now resorted to what cornered despots do, use unrestrained military violence against citizens! The despot's army is shooting at citizens who are protesting against his corrupt & crooked rule! Mswati lives in obscene luxury in a sea of poverty!"
Chin'ono says the King wears million dollar watches bought by taxpayers' money while his people live in poverty. The King has apparently funded an extravagant lifestyle for himself and his 15 wives, including a handful of palaces, using public money.
"63 percent of the Kingdom of Swaziland's population still lives below the poverty line," says Chin'ono. "Swaziland has a poverty rate of 69.2 percent! His people are tired of his looting and greed! The man has NO shop, all he does well is collecting wives and looting tax payer's money!"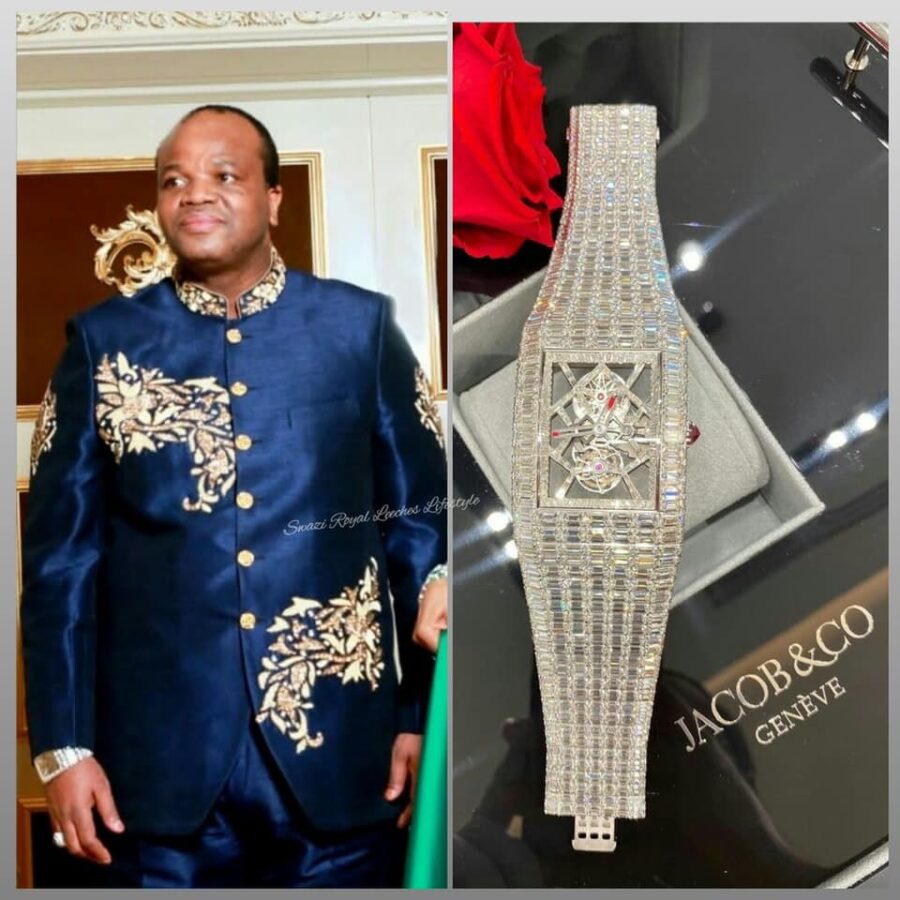 EFF Leader Julius Malema also issued a statement this week in support of the protesters, and called on the SA government to shut down Mswati's diplomatic offices in South Africa. In December 2019 Malema addressed EFF Swaziland about the King's alleged abuse of power.
On Thursday morning, SA's Department of International Relations and Cooperation said: "The South African Government calls on the (Eswatini) security forces to exercise total restraint and protect the lives and property of the people, in keeping with the country's constitutional provisions and laws.
"In addition, South Africa urges all political actors and civil society to engage in meaningful dialogue in order to resolve the current political challenges facing the country."
Eswatini's Acting Prime Minister Themba Masuka issued a statement on Tuesday, saying: "Again, we wish to reiterate that Government has the interest of all emaSwati at heart & we are committed to working together to find each other whenever we have differences. We are one people, even when we differ."
Masuka originally urged protestors to rather send messages by email, but the internet has suffered shut-downs, apparently ordered by the King's regime.
King Mswati of Swaziland has deployed the military which is now using violence against citizens according to reports coming out of Eswatini.

Visuals coming out of Eswatini show soldiers going door to door beating up citizens, and also shootings in the streets as people run. pic.twitter.com/mnisSyPvH2

— Hopewell Chin'ono Today (@daddyhope) June 30, 2021
Back to Kuvu-Kuvu Land;
Mswati has now resorted to what cornered despots do, use unrestrained military violence against citizens!

The despot's army is shooting at citizens who are protesting against his corrupt & crooked rule!

Mswati lives in obscene luxury in a sea of poverty! pic.twitter.com/CY4JZJUt94

— Hopewell Chin'ono Today (@daddyhope) June 30, 2021