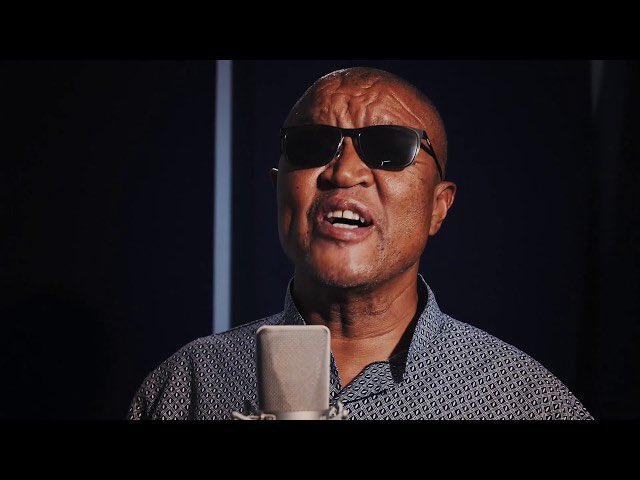 Legendary South African singer and songwriter, Steve Kekana, has sadly passed away today, 1 July 2021, at the age of 62.
According to the SABC, Kekana died in hospital on Thursday after being admitted for his diabetes condition. Other reports say he had tested positive for coronavirus and died from Covid-19 related complications with his diabetes.
The South African Government said on Thursday evening: "We send our deepest condolences to the family, friends and fans of the legendary singer and songwriter Ntate Steve Kekana who passed away today, 01 July 2021 at the age of 62. #RIPSteveKekana"
The EFF sent its condolences on the passing of the multi-talented and legendary musician Dr Steve Kekana (Kekana was not only a musical giant, but also an academic who held two law degrees).
"His contribution to the music industry in our country will always be remembered. May his loved ones be comforted during this difficult time," said the EFF.
Kekana sadly lost his eye-sight at the age of five… but went on to accomplish so much, inspiring others to realise that 'disability does not mean inability'.
The Chairperson of the SA Portfolio Committee on Sports, Arts and Culture, Beauty Dlulane,  said the committee was shocked by his passing, and that he became a hero who endeared himself to so many South Africans with his music, wit and humour.
Advocate Michael Masutha, a former Minister of Justice, attended school with Kekana and said he was a role model. Masutha said:
"The fact that he was able to change course in his career right in the middle of it and pursue something different go through the motions until he finally qualified, six years of study when you are already an established musician that he just showed that is it never too late to change cause in life whatever it is that life presents to you."
During his illustrious musical career, recording more than 40 albums, Kekana worked with PJ Powers, Ray Phiri, Joe Nine and others. He rose to fame in the '80s when he collaborated with Nana Coyote on 'Take Your Love'.
I am saddened to hear of Steve Kekana's passing.
He died today from Covid-19.

Steve Kekana was part of the 80s South African musicians who lit the SA music scene making South African music known beyond SA borders.

Their music enlightened the world about apartheid struggles too! pic.twitter.com/rkmHQbUlcD

— Hopewell Chin'ono Today (@daddyhope) July 1, 2021
This was probably his last performance. Thank you for the good music Legend. ??#RIPSteveKekana pic.twitter.com/p9g76MfRfp

— m a s h e s h a ? (@dollar_mashesha) July 1, 2021
Steve Kekana – Raising My Family