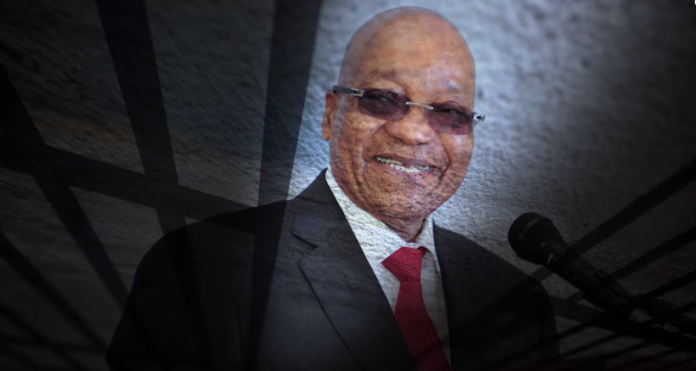 Jacob Zuma today, Friday 2 July, made a last-minute attempt for freedom as Sunday rapidly approaches, by which time he has to hand himself in to Nkandla Police Station to serve a 15-month prison sentence. Don't miss Carte Blanche this Sunday at 7pm (or Showmax on Tuesday if you're abroad) as the current affairs show unpacks the historic events.
Carte Blanche presenter Bongani Bingwa says:
"The clock is ticking at Jacob Zuma's KwaDakudunuse homestead in Nkandla. Any police van attempting to make its way into the former president's residence will likely be met by men clad in MKMVA regalia. Will Zuma hand himself over? He says he does not fear jail… These next few days will tell how much further he is willing to imperil our democracy."
Today Zuma, a former South African President, pleaded that the ruling be "reconsidered and rescinded" and invited the Constitutional Court to reassess its decision and "whether it has acted within the Constitution or, erroneously, beyond the powers vested in the court by the Constititution."
In a judgment that will reverberate long into South Africa's future, the Constitutional Court this week sentenced Zuma to 15 months in jail (which he would probably spend in Westville Prison). The historic judgment puts Zuma behind bars by Sunday. But will the 79-year-old hand himself in, asks Carte Blanche.
In papers filed on Friday, Zuma told the court he is in an "unstable state of health" and that "it is my physical life that the incarceration order threatens", saying the sentence was "cruel and degrading punishment".
His daughter, Dudu, meanwhile tweeted posts that bordered on threatening. One featured a video of guns being fired and in another she said: "We are descendants of Shaka Zulu. We are first going to deal with these idiots that have been sent by WMC to come and piss in our backyard, and then because you provoked us, we are coming for our land…and we will start in Stellenbosch…"
If Zuma does not hand himself in by Sunday, the police have three days in which to arrest him.
Zuma sentence comes for defying the Constitutional Court's order to cooperate with the Commission of Inquiry Into Allegations of State Capture, which has been probing allegations of corruption during Zuma's nine-year tenure.
Carte Blanche says: "Never before has the country's highest court flexed its muscle to give a custodial sentence – and that for a democratically elected former president. Will this embolden law and justice organs and signify that everyone really is equal before the law? What happens next?" (Producer: Kate Barry | Researchers: Tony Beamish & Siniketiwe Hlanze | Presenter: Bongani Bingwa)
UPDATE: The Jacob Zuma Foundation said late on Friday evening that the Rescission application to the Constitutional Court was to see "justice not sympathy". Zuma will address the nation in Durban on Sunday afternoon, said the Foundation; and on Tuesday the Pietermaritzburg High Court will hear an urgent application to interdict the Minister of Police from arresting Zuma pending his ConCourt application.
You can watch the show on Sunday 04 July in South Africa on DStv Now or stream it overseas in most countries on Showmax International from Tues 06 July if you're abroad.
He's long argued he's been singled out unfairly by the Zondo Commission. Now, the Constitutional Court has sentenced former president Jacob Zuma to 15 months in jail for contempt of court. So, what happens next?
That's @CarteBlancheTV this Sunday at 19:00 CAT on #MNet101. pic.twitter.com/vA9cMTzR2h

— M-Net (@MNet) July 2, 2021
#Nkandla
If you really think Zuma is going to hand himself over… You really are not strategic.
Most people have never seen war in SA, and thy do not even see it coming. pic.twitter.com/Jdd5D3nQsG

— Nkululeko shezi (@NkuluhSgananda) July 1, 2021
Also on Carte Blanche this Sunday 4 July 2021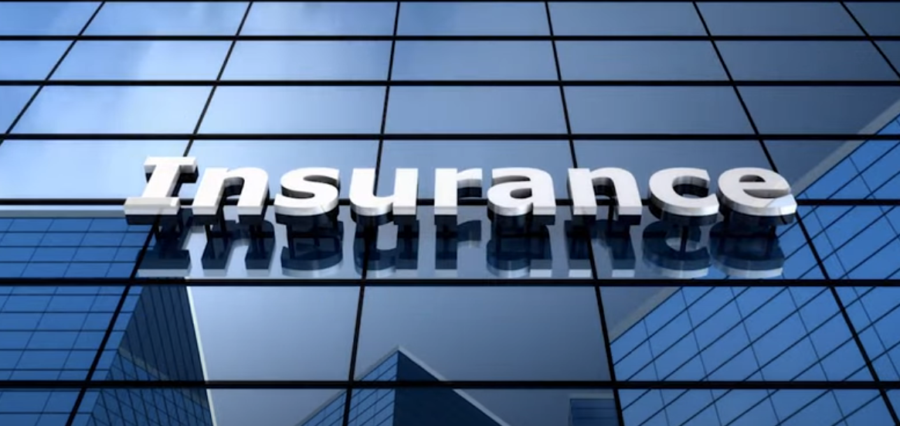 Life insurance policies are meant to protect families and loved ones; buying peace of mind by ensuring financial security, helping leave an inheritance or pay off debts and expenses. So, how could the life insurance of thousands of policyholders, many elderly and with pre-existing conditions, suddenly be cancelled last year, leaving clients high and dry? Carte Blanche investigates a short-term insurer that promised "Cover for Life, without ever increasing your premiums" but, in 2020, simply terminated thousands of policies by SMS. Now, scores of desperate clients are in a fight for recourse in the face of devastating losses they've incurred. (Producer: Julian Sun | Presenter: Claire Mawisa)
Watch the show overseas | Watch in SA on DStv Now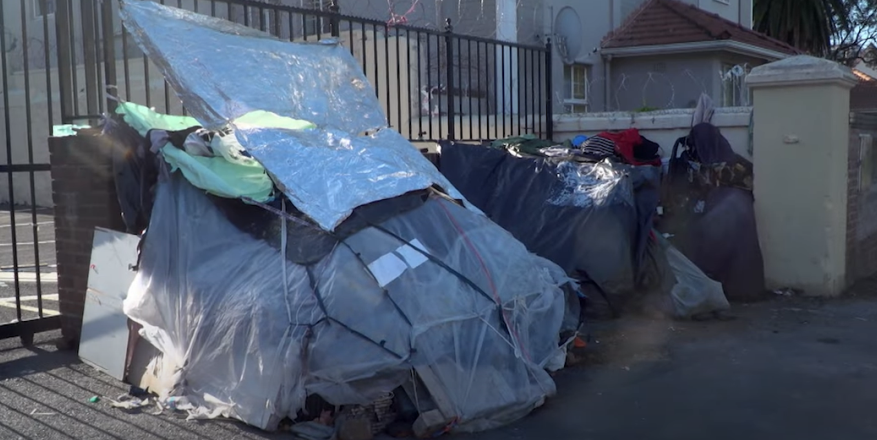 The economic crash that followed in the wake of COVID-19's lockdown measures has resulted in soaring unemployment. Temporary homeless tents and shacks are springing up across cities and, in Cape Town, this means between highways and in public spaces. Over 14000 homeless people live rough in the Mother City, with only enough temporary shelter for 2500. A U-turn Homeless Ministries report on the cost of homelessness in Cape Town shows that 45 percent of R744 million allocated to the homeless in the city is spent on enforcement, arresting and incarcerating the homeless. When Table Mountain was set ablaze from an unattended cooking fire earlier this year, the vitriol it unleashed about the City's handling of homeless people spiked tensions with ratepayers. Carte Blanche investigates why only 16 percent of available money is spent on long-term solutions. (Producer: Liz Fish | Presenter: Claire Mawisa)
Watch the show overseas | Watch in SA on DStv Now
In #CapeTown, over 14 000 #homeless people live rough with only enough temporary shelter for 2500. How is homelessness being address by the city? @clairemawisa reports this Sunday at 7pm on #CarteBlanche on #MNet101. pic.twitter.com/MV2pXRmR2m

— Carte Blanche (@carteblanchetv) June 30, 2021
SHOWDOWN
After months of uncertainty, one of the great highlights on the world rugby calendar kicks off on Friday. Despite South Africa's renewed move to adjusted level four lockdown, with Gauteng in the epicentre of a devastating third wave of COVID-19 infections, sport has been allowed to continue and the long-anticipated British and Irish Lions Tour is finally here. While members of the Lions squad recently played in the Six Nations Rugby Championship, the Springboks have not played test rugby for over 18 months since their crushing victory over England in the 2019 World Cup final in Japan. Carte Blanche previews their chances as the six-week Lions series gets underway. (Producer: Diana Lucas | Presenter: Derek Watts)
Watch the show overseas | Watch in SA on DStv Now
Can the @Springboks repeat their 2-1 victory over the 2009 Lions team, clinched with a last-minute kick by Morné Steyn at Loftus Versveld? What's your view? We preview the long-awaited showdown. Join #CarteBlanche this Sunday 7pm on @MNet channel 101. #LionsTour @DerekWatts pic.twitter.com/6wcvW3225N

— Carte Blanche (@carteblanchetv) June 30, 2021
If you're in SA – you can watch Carte Blanche on DStv Now.
If you're overseas – you can watch #CarteBlanche from Tuesdays, and thousands of other popular local South African shows & movies by subscribing to Showmax International now. You can try it FREE for 14 days. 
Carte Blanche is on M-Net & M-Net HD [101], July 04  2021 at 19:00 & again on M-Net Plus 1 [901] at 20:00
***
Please note: Carte Blanche is only available to international Showmax subscribers in Andorra, Australia, Austria, Belgium, Denmark, Finland, France, Germany, Greece, Iceland, Indonesia, Ireland, Italy, Liechtenstein, Luxembourg, Malta, Monaco, Netherlands, New Zealand, Norway, Portugal, San Marino, Spain, Sweden, Switzerland, United Kingdom. Not all titles are available in all territories. Showmax brings you the best South African series and movies, from the classics to the latest releases, from complete box sets to kids' favourites.