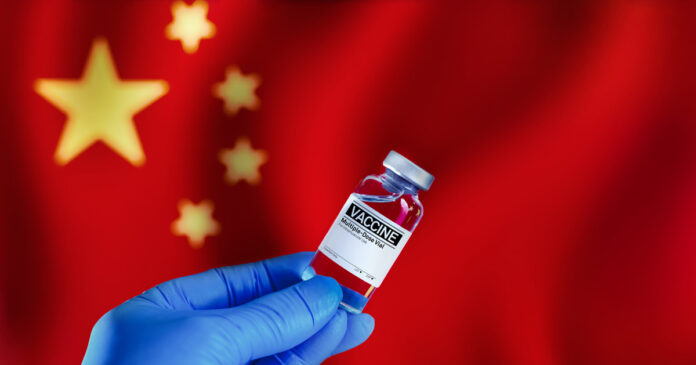 As South Africa grapples under a fierce Third Wave of the Coronavirus Pandemic, the SA Health Products Regulatory Authority (SAHPRA) has authorised the CoronaVac COVID-19 vaccine, manufactured by Chinese company Sinovac Life Sciences, and imported by Curanto Pharma.
The authorisation was done in terms of a section of the Medicines Act that enables emergency use access and also enables SAHPRA to authorise a medicine subject to certain conditions.
According to a press release issued by SAHPRA on Saturday, "CoronaVac is an inactivated whole virion vaccine derived from the SARS-CoV-2 virus (CZ02 strain). Each dose contains 600 SU of inactivated SARS-CoV-2 virus as the antigen. CoronaVac is indicated for active immunisation in individuals aged between 18 and 59 years against COVID-19, the disease caused by SARS-CoV-2 virus."
As per World Health Organisation (WHO) recommendations, the vaccine is administered as two doses of 0,5ml, given intramuscularly, with the second dose administered between 14 and 28 days after the first dose.
SAHPRA said the authorisation is based on the safety, quality and efficacy data submitted by Curanto Pharma between 22 March and 22 June… but is subject to receiving the final results of ongoing clinical studies.
SAHPRA said it also took into account the WHO's Emergency Use Listing (EUL) report on this vaccine.
On 1 June, WHO validated the Beijing-based Sinovac-CoronaVac COVID-19 vaccine for emergency use, saying "the world desperately needs multiple COVID-19 vaccines to address the huge access inequity across the globe".
EFF supporters had staged marches outside SAHPRA's offices in Pretoria demanding that SAHPRA approve vaccines from China and Russia.
A spokesperson for China's Foreign Ministry said yesterday that China has provided over 480 million vaccine doses worldwide, to almost 100 countries.
Cocerns about China's Sinovac CoronaVac
Concerns have been raised that some of those who have been vaccinated by the Chinese vaccine have still fallen ill. The Wall Street Journal, and others, reported on 27 June that "at least 10 of the 26 doctors in Indonesia who died from Covid-19 this month had received both doses of China's Sinovac vaccine".
In a CNN investigation yesterday it reported that "experts say that while these Chinese vaccines might not be as effective as some, they aren't a failure. No vaccine gives 100% protection against Covid-19, so breakthrough cases are to be expected."
Top virologists told CNN that SinoVac can at least reduce the number of severe cases and the number of deaths in a country.
WHO shared details yesterday about a large SinoVac trial, saying: "A large phase 3 trial in Brazil showed that two doses, administered at an interval of 14 days, had an efficacy of 51% against symptomatic SARS-CoV-2 infection, 100% against severe COVID-19, and 100% against hospitalization starting 14 days after receiving the second dose."
Meanwhile SAHPRA has stipulated several other conditions including the submission of periodic safety updates.
What are SinoVac's side-effects?
SAHPRA says side effects from the vaccine were founds to be mild or moderate in nature, and cleared within a couple of days. The frequently-reported adverse reactions were: pain at the injection site, headache, fatigue, muscle pain, diarrhoea and nausea.
SAHPRA added: "Curanto Pharma (Pty) Ltd must provide any data or information generated or which otherwise comes into their possession, which is relevant to the risk / benefit profile of the product and/or is relevant to the conditions of use. The company is also obliged to share any such information received from the manufacturers. In particular, any data on the efficacy/effectiveness of the vaccine against disease caused by emerging SARS-CoV-2 variants of concern shall be provided to the regulator.
"A provisional shelf life of 24 months is approved for both the vial and prefilled syringe presentations of the product, for storage at 2 – 8°C and protected from light."
South Africa's third wave
While Gauteng remains the epicentre of the COVID-19 pandemic, acting Health Minister Mmamoloko Kubayi-Ngubane has warned that many provinces in the country are almost at red alert as infections continue to increase nationwide. Yesterday a record-breaking 24,270 new infections were recorded, tipping South Africa over the mark of registering two-million total cases since the start of the pandemic.
"We remain very worried about the rise in hospitalisations, which is putting a lot of strain on the health facilities in Gauteng. The private health hospitals are currently operating at more than 100% capacity and public health hospitals are edging closer to full capacity," Kubayi-Ngubane said.
The new Delta variant (first identified in India) is quickly becoming the dominant variant in South Africa, replacing both the Alpha variant experienced in the first wave and Beta variant experienced in the second wave.
However, the Minister reminded the public that the Beta variant is still prevalent and spreading.
"An important characteristic of the Delta variant is … those who were previously infected by Beta were immune from reinfection by both the Alpha and Beta variant – it is not the case with the Delta variant.
"This means that those who have had COVID-19 are at a risk of reinfection by the Delta variant," Kubayi-Ngubane said.
Over 120,000 people have been vaccinated in the past 24 hours, said the Acting Minister.
UPDATE: The Acting Minister of Health has described SAHPRA's announcement today "as a turning point and much needed relief for the country`s vaccination rollout programme".
#China has provided over 480mln #vaccine doses worldwide. To nearly 100 countries. We will continue to do our best to improve vaccine accessibility & affordability in developing countries. Hope other countries that are able to do so will also take concrete actions ASAP. pic.twitter.com/GpyTA8YnyZ

— Hua Chunying 华春莹 (@SpokespersonCHN) July 2, 2021