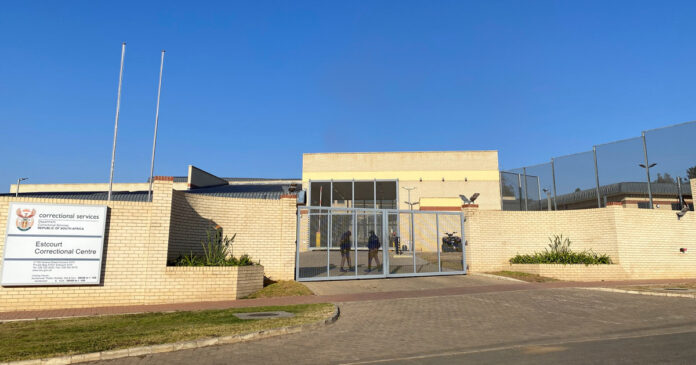 The Department of Correctional Services (DCS) has this morning, Thursday 8 July, confirmed that former President Jacob Zuma has been admitted to start serving a 15-month sentence at Estcourt Correctional Centre in KwaZulu-Natal.
Zuma had been expected to go to Westville, but the newer and closer station at Estcourt was chosen instead. It was reportedly opened in 2019 and contains a state-of-the-art hospital (Zuma has a pre-existing medical condition).
The former statesman, 79, was sentenced by the Constitutional Court to 15 months in jail on 29 June for defying an instruction to give evidence at the Zondo Commission of Enquiry into corruption during his nine years in power.
"Zuma will be taken through all the admission processes as per DCS regulations. Other relevant prescripts pertaining to admitting and orientating newly incarcerated persons will also be followed and executed," the department said in a statement.
Details about the appropriate classification, prerogatives and incarceration conditions can only be determined at the completion of the assessment process to be undertaken by relevant authorities within the employ of DCS.
"Keeping inmates in a safe and secure custody remains cardinal to Correctional Services and we remain committed to this cause," the department said.
According to The Witness, on Thursday morning the "main road leading to the prison has been cordoned off and access is being heavily regulated by armed correctional officers".)
ConCourt has agreed to hear an application from Zuma's lawyers to have his sentence overturned. The hearing is due to take place on 9 July.
Sources include SAnews.gov.za
The Estcourt Correctional Centre was officially opened in 2019 and, according to locals, has a "state of the art" hospital.

The main road leading to the prison has been cordoned off and access is being heavily regulated by armed correctional officers. pic.twitter.com/GJd8PlmdmQ

— Thabiso Goba (@ThabisoGoba2) July 8, 2021