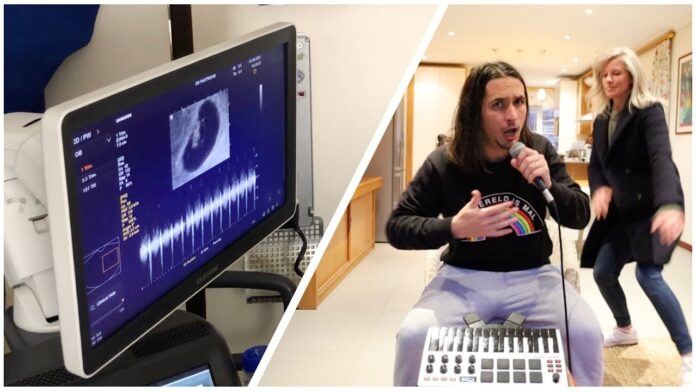 After South African musician the Kiffness collaborated with several musicians, his father, a hadeda and a cat (watch Alugalug Cat video), fans were left wondering who he could possibly surprise us with next. Today we found out – his unborn baby!
Watch below as the Kiffness and his ever cool wife listen to their baby's heartbeat… and turn the sounds of their fabulous foetus into another hit. The video has had over 57,000 views already and it hasn't even been 12 hours!
The Kiffness (David Scott) said: "Exciting news, we're going to be parents! ?
During a recent scan I thought our child's heart beat sounded a bit like a techno tune, so naturally my wife & I took the opportunity to make a song with our little baby who is due January 2022! We can't wait to meet him / her ??"
Congratulations The Kiffness and Wife!